Small-cap stocks are always an attractive investment opportunity. They can oftentimes beat the market and offer the potential for long-term growth. They can also be more volatile but can be beneficial to have as part of a balanced investing strategy.
Small-cap stocks have also been performing especially well recently as is often the case early in an economic cycle. During such times, investors are more willing to risk their returns on companies with higher growth potential. Thus, right now is a good time to consider adding small-cap stocks if you haven't done so already.
Small-cap stocks are those with a market capitalization between $300 million and $2 billion. However, stocks that are considered small caps may have higher market caps at times. The rise of so-called "meme stocks" can at times cause market caps to be inflated, even if only temporarily.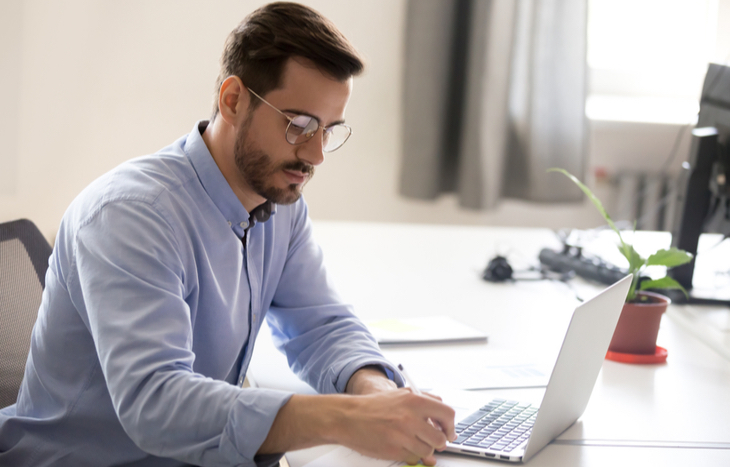 Small-Cap Stocks List
What isn't temporary is that small-cap stocks lists can be a great way to give your portfolio an edge. This small-cap stocks list includes:
A-Mark Precious Metals (Nasdaq: AMRK)
Sonic Automotive (NYSE: SAH)
Investors Title Company (Nasdaq: ITIC)
BioCryst Pharmaceuticals (Nasdaq: BCRX)
Mesa Laboratories, Inc. (Nasdaq: MLAB)
Tenneco (NYSE: TEN)
Atrion Corporation (Nasdaq: ATRI)
Let's review the strength of each of these companies and why they belong on this list. These companies have shown strong performance and are continuing to grow. And if you're looking for even smaller and newer investing opportunities, consider checking out our IPO calendar. It's updated daily with new investing opportunities.
A-Mark Precious Metals
A-Mark Precious metals is a leading, fully integrated precious metals platform. It offers gold, silver, platinum, palladium and copper related products for storage and delivery. The company is the first to make and sell coins from recovered metals in the shipwreck of SS Gairsoppa. A-Mark operates in three segments: Wholesale Sales & Ancillary Services, Secured Lending and Direct-to-Consumer.
Sonic Automotive
Auto sales have largely rebounded after falling off a cliff in 2020. In 2021, they saw a 3.4% increase compared to 2020 after the pandemic took a hold. In addition, used car searches are double what they were a year ago. This may be a temporary situation, but it bodes well for Sonic Automotive, one of the largest auto retailers in the U.S. Sonic does sell used cars. Its EchoPark brand, which sells used cars, saw record-high revenues of $2.3 billion in 2021. The figure represents 65% year-over-year revenue growth from 2020. In addition, the company has put cost-cutting measures into place that set it up for future success.
Investors Title Company
North Carolina-based Investors Title Company, as you may have guessed, is a title insurance company. It provides residential and commercial title insurance products and services.  Its total revenue increased from $226.9 million in 2020 to $319.9 million in 2021. As well, its share price has increased at a healthy rate to match. Its market cap puts it just over the small-cap stocks threshold, but its strong growth is a good sign for investors.
BioCryst Pharmaceuticals
BioCryst Pharmaceuticals is another North Carolina company, based in Durham, North Carolina. It also has a European headquarters in Dublin, Ireland. The company designs and develops small molecule medicines used to treat rare diseases, such as hereditary angiodema (HAE). It also has a product, Rapivab, used for treating the flu. Its drug for treating HAE, called Orladeyo, received FDA approval in December 2020. Amid all its recent approvals, the company is showing strong sales figures.
Mesa Laboratories
Mesa Laboratories is an industrial equipment manufacturer based in Lakewood, Colorado. The company helps maintain "critical environments" for hospitals, pharmaceutical and medical device manufacturers, blood banks, laboratories, pharmacies and industrial facilities, as its website states. Its market cap already puts it close to the high end of small-caps, and it is seeing rapid revenue growth, too. Mesa Labs supports essential services, so it should only continue to grow.
Tenneco
Tenneco is a supplier for replacement auto parts. It is both an original equipment manufacturer (OEM) and an aftermarket ride control and emissions products manufacturer. The company is based in Lake Forest, Illinois. Despite having $18 billion in revenue in 2021, its shares trade at a highly discounted rate due to its high amount of debt. Plus, its business model marries it with internal combustion engine (ICE) vehicles, which several countries have plans to phase out in the next two decades. Nevertheless, the company has been reducing debt and improving its performance.
Atrion
Atrion is a medical device and specialty products supplier based in Dallas, Texas. It is one of the companies on this list, having been founded in 1944. The bulk of its products are used in the cardiovascular, ophthalmic, and fluid delivery markets. Its revenue saw a slight decline in 2020, but its market cap is nearly $1.4 billion. Its share price has had its ups and downs, but it has increased considerably in the past five years. It also pays a modest dividend, which some investors will appreciate.
Are Small-Cap Stocks a Good Investment?
Small-cap stocks can certainly be a good investment. It is usually not a good idea to invest your entire portfolio in them, but they can provide significant growth and perform better than the S&P 500. Since these are smaller companies, they often have more room to grow than companies like Apple and Google.
Of course, they also come with their downsides. Small caps can be more volatile and are more likely to fail when compared to more established companies. Thus, if you choose to invest in them, it's a good idea to use them as a way to boost your returns rather than investing all of your money in them. Even a small-cap exchange-traded fund (ETF) is something that could be used as a balanced investing strategy.
Despite their heightened volatility, though, small-cap stocks are worth the investment with the right approach. Used properly, they can give your portfolio an edge and help you grow your investments more than you would with a total-market fund or other broad-based index fund.
---
Bob Haegele is a personal finance writer who specializes in investing and planning for retirement. His hefty student loan burden inspired him to pay off his loans, and now he's helping others get their finances in order. When he's not writing, he enjoys travel and live music.