There's a rumor that investors can expect a Smith & Wesson IPO. But Smith & Wesson stock was already traded on the Nasdaq. However, that was when it was part of American Outdoor Brands (Nasdaq: AOBC). On June 1, 2020, the company announced it was spinning off from its parent company. It's moving forward as an independent, publicly traded company.
But what led the company to this decision? Here's what we know…
Smith and Wesson Stock: The History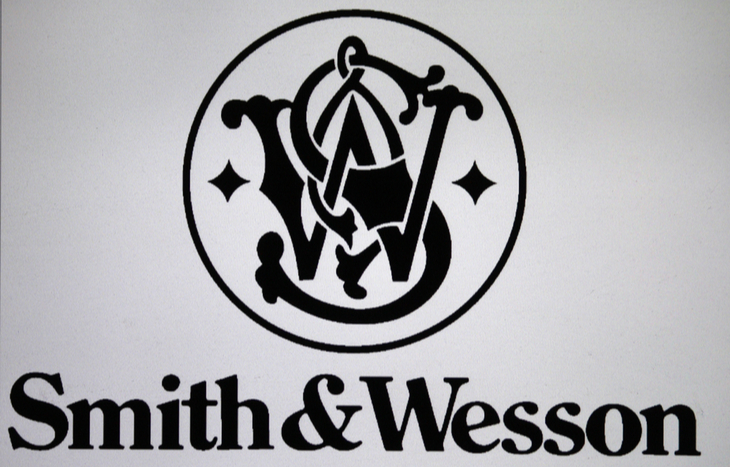 Smith & Wesson is an American firearm brand. It's produced firearms since 1852. It now produces guns for sports, protection and recreation.
In 2001, Saf-T-Hammer bought Smith & Wesson from Tomkins, a London-based company. Saf-T-Hammer spent $15 million in the acquisition. The goal was to merge the company's security products with Smith & Wesson firearms. In 2002, the merged company's name changed to Smith & Wesson Holding Corporation.
But in 2016, the company changed its name again. It had become much more than a firearms company. After other mergers and acquisitions, Smith & Wesson had firearms, sporting goods and outdoor gear. So it changed its name to American Outdoor Brands.
Two years later, in November 2019, the company said it would split in two. The first company is Smith & Wesson, which will take over gun sales. Some firearm brands include:
M&P by Smith & Wesson
Thompson/Center Arms
Gemtech
Performance Center by Smith & Wesson.
The second company is American Outdoor Brands. It will sell all other gear and accessories, such as firearm-cleaning supplies, tactical knives and fishing equipment. Some brands include:
Caldwell
Golden Rod
Hooyman
Lockdown
Imperial
Bubba.
That's why investors shouldn't be looking for a Smith & Wesson IPO – the company is already public. Now there'll be two public companies. But one question you might have is…
Why Is Smith & Wesson Spinning Off From American Outdoor?
In the company's press release on June 1, 2020, Chairman of the Board Barry Monheit said:
The name change of our parent company is an important step toward spinning off our outdoor product and accessories business, which remains on track to occur in late summer. We believe that separating into two independent public companies will allow each organization to better align its strategic objectives with its capital allocation priorities. We also believe that this action will give the investment community clearer insight into the value creation potential in each of these independent companies, ultimately driving enhanced stockholder value.
And it could be a good time for a company like Smith & Wesson to step into the spotlight. Over the last few months, the U.S. has seen an increase in gun-related background checks. In March, background checks were up 80%. In April, they were up 62%. And in May, they rose 75%. Analysts believe this trend will continue into June and July. It's possible that the rebounds companies like American Outdoor Brands, Vista Outdoor and Olin have seen since the coronavirus market crash are because of this.
Smith & Wesson is a well-established firearm name. With a reputation built over more than 150 years, this could be a good marketing play. And if guns continue to trend upward, Smith & Wesson stock has a good starting position.
So, the information you're likely looking for is…
Smith & Wesson Stock Details
The two companies officially split on June 1, 2020. This created two independent, publicly traded companies. Smith & Wesson stock continues to trade on the Nasdaq Global Select Market. However, the company changed its stock ticker from AOBC to SWBI. The company's common shares were also assigned a new CUSIP number: 831754 106.
Smith & Wesson announced it will release both fourth quarter and full fiscal 2020 financial results Thursday, June 18 after the market closes.
If you're looking for the latest investment opportunities, Investment U is the place to be. Sign up for our free e-letter below! It's full of useful tips and research from our experts. Whether you're a beginner or an experienced investor, there's something for everyone.
After the crash in March, the markets have steadily improved. The timing of the spinoff could make Smith & Wesson stock a good investment opportunity.
---
Amber Deter has researched and written about initial public offerings (IPOs) over the last few years. After starting her college career studying accounting and business, Amber decided to focus on her love of writing. Now she's able to bring that experience to Investment U readers by providing in-depth research on IPO and investing opportunities.