The digital advertising space has been on an absolute roller coaster ride so far in 2022. In particular, Snapchat's parent company Snap Inc (NYSE: SNAP) has experienced a number of record-setting days, both good and bad. Back in February, Snap stock surged over 50% following a surprisingly upbeat forecast for Q1. But, more recently, Snap stock plunged 43% in a single day after Snap's management adjusted this forecast.
Essentially, the global economy is deteriorating faster than the company predicted. As a result, Snap now expects lower revenue, earnings, and hiring in the months ahead. So, is this lower forecast a reason to stay away from Snap stock? Or is it the perfect time to load up on one of the world's most popular social media stocks?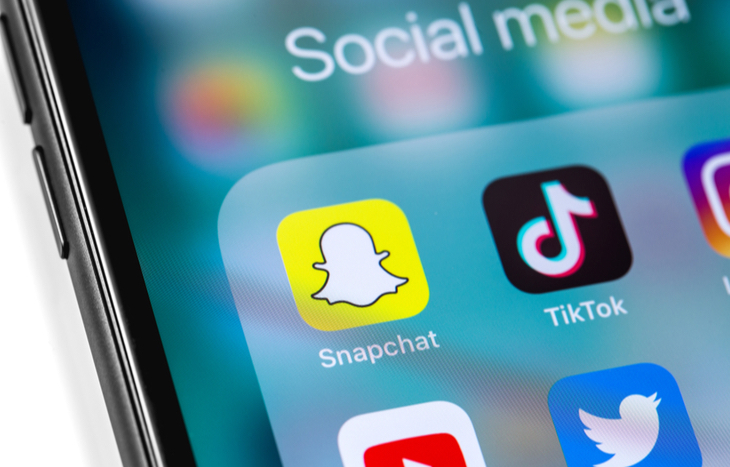 Why is Snap Stock Down?
Thanks to rising interest rates, the Russia/Ukraine conflict, and supply chain constraints investors' confidence has hardly ever been lower. This uncertainty is why companies across all different typles of industries are getting slammed. A few examples are GameStop, Nvidia and Abbvie, which have all been moving erratically. But this erratic movement is particularly evident in the digital advertising space.
In Snap's case, it proposed and reversed its Q2 2022 guidance in a matter of weeks. Basically, it told investors that there were clear skies ahead only to change its mind a month later. On the guidance reversal, Snap stock plunged 43% in one day. This wiped out $15 billion worth of market cap for the photo-sharing company. Snap stock is now in full bear territory and is down over 80% from its all-time high.
The Bigger Picture for Digital Advertisers
The good news for Snap shareholders is that this is more of an industry problem than a Snap problem. During the pandemic, people were forced to stay at home for months on end. This was great for digital advertisers since they offered the only way for brands to reach consumers at the time. For months, brands pumped advertising dollars into digital channels like Google, Instagram and Snap. Now, we are witnessing the reversal of this trend.
This is one reason why pretty much all digital advertisers are down in 2022. This even includes the industry goliaths Google (-20%) and Meta Platforms (-40%).
In the short term, Snap Inc expects to miss its earnings targets for Q2 2022. It also plans to slow hiring. But, by now most of this bad news should be factored into Snap's stock price.
Does this mean it's actually a strategic time to buy Snap stock for a lower price? Well, this answer depends on Snap's long-term prospects. Let's examine that further.
Is Snap Stock a Good Buy?
Taking a longer-term look at Snap stock, the company is trending in the right direction. In 2021, Snap's revenue jumped 64% annually to $4.12 billion. 2021 was also its fifth straight year of approximately 50% year-over-year (YOY) revenue growth. In fact, Snap has grown revenue 5X in just five years.
Snap also reported an annual loss of $487.96. While this is still a hefty loss, it's 48% less than the nearly $1 billion that the company lost in 2020.
As far as its user base, Snapchat has 332 million daily active users. This is nowhere close to the nearly three billion people that use Facebook. However, Snapchat users are still trending up and to the right. This is likely due to Snapchat's constantly evolving platform. Snapchat got started as a simple photo-sharing app. But today its platform offers much more for users. Here are just a few of its most recent innovations:
Live location sharing
Catalog-powered shopping lenses
Version 4 of its camera-glasses (Spectacles)
In-app augmented reality
All of this innovation results in a unique and diversified user experience. Snapchat users can use the app to:
Check other users' location
Communicate via picture or text
Take augmented reality photos
View friends stories
View Snapchat-promoted content in the Spotlight section
It's clear that Snapchat has invested heavily in its user experience. Now, the time is coming to do the same for advertisers. On that front, Snapchat currently offers 16 unique ways that advertisers can target consumers. For example, advertisers can create brand AR filters, dynamic product ads, traditional commercial ads, and more.
The advertising world is becoming increasingly targeted. Snapchat's product is in a good position to offer multiple ways for advertisers to best reach users.
There's one more major trend to discuss when it comes to Snap stock.
The Snapchat Generation
Snapchat absolutely dominates the 13-to-34-year-old population. According to Snap, these users are 150% more likely to communicate with each other via Snapchat as opposed to text-only options. This is a critical demographic to control.
During this period in their lives, people experience many of the same life events. This includes graduating from school, buying a car/home, and getting married. This means that an incredibly wide range of companies can advertise on Snapchat. Compare this to a platform like Facebook, whose demographic skews older. Or, a platform like TikTok, which skews younger.
Snapchat is also unique because it is more of a closed community. People send Snaps to their friends, but don't really interact with total strangers. This is different from marketplaces like Instagram where it's common for users to have millions of followers. In this sense, the Snapchat community is much more closely-knit.
Being a closed community has traditionally been viewed as a negative thing as it means Snapchat is much smaller. However, Snap stock could turn it into a positive if it means that users are much more engaged.
The Final Verdict
Snapchat doesn't have the biggest user base among social media companies. Not by a long shot. However, its user base is incredibly active and loyal especially among the 13–24-year-old demographic. This is partly because Snapchat has invested so much into creating an exceptional product. Now, over the next few years, Snapchat needs to do the same to its advertising business.
Snapchat reaches nearly half of smartphones in the U.S. However, it controls just 2% of the digital advertising market.
In order to thrive over the coming years, Snap needs to create an advertising model that's unique from other digital advertisers. If it focuses entirely on the size of its user base then it will almost always lose out to Facebook and Google. However, Snapchat is unique in the styles of ads that it can offer. It is also unique because Snapchat users tend to stay glued to the app. If Snap can find a way to turn this into a higher ROI for advertisers, then Snap stock will surely be successful.
I hope you've found this article valuable in learning why Snap stock is down. Please remember that I'm not a financial advisor and am just offering my own research and commentary. As usual, please base all investment decisions on your own due diligence.
---