The SoFi IPO was confirmed in a press release from January 7. As one of the top players in the finance industry, investors are eager for SoFi stock to hit the market.
But is SoFi a good investment opportunity? Here's what we know…
SoFi IPO: The Business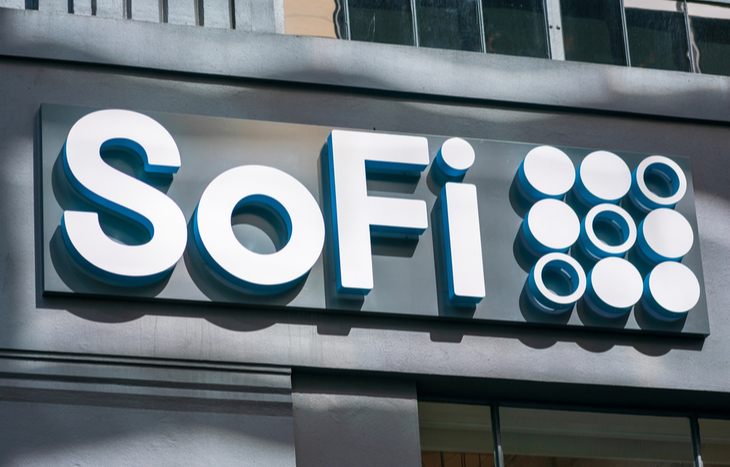 Four Stanford Business School graduates founded Social Finance (SoFi) in 2011. It's an online personal finance company based in San Francisco, California. SoFi is a mobile-first company, meaning its business is designed mostly to be used on mobile devices. The company originally focused on student loan refinancing but has since expanded its offerings. In addition, it has a suite of finance products and services such as mortgages, credit cards, investment accounts, personal loans and bank accounts.
According to SoFI's press release…
SoFi's mission is to help people achieve financial independence by getting their money right, providing access to a comprehensive suite of financial services in a single app that empowers members to borrow, save, spend, invest, and protect their money. SoFi's one-stop shop multi-product strategy and leading technology platform, Galileo, position the business at the epicenter of the digital revolution in financial services.
This so called one-stop shop just announced a SoFi IPO. But why is SoFi stock a big deal? Here are some company highlights to take into consideration.
Company Highlights
Recently, SoFi acquired Galileo Financial Technologies. The acquisition cost $1.2 billion. It's a digital payment platform akin to checking and savings accounts. By adding Galileo's platform, SoFi was able to expand its technology and platform and reach more consumers with more offerings. When the company announced the acquisition in August 2020, it said…
With the addition of Galileo, SoFi strengthens its capabilities, rounding out its best-in-class technology ecosystem. Additionally, the combination will extend the reach of its products to other Galileo partners in the United States and international markets, while offering diversification and scale to SoFi's existing infrastructure.
Other accomplishments noted in the SoFi IPO press release are…
Six consecutive quarters of year-over-year member growth
Preliminary, conditional approval from U.S. Office of the Comptroller of the Currency for a national bank charter (October 2020), which would lead to lower cost of funds to support company growth
$200 million in total net revenue for Q3 2020
Projected estimate of $1 billion in net revenue for 2021 (60% year-over-year growth)
$2.3 billion raised in funding rounds (most recently $500+ million in 2019).
The company is growing, and that's partly why SoFi is going public now. By putting SoFi stock on the market, the company can use funds to further that growth. But the company isn't going public via a traditional IPO.
SoFi Stock: SPAC IPO
Special purpose acquisition companies (SPAC) have become a popular alternative for companies looking to IPO. In fact, 2020 was a record year for SPAC IPOs. A SPAC goes public in order to raise capital. It then has about two years to use those funds to acquire a company. Once the two companies are merged, the acquired company becomes public. In this case, SoFi is the acquiree. And Chamath Palihapitiya's newest SPAC, Social Capital Hedosophia Holdings Corp. V (SCH), is the acquirer.
If Palihapitiya's name sounds familiar, that's not surprising. Many credit him with starting the SPAC craze in 2019 when his first SPAC acquired commercial spaceflight company Virgin Galactic (NYSE: SPCE). Since then, he acquired Opendoor (Nasdaq: OPEN) on December 20, 2020 and Clover Health (Nasdaq: CLOV) on January 7, 2020.
On the matter of acquiring SoFi, Palihapitiya commented…
SoFi's innovative, member-first platform has demystified financial services for millions of Americans and simplified the process for those looking to apply for loans, invest their money, obtain insurance and refinance their debt, among many other tasks that were previously arcane and needlessly complicated. Additionally, the acceleration of cross-buying by existing SoFi members has created a virtuous cycle of compounding growth, diversified revenue and high profitability. We look forward to partnering with Anthony and his team as they help even more members to achieve financial independence.
Anthony Noto has been SoFi's CEO since 2018. He is the former COO of Twitter, managing director of Goldman Sachs and CFO of the National Football League. In fact, he arranged a 20-year deal to name the Los Angeles football compound "SoFi Stadium."
Noto believes the SoFi SPAC IPO puts the company on the right track, saying…
SoFi is on a mission to help people achieve financial independence to realize their ambitions. Our ecosystem of products, rewards, and membership benefits all work together to help our members get their money right. With the secular acceleration in digital-first financial services offerings, SoFi is the only company providing a comprehensive solution all in one app. The new investments and our partnership with Social Capital Hedosophia signify the confidence in our strategy, the momentum in our business, as well as the significant growth opportunity ahead of us. We look forward to helping more people get their money right in the years to come.
So let's take a look at what the SoFi IPO deal actually looks like.
SoFi IPO Details
The transaction will deliver up to $2.4 billion in funds. This includes $805 million of cash held in SCH's trust account from its October 2020 offerings. SoFi also has a committed private investment in public equity (PIPE) at $10 a share, for a total of $1.2 billion. PIPE investors include Palihapitya and Hedosophia, who are giving $275 million. The other $950 million will come from institutional investors such as Altimeter Capital Management, Baron Capital Group, BlackRock and Durable Capital Partners. Existing shareholders plan to roll 100% of equity into the combined company.
If you're looking for the latest investment opportunities, Investment U< is the place to be. Sign up for our free e-letter below! It's full of useful tips and research straight from our investing experts. Whether you're a beginner or an experienced investor, there's something here for everyone. And if IPO investing interests you, check out our IPO Calendar to stay up to date on the latest offerings.
What is the SoFi IPO date? Although the deal was unanimously approved by both board of directors, the deal is subject to approval by shareholders and other closing conditions. As a result, the date isn't yet known. However, the SoFi IPO press release claims investors should expect to see SoFi stock in the first quarter of 2021.
---
Amber Deter has researched and written about initial public offerings (IPOs) over the last few years. After starting her college career studying accounting and business, Amber decided to focus on her love of writing. Now she's able to bring that experience to Investment U readers by providing in-depth research on IPO and investing opportunities.