A Soho House IPO is on the way! The world is opening back up after over a year of being shut down due to the pandemic. Lounges, pools and restaurants can finally open up their doors, and Soho House is going public just in time.
So, is the Soho House IPO a good investment opportunity? Here's what we know…
Soho House: Business Overview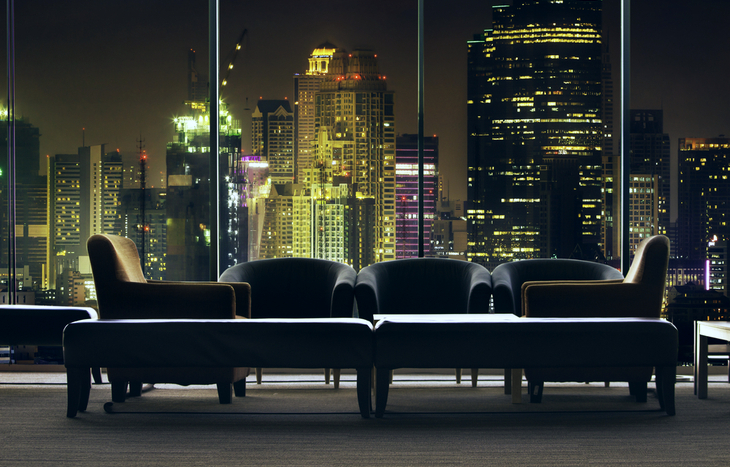 Soho House is known for its exclusive members' clubs. From Miami to Mumbai, the high-end leisure group caters to the young, creative class. The company's core spaces cater toward writers, artists, performers, founders, designers and other creatives.
The clubs are renowned for their poshness and prestige. People with a membership can access exclusive lounge spaces, spas, pools, screening rooms, hotels and restaurants. There are currently 28 Soho Houses around the world.
But the brand is a part of more than a bunch of high-end bars and spas. And this is why…
Soho House to Go Public Under Membership Collective Group
Soho House is a part of a parent company called Membership Collective Group (MCG). It operates members-only luxury restaurants and clubs across the globe. The platform consists of Soho House, Soho Works, The Ned, Scorpios Beach Club, Soho Home and related digital platforms.
The Soho House brand is the central pillar of MCG's brand. It drives most of MCG's revenue and it's essentially the bread-and-butter of the business. As of early April, there are more than 119,000 members across the MCG platform. But more than 111,000 of those memberships are part of Soho House.
Membership Collective Group made announcements to begin a roadshow for a proposed initial public offering. In a recent filing with the SEC, the company announced details for going public. But before we go over the prospectus details, let's look at the company's finances…
Risk Factors for Soho House IPO
In its prospectus, the company reported it had over 59,000 applicants on a waitlist at the end of May. And the company reported a member retention rate of 94% between 2016 and 2020 despite the closure of Houses due to the pandemic. But there's one problem…
In its 26 years of existence, the club has never turned a profit. And it doesn't look like things are improving, with a reported net loss of $93 million on revenue of $72 million in the first quarter of 2021.
Among the risk factors in the S-1 filing, the company stated that it has "incurred net losses in each year since inception, and may not be able to achieve profitability."
The company reported that it has an accumulated deficit of $848 million as of April 4. The company's accumulated deficit increased 12% from its previously reported $757 million deficit just three months prior.
The company went on to discuss plans to offset expenses and increase revenue by launching new houses and enhancing the membership experience. But the company disclosed that it doesn't expect to profit anytime soon…
These efforts may prove more expensive than we currently anticipate, and we may not succeed in increasing our revenue from these investments or otherwise sufficiently offset these expenses. While we have enacted measures to reduce our expenses, we expect to continue to incur a net loss in fiscal 2021, and we are utilizing a significant portion of our cash to support our operations in fiscal 2021 as a consequence of suffering a material decrease in revenues.
The company highlights some key information for investors. The company's balance sheet data can be summarized as follows…
Revenue: MCG recorded $642 million in revenue for the year in 2019. At the end of 2020, the company's revenue decreased to $384 million, a 40% decrease in revenue.
Net Income (Loss): The company's recorded net income has nearly doubled from 2019 to 2020. In 2019, the company reported roughly a $128 million loss. And in 2020, the company's net loss grew to over $235 million.
Cash: As of January 3, 2021, MCG reported nearly $53 million in cash. This is an over 20% increase from the company's recorded $44 million at the end of 2019.
Soho House IPO: Use of Proceeds
Nick Jones, the founder of Soho House, recently indicated that going public would help grow the company. In a letter included in the S-1 filing, Jones said…
After 25 years, we now find ourselves in the position of being a global platform for our memberships. I'm incredibly proud of how we've grown memberships for social, work, and retail under Soho House, and have evolved our platforms to create new opportunities for our existing members, as well as potential new members. We will continue to open physical Houses — expanding our footprint across Europe, the Americas, Asia and Africa — and launch new types of membership that can be scaled globally.
The waning pandemic and the opening of new Soho Houses across the globe present an investment opportunity for the Soho House IPO. People have been itching to leave their houses for months… and many people are seeking some form of exclusivity post-pandemic. As COVID-19 vaccinations rise, so is the demand for travel, dining and entertainment. And the 59,000 person waitlist can prove it.
So when does the company plan to go public? Let's take a look at the details…
Soho House IPO: Prospectus Details
The company announced plans to sell 30 million shares of its Class A common stock. The company filed on June 21st. When the company goes public, shares will be listed on the New York Stock Exchange under the name Membership Collective Group using the symbol "MCG."
In keeping with Soho House's exclusivity, MCG has reserved a part of its IPO shares for its employees and members in the U.K. and the U.S. The offer shares are a part of the company's "Community Offer," according to the prospectus.
J.P. Morgan, Morgan Stanley, Goldman Sachs, Bank of America and HSBC are the joint bookrunners on the deal.
A definite price hasn't been set, but the company plans to raise up to $480 million. It plans to do this by offering 30 million shares priced between $14 and $16. MCG is expected to price during the week of July 12, 2021.
The company is heavily indebted and has never been able to turn a profit. But the initial public offering could potentially value the company at $3 billion.
As always, make sure you do your research before investing. IPOs are volatile for the first few months. But if IPO investing interests you, check out our IPO calendar. It's updated daily to give you the latest news on upcoming and filed IPOs.
If you're looking for the latest investment opportunities, consider signing up for Liberty Through Wealth. It's a free e-letter that's packed with investing insight from market experts. You'll hear directly from Alexander Green, a bestselling author. He's also worked as an investment advisor, research analyst and portfolio manager on Wall Street for 16 years.
---
Aimee Bohn graduated from the College of Business and Economics at Towson University. Her background in marketing research helps her uncover valuable trends. Over the past year, her primary focus has been researching IPOs and other trends.