Reviews
Stockpile Review: A Simple Way to Give the Gift of Stock
After setting up an account for a proper Stockpile review, the offerings appeared sparse. But it became clear very quickly that's by design.
Stockpile is not your average brokerage. It's not trying to be everything, and it's good at what it does… but it's not going to replace an average investor's brokerage. Let's get into why that is.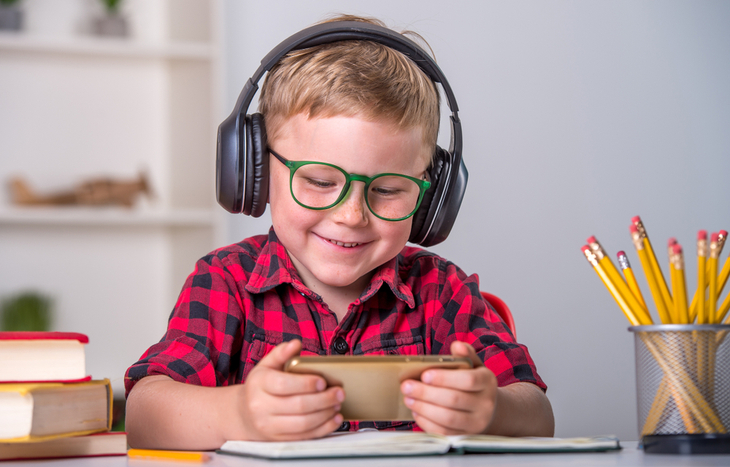 Growing up, every year my grandfather gifted me savings bonds on my birthday. I didn't appreciate them at all at the time. But I sure did when it came time to buy my first car and I found that I had a couple extra grand in mature bonds to help the cause.
Now bonds aren't exactly in the midst of a heyday right now. Stocks on the other hand are proving to be exceptionally resilient, which is why the gift of stocks makes so much sense right now. Sure, the grandkids, nephews and other little shavers won't appreciate new holdings in their portfolio now. But when they turn 18, they'll be singing a different tune. And this is the itch Stockpile scratches.
If you've ever thought about giving the gift of stocks, you've probably discovered it's not easy. You can't just pop into your brokerage account and wire a couple stocks to someone. Not long ago, the only way to go about it would be to send money and hope they invest in their future.
But in reviewing Stockpile, I discovered a better way to make that happen.
What Stockpile Gets Right
Once your account is set up, you'll see that Stockpile's interface is clean and simple. There's the dollar value of your portfolio at the top left. Under that, you'll find your buying power and available cash.
Below the personal account info is where things depart from traditional brokerage accounts. There are still tabs to buy stock, retrieve tax documents and transfer cash. But there are also several tabs dedicated to gift cards.
You can check on and redeem any gift cards you've received. You can also send them. With the first two options being pretty straightforward, let's explore the process of sending the gift of stock.
It starts by choosing the stock. Stockpile isn't as comprehensive as most other brokerages. You won't find every single company on the New York Stock Exchange here. But it does present the opportunity to invest in most of the heavy hitters that are household names.
Once you pick a stock you'd like to gift, you choose the amount. Going through this process, I decided to send Disney (NYSE: DIS) shares to a nephew for his birthday. The problem is I didn't want to shell out the full price of a single share. But I was able to send a fraction of a share.
I opted to buy $50 worth of Disney stock and send it away.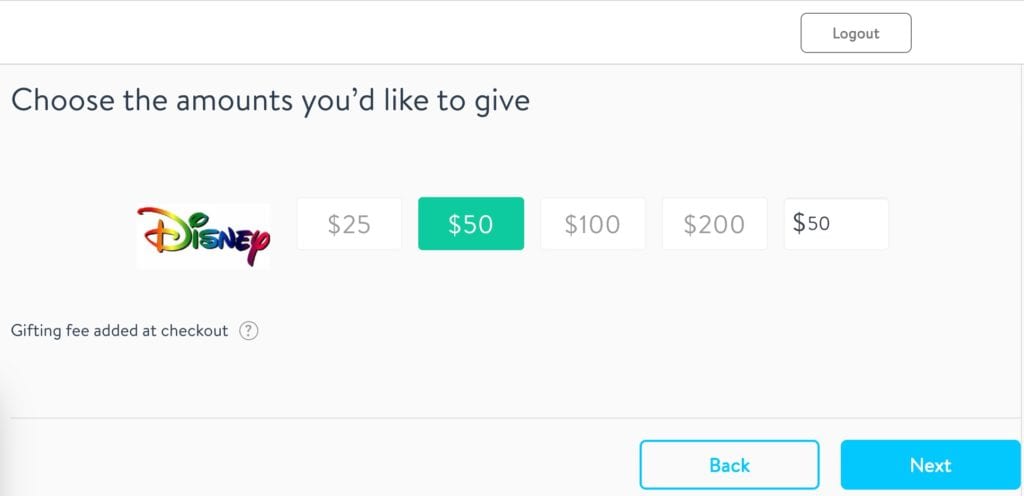 Once you choose the stock and amount you want to send, you are given the option to print or email the gift. Then you just pay for it like any other gift card and you're done with it. It's worth noting that there is a $4.49 gifting fee that covers brokerage fees. So that $50 in Disney stock actually cost me $54.49.
Stockpile's Minor Drawbacks
Once the gift of stock is sent, the recipient (and his parents) have some initial homework to do. Since my nephew is under 18, his parents needed to set up a custodial account for him. This is just like setting up a personal brokerage account. There are some basic hoops to jump through, but the process is fairly straightforward. And once the account is established, when I choose to send him stocks in the future, the process of adding them to his account will be much easier. He'll simply click to redeem the gift card.
I consider this a drawback only because it requires some effort from the parents as well. But again, once the account is set up, my nephew can log in and take a look at his portfolio whenever he wants. And he won't be able to withdraw from the account until he turns 18 – which I like.
There are also lots of educational features I hope my nephew will explore. They cover broad topics like what the stock market is and how to make a trade. There are also kid-friendly explanations of what moves a stock's price and timelines for investing.
I really wish this was an option when I was a kid. Seeing in real time the power of investing at an early age is an amazing educational tool in and of itself. While the gift of bonds certainly came in handy, it didn't teach me the power of interest in the same way an active stock portfolio would have. And I think that's much more valuable than the fractional shares I sent along.
The Bottom Line on This Stockpile Review
As someone who's been a pretty active investor for a couple of decades, I wouldn't use Stockpile for my own investments. It's simply not robust enough. You can't use it to trade futures or options. It's not for building a diversified portfolio of long- and short-term investments, bonds and commodities.
But the void it fills is a powerful one. It's still an excellent tool that can teach kids the power of investing. Because really, you simply can't start investing too early. It's also worth noting that you don't need to sign up for a Stockpile account in order to give the gift of stock. Major retailers like Walmart and Kroger sell Stockpile gift cards in stores and online.
To learn more about investing platforms and opportunities, consider signing up for our free e-letter below. It's packed with useful insight from investing experts.
Read Next: Coinbase Review From a Long-Term User and Early Crypto Adopter
---
Matthew Makowski is a senior research analyst and writer at Investment U. He has been studying and writing about the markets for 20 years. Equally comfortable identifying value stocks as he is discounts in the crypto markets, Matthew began mining Bitcoin in 2011 and has since honed his focus on the cryptocurrency markets as a whole. He is a graduate of Rutgers University and lives in Colorado with his dogs Dorito and Pretzel.