While many investors seek to buy at the lowest point possible, others are looking for stocks that are going up. You see, just because a stock has already started to go up, does not mean that you've missed your opportunity to buy. Quite the contrary. Many times, an uptick in share price may be the start of a long bull run that may continue for years to come.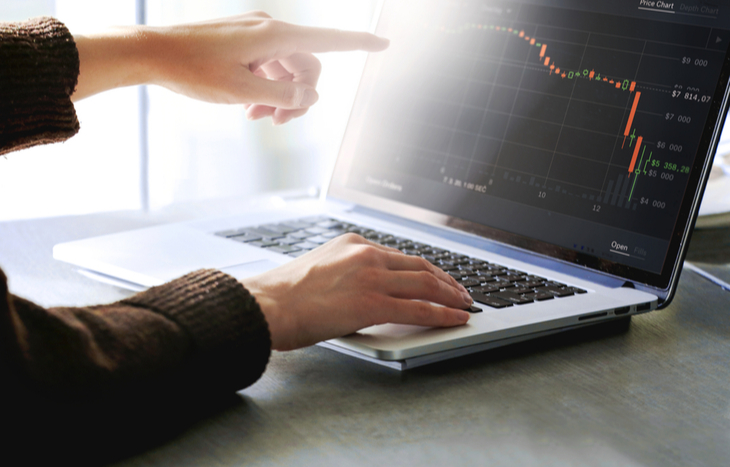 Stocks That Are Going Up This Week
The following list of stocks represent at least five days of consecutive price advances.
Knowbe4 Inc (

NASDAQ: 

KNBE

)
5-Day Change: +51.12%
5-Day High: 30.64
5-Day Low: 19.19
First on our list of stocks that are going up is Knowbe4. The cybersecurity company has been bullish since the company went public back in April of this year. Over the past few months, many industries have seen a massive uptick in cybersecurity issues as well as phishing scams. Recent ransomware attacks are yet another example of this. Knowbe4 helps companies protect against these type of attacks. This, combined with rival company Proofpoint entering a $12.3 Billion agreement that will take the company private, has helped contribute to the KNBE price increase.
Citius Pharmaceuticals Inc (

NASDAQ: 

CTXR

)
5-Day Change: +36.15%
5-Day High: 3.80
5-Day Low: 2.62
Penny stocks
have been growing more and more in popularity as much larger numbers of the population have started investing over the past few years.
Citius Pharmaceuticals is yet another company that makes our list of stocks that are going up. The company saw a huge increase in activity this week, with a 5-day trade volume that topped just under 19 million. However, many investors are raising questions over the company's cash burn habits. Simply Wall St. suggested, "since it has a market capitalisation of US $438m, Citius Pharmaceuticals' US $21m in cash burn equates to about 4.8% of its market value. Given that is a rather small percentage, it would probably be really easy for the company to fund another year's growth by issuing some new shares to investors, or even by taking out a loan." Will Citius Pharmaceuticals make wise decisions with this influx of cash? Only time will tell.
X Financial (

NYSE: 

XYF

)
5-Day Change: +35.98%
5-Day High: 11.68
5-Day Low: 6.81
X Financial has been at the top of the financial services sector as of late, and certainly this week. The Cayman Islands-based personal finance company provides diversified opportunities, as well as various loan services to investors in China. Additionally, the company generates revenue from its post-origination and guarantee services. X Financial is set to report earnings in just a few weeks from now on July 5th. Until then, the company's technical ratings remain bullish as many investors hope to see X Financial make next week's list of stocks that are going up.
Stocks That Are Going Up – Summarized
We hope this list of stocks that are going up will help you find some great areas to invest in. However, if you truly want to stabilize your portfolio long-term, you need to stay up to date with the latest and greatest investing news. Fortunately the team here at Investment U is dedicated to delivering top notch investment opportunities right to your inbox. Sign up for our free Investment U e-letter and start making wiser, more profitable investments today!
---