With the Dow Jones Industrial Average down nearly 14% YTD, many investors are looking for stocks that have dropped the most in 2022.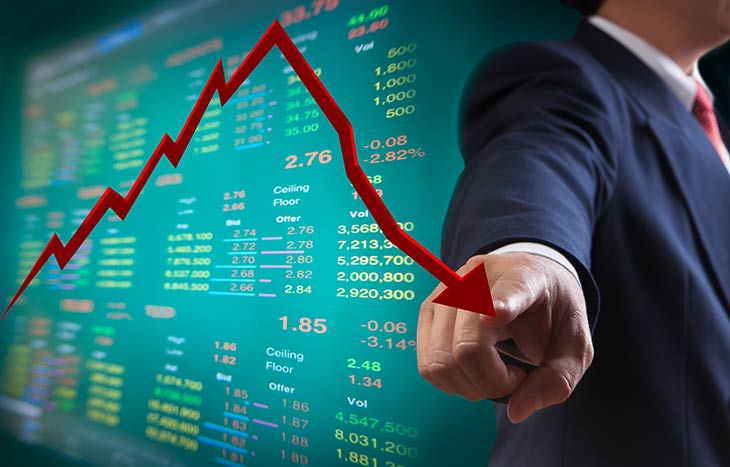 "Whether we're talking about socks or stocks, I like buying quality merchandise when it is marked down." – Warren Buffett
"Buy the dip". You've likely heard this phrase along your investment education journey. It's essentially another way to recommend purchasing a stock or index after it has fallen in value.
All stocks have peaks and valleys. It can be hard to know when a stock has bottomed out, or if there is still a larger drop to come. Indicators such as the MACD (Moving Average Convergence/Divergence Oscillator) or RSI (Relative Strength Index) can be helpful. An overall increase in volume is also a sign that a stock may be bottoming.
---
Since the market started declining, we've continued to deliver the latest and greatest investment opportunities right to your inbox. This list is no exception. Sign-Up for our FREE Investment Newsletters today!
---
Which Stocks Have Dropped The Most in 2022?
Here are the three stocks that have seen the greatest YTD percentage decrease.
TDH Holdings Inc (Nasdaq: PETZ)
YTD %Chg: -96.65
YTD High: 87.80
YTD Low: 1.70
Toughbuilt Industries Inc (Nasdaq: TBLT)
YTD %Chg: -94.94
YTD High: 60.00
YTD Low: 1.34
Vapotherm Inc (NYSE: VAPO)
YTD %Chg: -90.33
YTD High: 21.06
YTD Low: 1.91
---
Stocks That Have Dropped The Most in 2022 – Summarized
When markets are low, the opportunity to buy is high. And when the markets rise, hopefully you've turned a nice profit. This list of stocks is a good place to start. However, if you truly want to stabilize your portfolio long term, you need to stay up-to-date with the latest and greatest investing news. Fortunately, the team here at Investment U is dedicated to delivering top notch investment opportunities to you on a daily basis.
---