Historically speaking, August and September have continuously been two of the weakest months of the year. Therefore, many investors wonder what the best stocks to buy in August are. It tends to mark the start of a choppy period bleeding into September. So, when it comes to the stock market, it's important to remain as nimble and balanced as possible.  Even though August may be a rocky month for the market, the S&P is already up 17% so far this year.
Investors will most likely see red in the markets in August due to the ongoing threat of the Delta variant. The upcoming Fed retreat in Wyoming in August may give investors insight into its schedule for decreasing its support of the economy.
Due to the current market weakness, I have three companies I'd like to share with you that I believe are the best stocks to buy in August. Two of these picks will be good buy and holds while the other is a good trading position.  So, let's get into it!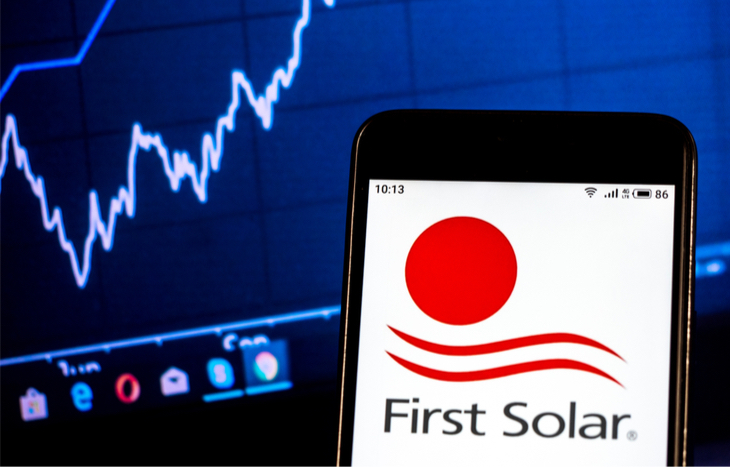 Stocks to Buy in August
Carrier Global Corp (NYSE: CARR)
Carrier Global Corp is a strong performer in the Building Products & Equipment industry. Stocks in this industry reportedly score higher than 43% of the stock market. It's up 97.72% so far this year and scores better than 75% of the overall market. Crazy, right?
Heating and cooling systems provider, Carrier, posted better-than-expected Q2 earnings. The company's comment that "secular trends support continued growth" fully support why many investors are bullish. Carrier posted a net income of $487 million ($0.55 per share) – which is up from $261 million ($0.30 per share) one year ago. Adjusted per-share earnings came in at $0.64, which was ahead of the $0.56 FactSet consensus. Sales also rose to $5.440 billion (from $3.972 billion one year ago), which also beat the FactSet consensus of $4.957 billion.
Chief Executive, David Gitlin, said what every investor wants to hear. He stated that "Given our first half performance, healthy backlog and improved expectations for the remainder of the year, we are again raising our full-year guidance for sales, adjusted EPS, adjusted operating margin and free cash flow." Carrier is now expecting full-year sales growth of 14% to 16%, which is a large jump up from its prior guidance of 7% to 10%.
Air quality issues are now becoming a major, major issue. For example, wildfires and smog in the West – along with a COVID-19-related air quality replacement cycle… just to name a few. And due to the public's cautions towards cleanliness and air quality, Carrier will continue to grow and outperform as demand for its products and services continue to rise.
So, it's no surprise why it's one of the best stocks to buy in August and why investors are favoring Carrier as a longer-term stock holding.
First Solar (Nasdaq: FSLR)
First Solar is a solar power systems maker, providing utility-scale PV power plants and supporting services including finance, construction, maintenance and end-of-life panel recycling. In fact, it's a leader in sustainable energy and has recently been upgraded by Susquehanna Financial to "positive" from "neutral." This upgrade is due to upbeat management comments on solar module demand and pricing. The stock shares rose 2.9% as a result of the upgrade. The company seems to be witnessing improving demand and pricing power. With lockdowns being lifted, First Solar is set to see continued growth and increased revenue.
The company provides solar technologies through photovoltaic panels in the United States, Japan, France, Canada, India and Australia. It operates in two segments, Modules and Systems. It's developed, financed, engineered, constructed and currently operates many of the world's largest grid-connected PV power plants. First Solar's experience across the solar value chain reduces risk while delivering more reliable, dependable and cost-effective solutions for its customers.
And the solar energy market is gaining momentum due to its many benefits. Affordable prices has been a major benefit. People are becoming more confident in solar technology, making it a strong competitor with other types of fuel. Its popularity is increasing worldwide with analysts predicting the industry to grow 20.5% from 2019 to 2026.
First Solar stock is on the rise after a 52-week high of $112.50 and a 52-week low of $59.52. Its technology delivers power during peak energy use and has the strongest financial stability in the industry. The use of its technology in debt-financed projects is unparalleled. Many investors see this stock as a good buy and hold making it one of the best stocks to buy in August.
Moderna (Nasdaq: MRNA)
The new CDC mask guidance is positive for Moderna as it'll entice more people to get vaccinated. This stock continues to be a favorite among investors, and here's why…
Moderna has transformed from a science research-stage company advancing programs in the field of messenger RNA (mRNA), to…
An enterprise with a diverse clinical portfolio of vaccines and therapeutics across six modalities
A broad intellectual property portfolio
And an integrated manufacturing plant that allows for both clinical and commercial production at unprecedented speed
Moderna maintains a close connection with a broad range of domestic and overseas government and commercial collaborators. This alliance has allowed for the pursuit of ground-breaking science and rapid scaling of manufacturing.
The pharmaceutical and biotechnology company now has active clinic programs in five different therapeutic areas…
Infectious disease
Oncology
Cardiovascular
Rare disease
Autoimmune disease
Moderna's mRNA platform builds on continuous advances in basic and applied mRNA science, delivery technology and manufacturing. It has allowed the development of therapeutics and vaccines for all five of the therapeutic areas listed above. Today, 24 development programs are underway across these therapeutic areas.
Due to the company's continued enhancements in the pharmaceutical industry, it's been named a top biopharmaceutical employer by Science for the past six years. Moderna has the potential to treat and or prevent diseases that have not even been addressed today.
According to a recent study, Moderna stated that its booster shot produced a "robust" antibody response against the highly contagious delta variant. The stock also reported earnings per share of $6.46. That beats the $5.96 per share expected and revenues of $4.35 billion, above the $4.2 billion expected. With the COVID-19 booster shot underway, Moderna continues to be on investors lists of best stocks to buy in August.
Profit Off Market Weakness
Carrier, First Solar and Moderna are all stocks that have immense growth potential. But it's true that August and September may be two of the weakest months of the year. However, if you know how to spot investment opportunities, you could be ringing in profits.
Expert traders Bryan Bottarelli and Karim Rahemtulla are always in search of the most profitable trading opportunities for their subscribers and customers. And they believe these three stocks are some of the best stocks to buy in August.
The trading duo provide excellent information on trading strategies, the stock market and more… every day in their FREE e-letter Trade of the Day. Sign up below if you wish to take the next step in your trading journey!
---