With stocks dropping, it hurts to look at my portfolio. But on the other hand, I also get excited about the better buying opportunities. I can invest more money into great companies trading at lower valuations. That's why I'm sharing some of the best stocks to buy right now.
With many investors heading for the hills, it's not easy to stay the course and keep buying. But going against the crowd is the only way to beat average returns. So, let's dig into these companies and why they're towards the top of my buy list…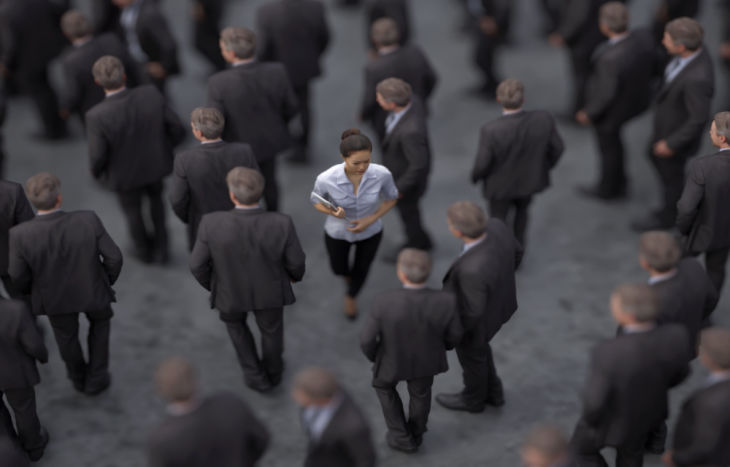 Best Stocks to Buy Right Now
Intel (Nasdaq: INTC)
British American Tobacco (NYSE: BTI)
V.F. Corp (NYSE: VFC)
Stanley Black & Decker (NYSE: SWK)
FedEx (NYSE: FDX)
3M (NYSE: MMM)
Intel
As one of the best stocks to buy right now, Intel is in the midst of a huge turnaround. It's one of the best semiconductor companies. Over the past few years, it's lost some ground to competitors such as Advanced Micro Devices (Nasdaq: AMD). Although, Intel is in a stronger financial position to innovate.
Intel's largest segment is its Client Computing Group. The pandemic helped push forward a lot of demand for these products. But recently, demand has slowed down. And Intel's other segments have helped pick up some of the slack. Its next two largest segments are Datacenter and AI, and Network and Edge.
On top of that, Intel has talked about a Mobileye IPO. By taking this autonomous driving tech company public, it can free up cash for Intel's big expansion. The company is under new management with CEO Pat Gelsinger. And he's pushing to build new fab capacity.
Pat Gelsinger is also personally buying shares. He recently invested close to $500,000 and it's a good sign when a CEO further aligns interest with investors.
British American Tobacco
This investment might not be for everyone. Many investors consider it a sin stock due to the products it sells. However, it also has a reliable consumer base that leads to consistent cashflows.
There's increased regulatory risk, but investors are rewarded with higher dividend yields. And another benefit for a tobacco company is that its revenue remains fairly stable during economic downturns. This is great for income investors and the company provides some diversification…
British American Tobacco is based in London, England and for foreign investments, there can be taxes withheld from dividend income. However, the U.K. doesn't withhold dividend taxes for U.S. investors.
V.F. Corp
V.F. Corp is one of the smaller stocks to buy right now when looking at market cap. However, it owns some huge brands such as The North Face, Vans and Timberland.
Its diverse portfolio has helped the company produce stable cashflows. As a result, the board of directors keeps paying investors bigger dividends. V.F. Corp is a dividend aristocrat and that means it's paid a larger dividend each year for the past 25 years in a row.
Similar to the others on this list, VF stock is down a lot over the past year. Investors are worried sales will drop as consumer spending drops. However, it's during these downturns when some of the best buying opportunities come along. V.F. Corp should be able to weather a downturn and continue rewarding long-term investors.
Stanley Black & Decker
Stanley Black & Decker is around the same size as V.F. Corp. Although, it's in a very different industry. Stanley Black & Decker builds industrial tools and household hardware. It also provides security products.
This company also has a long history of rewarding investors with larger dividends. It's a dividend aristocrat and the dividend looks pretty safe. Its recent payout ratio comes in below 60%.
As one of the best stocks to buy right now, Stanley Black & Decker is also trading at a lower price. Its valuation metrics have come down and the company should easily survive through a recession.
FedEx
FedEx is a leading transportation, e-commerce and business services company. It's focused on long-term growth and building economies of scale. FedEx delivers to more than 220 countries and territories.
Thanks to growing cashflows, FedEx has also been rewarding investors with bigger dividends each year. On top of that, the recent dividend payout ratio is low with it coming in well below 50%. This provides good wiggle room as the economy takes a hit…
The CEO of FedEx recently said that he expects the economy to enter a worldwide recession. This will put downward pressure on FedEx's sales and profitability. Although, investors have beaten down the share price and the company should be able to continue rewarding long-term investors.
3M
3M is last on this list of the best stocks to buy right now. Investors have pushed down its share price due to litigation risk from some of its past products. And the company has roughly 60,000 different products, so it's not new to legal troubles.
Although, fear is high for investors due to recent actions. As a result, 3M shares are likely oversold and the risk-to-reward is looking solid.
Similar to the other companies on this list, 3M has a long track record of rewarding investors. It's also a dividend aristocrat and for long-term investors, right now might be one of the better buying opportunities.
More Investing Opportunities
There are thousands of different investments to choose from. However, I believe this list provides some of the best stocks to buy right now. All of these companies come with a different set of risks and the markets might continue to drop. So, always do your own homework, and consider both your ability and willingness to invest.
If you're looking for more investing insight, check out these best investment newsletters. They're packed with tips and tricks from investing experts. Here at Investment U, we strive to deliver the best investment research and ideas…
---