Crypto
Tangi Crypto: Where Crypto Meets Cannabis
Marijuana can be legally purchased in 36 states and Washington D.C. But on the federal level, it's still illegal. This puts dispensaries in a bit of a pickle. But it's one that the Tangi crypto token hopes to be able to resolve.
Federal laws put those in the marijuana industry in a legal gray area. Manufacturers, retailers and producers are flush with cash. While that's not usually a bad thing, it can pose a particular set of problems.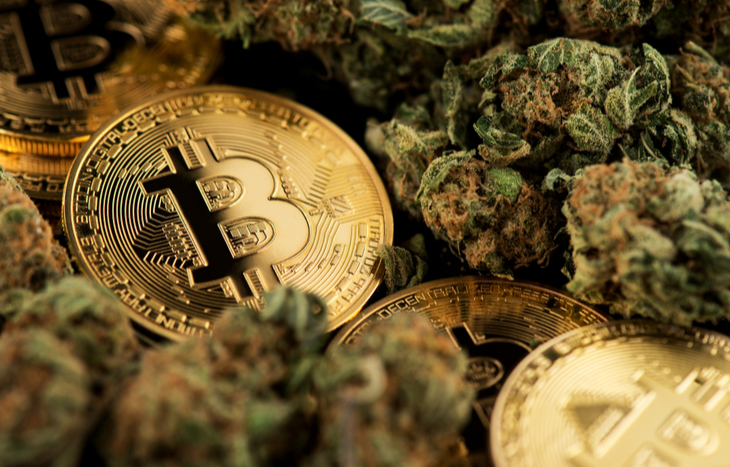 Most banks don't want to deal with pot-focused operations. It puts them at risk running afoul of money laundering laws. This, in turn, places a major burden on those working in the marijuana industry. They have to figure out proper ways to pay employees. Filing taxes without access to a bank account can also be, well, taxing.
Add to this the fact that all business transactions must be cash-centric. And then there's the problem of storing all that cash. This might not sound like a big deal at first blush. But this puts a target on the back of those working in the marijuana industry.
Since it's widely known that dispensaries are stocked with lots of cash, that makes them a prime mark for smash-and-grab robberies. Or worse yet, a target for armed robberies. The illegality of marijuana on the federal level has made dealing in legal weed a hazardous job.
But the team behind Tangi crypto hopes to alleviate some of that danger. It wants to do so by replacing the cash in this cash business with a crypto payment system. And it has an impressive team behind it that could upend how legal marijuana sales take place.
The Team Behind Tangi Crypto
The founders of Tangi crypto are located around the world. And they have impressive track records as serial entrepreneurs… Many of which also focus on other aspects of the marijuana business. So they know first-hand just how important an alternative payment method would be to the industry.
The CEO is a blockchain evangelist. And he also happens to have more than 20 years of experience leading high-tech start-ups. The outfit's chief technology officer has a master's degree in innovation and entrepreneurship from Esade Business School. And it counts the director of cannabinoid research from Canadore College among its board.
Tangi crypto also has a former prime minister of Ireland, the founders of Bitshares and a former White House deputy chief of staff among its advisors. To say this is a heavy hitting crew is putting it mildly. And their diverse backgrounds only adds to the organization's promising future. It's not often that those on a crypto's board demand so much attention. But it is warranted in this case. And it's also reason to believe their vision for Tangi crypto could have a serious positive impact.
Pre-Sale Status
The roadmap towards widespread adoption of Tangi crypto is clear. After years of development, Tangi began testing its custom digital payment process in a number of privately owned dispensaries in the U.S. After this trial run, it began testing it with some of the larger companies in the industry.
By October of 2020, the Tangi payment solution recorded more than $16 million in transaction. From there, the team decided developing a native crypto token to be used on its system made the most sense. And in a matter of months, it did just that.
The first round of pre-sale tokens went off flawlessly. In just a couple of months, the predetermined allocation of tokens was gobbled up. The second round is currently on-going. And you can conveniently pick up Tangi crypto tokens right from the organization's website. All you need to do is connect a Metamask or Trust Wallet to get started.
The price of Tangi crypto is $0.25 during the presale. And 50 million tokens have been earmarked for the presale. The remaining 200 million will be held until the token is launched on a public exchange. That's estimated to take place by June of 2022. To be clear, that's not a hard date. But we'd guess that the paperwork in order to be listed is already being filled out.
How High Can Tangi Crypto Go?
With a relatively conservative total supply of Tangi crypto tokens being minted, the price of this could move quickly once it's added to an exchange. We'd anticipate $0.25 per token could be considered a bargain basement price if wide spread adoption takes place.
Furthermore, because Tangi's payment services have already been tested in real-world situations, it does seem like Tangi crypto could take hold. If nothing else, it could serve as a valuable alternative to cash in a cash-rich industry.
That's not to say that folks are guaranteed to be heading to dispensaries with a crypto wallet in tow. But as a lifeline for producers, manufacturers and distributors it simply makes a lot of sense.
Cannabis companies had a glut of more than $10 billion of cash on-hand last year. And while some of the big players in the industry can afford to transport cash via heavily armed guards in unmarked vans… Many simply can't. This means some producers have to carry hundreds of thousands of dollars to pay suppliers.
Meanwhile cannabis growers and suppliers have had to get creative with how they stash and store their cash. Against their better judgement, one grower was hiding cash in a tree. And some suppliers have actually lost track of how much cash they have stuffed in lockers.
But Tangi crypto could help fix all of this. And considering it's unlikely that the banking bill that passed in the house will be introduced to the Senate anytime soon, a solution can't come fast enough.
The Bottom Line on Tangi Crypto
There's a dynamic board of directors behind this project. And even though Tangi crypto is still in the pre-sale stages, there's reason to believe this could become the token of choice for operations dealing with marijuana.
One of the only things working against this token is the promise of legalization. If marijuana does get legalized on the federal level any time soon, that could be the death knell to this project. If banks are then willing to take deposits form marijuana companies, Tangi crypto's reason for existence will diminish. However, the government is a bit preoccupied with a few more pressing matters right now.
If Tangi crypto sees quick adoption within the marijuana industry, that could prop it up for some time though too. It wouldn't be surprising to see growers and distributors remain loyal to the organization that provided them a lifeline… And kept them safer in the process.
We've got high hopes for this token going forward. It's got a great use case. There's a well thought out roadmap. And the Tangi crypto whitepaper answers all the details potential investors might want to ask. We're not saying this token is going to the moon, per se. But it is likely being sold cheaper now than it will be once it's added to a major exchange.
And if you'd like to try and calculate your potential future gains with Tangi crypto, we suggest checking out our crypto calculator. It helps take the guesswork out of past and future returns on your investment.
---