While technical analysis tools will not replace training and experience, they can help you become a better investor and trader. Each kind of stock software offers different benefits. Some tools help you conduct real-time stock market simulations. These simulations allow you to understand and adapt to fluctuations in the stock market.
Other than simulations, software tools can help you with backtesting and obtaining accurate information. With backtesting, you can try out your new strategies using historical data. Then, you can use these tools to design an investing plan. By using these programs, you can gain accurate information that allows you to make well-reasoned decisions.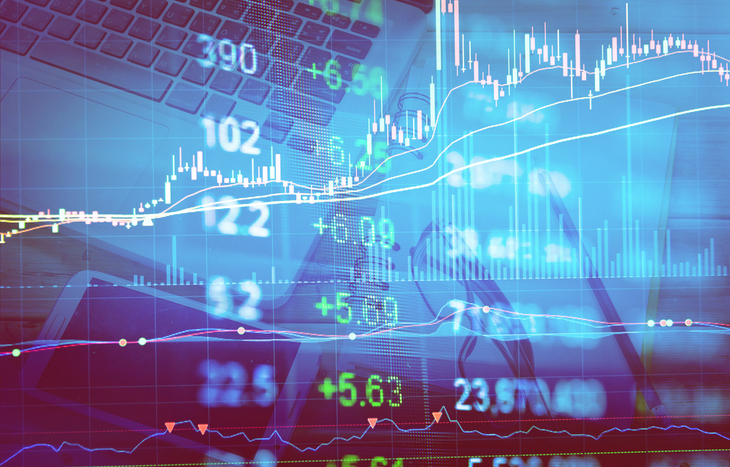 If you are looking for technical analysis software, the following list of options can help. These programs include support for things like charting, education and real-time data. Plus, many of the tools can be customized so that you can get the exact support you need.
The Best Technical Analysis Tools
1. Active Trader Pro by Fidelity Investments
Designed by Fidelity, Active Trader Pro can be downloaded by any Fidelity user. This feature allows you to customize different charts and trading tools. Through the support of Recognia, Active Trader Pro lets you chart events and technical patterns for up to 40 years of historical price data. Advanced features also allow you to look at 30 days of intraday data. For extra support, you can check out webinars, videos and articles in the online learning center at Fidelity.
2. Charles Schwab
Charles Schwab offers a platform known as StreetSmart Edge. Once you are on this platform, you can use Screener Plus to look at exchange-traded funds (ETFs) and stocks. Basically, Screener Plus allows you to choose filters and technical signals that you care about. You can create watch lists and use pattern recognition tools from Recognia.
3. eSignal – Technical Analysis Tool
ESignal was originally started in the middle of the 1990s. Today, eSignal 12 can be downloaded onto your smartphone or computer. It uses a Windows-based design to support backtesting, charting and technical analysis. Through the app, you can easily access global exchanges. Unlike some options on this list, you have to pay a monthly fee in order to use this program.
4. E*TRADE
E*TRADE is next on our list of technical analysis tools. With E*TRADE, users can take advantage of the Live Action scanner. For instance, you can scan the market through 100 pre-designed screens to check out analytical metrics. Through the Oscillator, you can check out stocks that are being bought or sold more than they should be.
5. Finviz
Finviz is a good tool if you want a lot of charting options. If you use the elite version of the program, you can access real-time pricing for monthly, weekly, daily and intraday trading. These charting features allow you to look at price trends over a set period of time. Through Finviz, you can access options like drawing tools, performance comparison charts and overlays.
6. Interactive Brokers
Interactive Brokers is the creator of the Traders Workstation (TWS) platform. This platform boasts more than 120 indicators as well as more than 30 years of trading data. If you want to learn the ropes before you make a real trade, you can experiment with different testing scenarios on the platform. Then, you can use the knowledge you gain to make informed, successful trades.
7. Lightspeed Trader
Lightspeed Trader is made by Lightspeed. It is intended for frequent traders and is easy to download. Once you download the platform, you can sort and filter stock symbols according to your preferences. Designed with more than 20 years of historical data, this platform allows you to search using more than 100 criteria. You can also try out the platform using a demo version before you make a real trade, which is always a useful feature to have.
8. MetaStock – Technical Analysis Tool
MetaStock was originally founded in the 1980s. Today, the software is available in multiple formats. It offers more than 150 indicators as well as interpretations of those indicators. If you are an advanced user, you can even write your own indicators as well. MetaStock makes it easy to identify 30 different candle patterns. Plus, you can backtest your own trading strategies and use historical data from MetaStock.
9. NinjaTrader
NinjaTrader works for the foreign exchange, futures and equities markets. It allows you to create, test and simulate your trading strategies before you use your techniques on a live market. With NinjaTrader, you can access backtesting, trade simulation and advanced charting for free. If you want to access some of the site's indicators, you will have to pay an added fee. Thankfully, the basic version of the program is free to use, so you can easily test it out before you make any commitments.
10. Slope of Hope
Created in 2005, Slope of Hope includes trading ideas, charts, technical analysis and discussions. You can use features like the technical charting package for free. Through SlopeCharts and SlopeRules, you can test out your trading system through drag-and-drop features. You can also set an alert so that you can immediately find out when your trading requirements have been met. Plus, there is now a virtual trading system that you can use to test out your techniques before you use actual money. Other than the free options, Slope of Hope offers paid versions as well. In addition to the website, you can also try out the company's Android and iOS apps.
11. Thinkorswim
Thinkorswim was designed by TD Ameritrade. This platform focuses on options, but there are analytical tools for equity traders as well. You can check out Thinkorswim's technical indicators, data visualization tools and drawing tools. While the desktop version generally works the best, the platform offers a mobile app and a web-based version as well.
12. TradeStation – Technical Analysis Tool
Here is another ideal technical analysis tool. You can easily conduct statistical analysis and take advantage of TradeStation's charting features. Originally developed by Omega Research, this tool allows you to adjust time frames and backtest trading systems.
13. Tradier
With Tradier, you can enjoy having a trading engine, market data and a brokerage-account management system at your fingertips. All of the data is located in the cloud, so you can easily trade from anywhere. Through the application, you can also create algorithmic trading systems, mobile apps and trading platforms.
14. Worden TC2000
This tool helps you analyze stocks and funds from the United States and Canada. You can look at alerts, send instant messages and create watch lists. Plus, the platform includes news, scanning features, charts and sorting features. With the platform's historical data, you can try out backtesting with your favorite trading strategies. In addition to having no automated trading tools, you can only trade with certain asset classes. At the moment, Worden TC2000 only allows trades for ETFs, stocks and funds.
Sign Up for Trade of the Day
In conclusion, we hope this list of technical analysis tools will help you along your way to financial freedom. For more trading tips and tricks, consider signing up for our free Trade of the Day newsletter. Our experts will give you the guidance you need to make smarter, more effective trading decisions.