Reviews
TD Ameritrade thinkorswim Review: A Flagship Trading Platform
Almost every thinkorswim review is saying the same thing. This is as good as it gets for serious traders. TD Ameritrade's flagship platform provides essential investing tools on both mobile and desktop.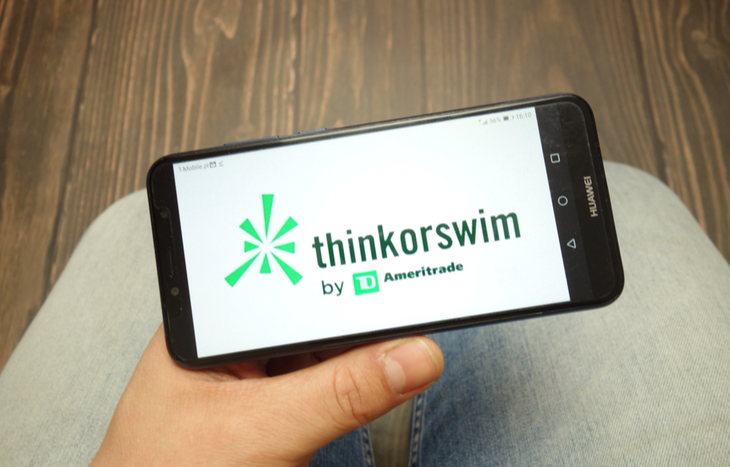 Complete thinkorswim Review for Investors
TD Ameritrade offers thinkorswim to all of its customers for FREE. Therefore, you must have a TD Ameritrade account for access to this premier platform.
From real-time data to technical studies and advanced charting, thinkorswim has a never-ending list of tools and resources. In fact, it's commonly held in the same regard as TradeStation or Interactive Brokers in terms of professional-level platforms.
So, what's the catch? Well, nearly every thinkorswim review points to one common complaint amongst its users: navigation.
TD Ameritrade has developed this platform for serious traders with years of experience in stock market analysis behind them. As a result, navigating through the thinkorswim platform can be complicated for new users.
This is completely understandable for an advanced platform with seemingly endless features. But it provides everything an investor needs to trade all types of assets. This includes options, futures, forex and more.
The desktop platform provides a gold mine of data for traders. And the thinkorswim mobile apps for iOS and Android do a great job of complimenting the service.
Believe it or not, many Americans open an account with TD Ameritrade solely to gain access to thinkorswim. Can you think of a better thinkorswim review than that?
Is thinkorswim for Everyone?
This is the question that everyone's asking when it comes to thinkorswim. Is it worth my time? Simply put… yes. And here's why.
It's true that thinkorswim's data tools and over 400 technical studies can make it difficult for users to navigate the platform for their preferred resources. And it's also true that thinkorswim was built with professional and active traders in mind.
But that doesn't mean you shouldn't give it a try if you have less experience. And this is because it won't cost you a penny to test the platform. There are no annual fees, no fees per stock trade and no fees for partial account transfers. It doesn't even charge you if your account goes inactive.
In fact, the most common fees with thinkorswim are contract fees for options trading, broker-assisted trades and a commission for trading stocks that are not listed on U.S. exchanges. Once you sign up, you can bypass these features to first determine if it's the right platform for you.
There's also 24/7 live customer support available via chat, email or phone. The thinkorswim platform has 364 branch locations that help customers on a daily basis.
You can even leave your own thinkorswim review after testing the platform. All you need is a TD Ameritrade account for immediate access.
Best Online Trading Platforms
The best online trading platforms will benefit investors of all experience levels. And most platforms today include some degree of investment education and training. TD Ameritrade falls into this category as well.
However, are you looking for the latest stock market trends and insights? If so, sign up for the Trade of the Day e-letter below. This FREE investment newsletter provides daily stock tips from some of the country's most experienced traders.
You don't want to miss out on the next big investment opportunity. Take this thinkorswim review and test the popular platform to see if it's the right fit for your investing needs.
Read Next: Merrill Edge Review – A Great Tool for Free Trades
---
Corey Mann is the Content Manager of Investment U. He has more than 10 years of experience as a journalist and content creator. Since 2012, Corey's work has been featured in major publications such as The Virginian-Pilot, The Washington Post, CNN, MSNBC and more. When Corey isn't focusing on Investment U, he enjoys traveling with his wife, going to Yankees games and spending time with his family.