The Telos IPO is just around the corner. The company plans to raise capital for product advancements, debt payments and other general purposes. But some investors aren't so sure about Telos stock.
So is Telos a good investment opportunity? Here's what we know…
Telos IPO: The Business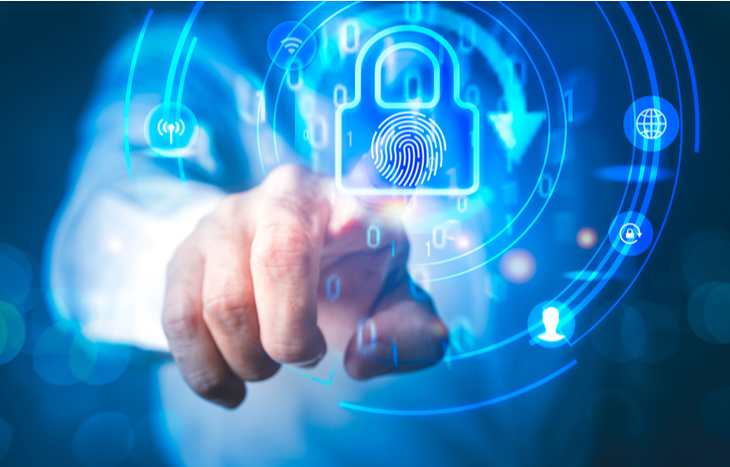 Telos is a technology company. It offers cloud-, cyber- and enterprise-security solutions for government organizations, commercial businesses and international customers. Telos aims for its products to allow customers to reach new markets, better serve stakeholders and defend their company, state or nation.
The Telos IPO prospectus states:
Our mission is to protect our customers' people, systems, and vital information assets with offerings for cybersecurity, cloud security, and enterprise security. In the current global environment, our mission is more critical than ever… Decades of experience in developing, orchestrating, and delivering solutions across these three domains gives us the vision and the confidence to provide solutions that empower and protect the enterprise at an integrated, holistic level.
In 2020, the coronavirus and resulting quarantines created huge demand for cyber security and cloud systems, which Telos can profit from. And that could be why investors are seeing Telos stock now.
Telos Stock: What You're Investing In
There are two main markets Telos targets: security solutions and secure networks. Overall, the company offers six different products and services for consumers. And buying Telos stock will be an investment in these offerings. Here's a breakdown of what each does.
Security Solutions
Telos offers four products for security solutions. The first is Information Assurance/Xacta, which was previously called Cyber & Cloud Solutions. This platform is for enterprise cyber risk and cybersecurity compliance. It automates solutions for systems in the cloud, on-premise and in hybrid environments. Xacta is used primarily for large commercial and government enterprises.
The next two products fall under the category of Secure Communications. They are the Telos Ghost and Telos Automated Message Handling System (AMHS). Telos Ghost is a network as a service that fends off cyberattacks by masking user identity, location and network resources. The other product, AMHS, is a web-based messaging and management system for mission communications. Telos claims AMHS is considered the "recognized gold standard for organization messaging in the U.S. government." It uses the Defense Information System Agency's Organization Messaging Service so military field operatives can communicate securely.
The final product is Telos ID. This platform identifies risk as a software-as-a-service product. It uses custom identity services such as biometrics and credentials to reduce threats. Telos ID is used for TSA PreCheck and the Financial Industry Regulatory Authority's fingerprint system. Telos says it's the only commercial entity designated as a Secure Flight Services provider for terrorist watchlists.
Secure Networks
Telos offers two services under this category. The first is secure mobility. This enables people to work remotely while still operating on a secure network. The other is network management and defense. This service is for operating, administering and defending enterprise networks and cyber operations. Telos claims it's capable of addressing issues ranging from the military and government to Fortune 500 companies.
The company's sales typically come from annual renewals and long-term contracts (five to 10 years). Due to this, Telos claims its revenue is predictable. But that isn't the only number that matters. Let's take a look at the Telos IPO financial data.
Telos Financial Summary
Firstly, Telos has revenue growth. It's increased every year since 2017, when revenue was $107.7 million. This jumped 28%, to $138 million in 2018. Revenue then increased to $159.2 million, for a growth rate of 15.4%. And so far in 2020, Telos is still increasing revenue. For the six months ended June 30, 2019, revenue was $67.2 million. But for the same period in 2020, it was $87.6 million. This is growth of 30.4%.
Telos has also reported gross profit. However, this number hasn't always risen. In 2017, gross profit was $40.6 million. It increased 30.8% to $53.1 million in 2018. But for the year 2019, gross profit decreased to $52.4 million. On the bright side, Telos reported increased gross profit for the first half of 2020. It grew from $19 million in 2019 to $29.8 million in 2020. With a growth rate of 56.8%, investors hope to see this trend continue.
Lastly, however, the company hasn't brought in consistent net income. In 2017, net loss was $3.5 million. But in 2018, Telos reported net income of $1.7 million. This success didn't last long, however, as the company reported a net loss again in 2019, of $2.1 million. For the first six months of 2020, Telos had net income of $1.6 million.
Unfortunately, Telos owes income to non-controlling interests. Therefore, Telos has ended with a net loss every year since 2017. Telos also has debt on its balance sheet. But the company plans to pay that off with the proceeds from the Telos IPO. Telos states in its prospectus:
We intend to use approximately $109.1 million of the net proceeds from this offering in relation to the ERPS Conversion, approximately $30.0 million for the Telos ID Purchase, approximately $20.8 million for the repayment of our outstanding senior and subordinated debt, and the remainder for general corporate purposes.
So if you're interested in investing in Telos stock, here are all the details you need to know.
Telos IPO Details
Telos filed to go public on October 6, 2020. The Telos IPO date is set for November 19, 2020. The expected price range is $16 to $18. Telos plans to offer almost 12.4 million shares for a deal size of $210 million. The company's market cap with the IPO will be just over $1 billion.
Telos stock will trade on the Nasdaq under the ticker symbol TLS.
If you're looking for the latest investment opportunities, Investment U is the place to be. Sign up for our free e-letter below! It's full of useful tips and research from our expert investors. Whether you're starting to invest for the first time or are an experienced investor, there's something for everyone. And if investing in IPOs interests you, check out our IPO calendar to stay up to date on the latest offerings.
Telos' ability to profit is a concern for some investors interested in Telos stock. But with strong growth and unique services, it's likely the Telos IPO could be a success.
---
Amber Deter has researched and written about initial public offerings (IPOs) over the last few years. After starting her college career studying accounting and business, Amber decided to focus on her love of writing. Now she's able to bring that experience to Investment U readers by providing in-depth research on IPO and investing opportunities.