Investors are eager for the Thumbtack IPO. Last year, the company hinted at going public. So, when can investors expect Thumbtack stock? Here's what we know…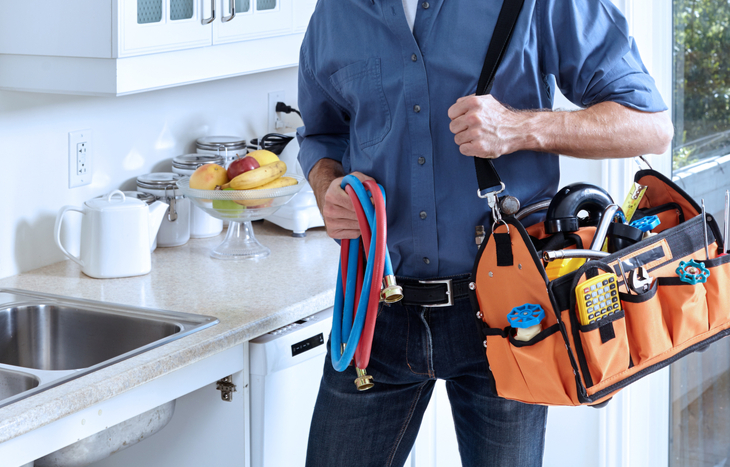 Thumbtack IPO: About the Business
Founded in 2008, Thumbtack is an online marketplace that connects millions of customers with local professionals. Through its platform, the company allows homeowners to manage their homes, advising them on what they need to do, when they need to do it and who to hire.
At its core, it's a marketplace for residential services, including painters, carpenters and plumbers. Moreover, users can even seek out photographers, as well as piano and dance teachers.
The company claims to eliminate the need to search for, contact and compare local service providers. Instead, users search for the service they require. Then, they're displayed a list of profiles, prices and filters tailored to the project. Moreover, users can directly contact service providers to discuss project details, check availability and get to hiring. In a blog post, Thumbtack's CEO Marco Zappacosta said…
Over the last decade, we have made it possible to instantly find and hire the right local professionals — folks who are qualified, interested and available. Now, our vision for the future is to be the only platform homeowners need to fix, maintain and improve their homes.
Eliminating heavy research for home projects presents a unique opportunity for the company and investors of the Thumbtack IPO. However, the company suffered significantly during the height of COVID-19…
Thumbtack Took a Hit in Revenue During COVID-19
In light of the pandemic, Zappacosta said Thumbtack's revenue had declined "dramatically" in recent weeks in a blog post in early 2020. The company had recently started efforts for deep cost-cutting. It reduced marketing spending, started a hiring freeze and cut internal programs for employees.
Zappacosta wrote that despite these cuts, the numbers didn't add up. Next, the executive team considered its own salaries. At the time, Zappacosta announced that he slashed his salary entirely while the rest of the executive team reduced their pay by 25%. In addition, Thumbtack asked employees across the company, who are in mid-senior roles and above, to reduce their pay.
Furthermore, Thumbtack announced in March 2020 that 250 employees were laid off due to the economic fallout. In the blog post, Zappacosta wrote…
After scrutinizing every expense in the business and cutting everything we could, the numbers still didn't add up. So in such an unprecedented time, and with no other way forward, we made the incredibly difficult decision to part ways with 250 of our team members today.
If it's not clear already, the company severely suffered for a while. However, the company kept persevering. Small businesses gained more options, and the company rallied to stay afloat. Additionally, it advocated for local, state and federal aid for local service professionals.
In addition, the company was able to launch remote services to better support video offerings. Thumbtack also launched COVID-19 badges to help professionals communicate their safety practices. By August 2020, the company picked back up as projects began rolling in. Moreover, Thumbtack noted that it's seen "business bounce back and we're stronger than ever." So, how do the company's finances compare?
Thumbtack Reaches $3.2 Billion Valuation Ahead of IPO
Thumbtack has raised $698.2 million in total funding, based on data from Crunchbase. In the company's most recent funding round in June 2021, the company raised $275 million.
Qatar Investment Authority led the Series G round. Investors included Blackstone Alternative Asset Management, G Squared, Baillie Gifford, CapitalG (Alphabet), Founders Circle Capital, Sequoia Capital and Tiger Global Management.
The round landed Thumbtack a high valuation of $3.2 billion. Additionally, the funding round was the company's largest funding round to date. Other notable rounds of past funding include…
$150 million raised in Series F funding in 2015 led by Sequoia Capital
$125 million raised in Series E funding in 2014 led by Baillie Gifford
$100 million raised in Series D funding in 2014 led by CapitalG
$30 million raised in Series C funding in 2014
Because the company is still private, its finances are, too. Until an official Thumbtack IPO filing becomes public, most financial information about the company is under wraps for now.
However, investors believe the latest funding round could be hinting at plans to go public in the near future. So, when can investors expect the Thumbtack IPO?
Thumbtack IPO Filing Details
Thumbtack is likely to go public at some point in the next year or two based on its age and strong valuation. During a 2018 interview, Zappacosta declined to answer whether the company was looking into a Thumbtack IPO, saying that it was "one milestone."
However, a January 2021 thread on Blind in January received two responses from the company, saying that the Thumbtack IPO could take place by the end of the first half of 2021. The comment noted…
We're planning to be 'IPO Ready' by EO H1. Not sure when we'll actually decide to IPO. We do have a decent amount of cash in the bank. So…
Furthermore, the company disclosed that it isn't sure how it plans to go public in the future. According to the company, "only SPACs have been said to be off the table," leaving the options for a direct listing or traditional IPO to take place. You can learn more about going public through a direct listing vs. traditional IPO here.
Right now, a Thumbtack IPO is only rumored. There are no filings or official announcements. However, stay tuned for the latest updates on Thumbtack stock.
Moreover, our list of recent IPOs and our IPO calendar might also be intriguing if you take interest in investing in IPOs. We update our calendar daily to keep you informed of the week's upcoming IPOs. There are many investment opportunities to consider today…
---