Tech Stocks
Top Tech Penny Stocks to Buy on Robinhood Now
The tech industry is one that's producing big returns. Depending on how you slice it, it's worth over $10 trillion. It's always evolving, useful and profitable. Plus, people have a lot of faith in it.
On top of that, penny stocks in this industry are usually brand-new companies. Or they are companies that recently listed on the markets. These tech penny stocks can produce great returns. They are so new, and still 'finding their feet' in the markets.
You also have penny stocks that are well-known companies. Sometimes, they've had something major (bad) happen…
Or they're another victim of a bad market.
These can also produce fantastic returns.
If nothing major has gone wrong with the company that mars its reputation, you're good.
Investing in a company with a bad rap would not be the end of the world. It might take a while to see more returns from it though. Look at the BP Deepwater Horizon oil spill in early 2010 and accompanying drop in stock price.
The entire market recently had a downturn in 2020 and into 2021. Lots of companies can't help their price plummeting. But this is great news for the rest of us! Now we can buy these well-known companies for CHEAP! (Because remember: Buy low and sell high.)
Here are five of the best tech penny stocks available for sale on Robinhood right now. The following stocks have good potential to rise in the near future. You might do well if you buy them soon. Here they are: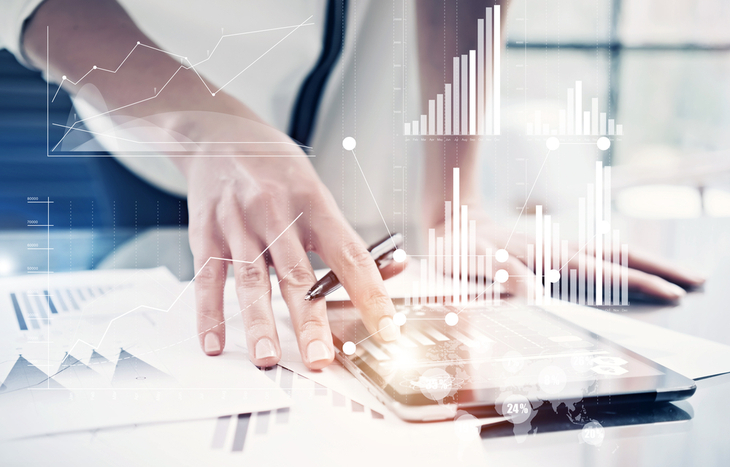 Top Tech Penny Stocks
DiDi Global (NYSE: DIDI)
Marketwise (Nasdaq: MKTW)
Blackberry (NYSE: BB)
Latch (Nasdaq: LTCH)
WiPro (NYSE: WIT)
Penny stocks are often considered $5 or below. But to expand to better investing opportunities, these stocks are slightly above that range. Nonetheless, they still have high upside potential…
Tech Penny Stocks to Buy
DiDi Global
DiDi is using AI and other technologies to offer transportation solutions. It's offering flexible income opportunities, too. And it's doing this on a global scale. It's like high-class Uber on lots of steroid. Plus, it's using cutting edge technologies to "drive" its business.
Pun intended.
DiDi operates in 17 countries and had 41 million average daily transactions in Q1 of 2021. This tech penny stock has fantastic leadership also. The founder and co-founder (CEO and President) are both recognized. They've been in the U.S. and China's Forbes, Fortune and other prestigious establishments.
Marketwise
Marketwise is a collection of investment research companies. Its aim is to provide solid research to self-directed investors. It helps people become financially literate. Plus, it does this while giving them the tools to take control of their finances. This also gives them more control of their security, success and quality of life.
Marketwise owns a dozen companies, each with a different marketing face. The leadership team has a solid background, each in their respective roles. This helps make it one of the top tech penny stocks to buy.
Blackberry
Let's talk about Blackberry. You know Blackberry best for those Razr slider phones. Blackberry is much more than sliding phones, though. It seems it's been working in the background. Now, it offers services in the financial, defense, healthcare and education industries also. It focuses on security and uses cutting edge technologies like AI and Internet of Things (IoT).
Back in 2008, its stock soared as high as $144. Since then, it's been on the decline. It's been bottoming out and laying low since 2014.
Recently though, there've been dramatic spikes in its stock. It looks like its picking its head up again. In recent years, Blackberry had a dramatic increase of sales of their IoT software. This tech is being used in vehicles.
Right now might be a great time to grab this technology stock.
Latch
Latch combines technology with locks to provide user friendly, secure locking systems. This is particularly useful for apartment owners and their tenants. It's used for many other applications like hotels, homes or any other building. Its focus is on apartment buildings.
Latch's leadership is great. The co-founders came from Apple. The rest of the team each has a handsome background in their own fields.
Latch is a bearish stock, but it seems to be flattening out. Right now, it's as low as it was since it came on the market. But that's good for people like us because that means we can buy it at a discount.
WiPro
Look how high its going! These are the kinds of returns that are possible with tech penny stocks. If you bought WiPro at a low point, for every $3 you spent, you could've made about $6. (As of the day that I'm writing this.)
Don't be sad that you didn't buy in, though. A company that is doing well might continue to do well. Don't put all your money in, but this might be a good buy and hold stock.
Even though it's at an all-time high, WiPro has amazing potential. It deals with big data, AI, cloud services and blockchain. Plus, many other up-and-coming large tech industries. It's named 2021's Microsoft Partner of the Year for modernizing Applications. WiPro has an incredible leadership team, too. This company looks very promising.
Last Thoughts and Opportunities for More Tech Penny Stocks
Technology is a great industry to be in if you want massive growth. Penny stocks in the tech industry offer opportunities to seize those companies. They offer them at a price you wouldn't find with super well-known companies, too.
Of course, you must be cautious when investing in anything. Do your homework and remember that you can lose anything you put into the stock market. Penny stocks are especially volatile, meaning they can quickly lose or gain value.
If you do your due diligence and want to take on some risk for some great reward, give it a go! Or if you're looking for expert trading insight, consider signing up for Trade of the Day. It's a free e-letter that's packed with more investing and trading opportunities.
---
Vanessa Adelman graduated with an Interdisciplinary degree. She majored in Entrepreneurship, Painting, Music and Film. Shortly after, she received a copywriting mentorship with Mark Morgan Ford. Then, she earned her AWAI Verification. Now, Vanessa freelances in the financial direct response industry. She's been investing since 2016. In her free time, she enjoys books about money and wealth. She loves being with her boyfriend, hunting, fishing and going on outdoor adventures.