Reviews
Trade of the Day Plus Review
Trade of the Day Plus is a relatively new service. However, over the past few years it's become quite successful. This being said, is it worth the hype?
Let's take a deep dive into the service and then, at the end, you can see if it's something that interests you.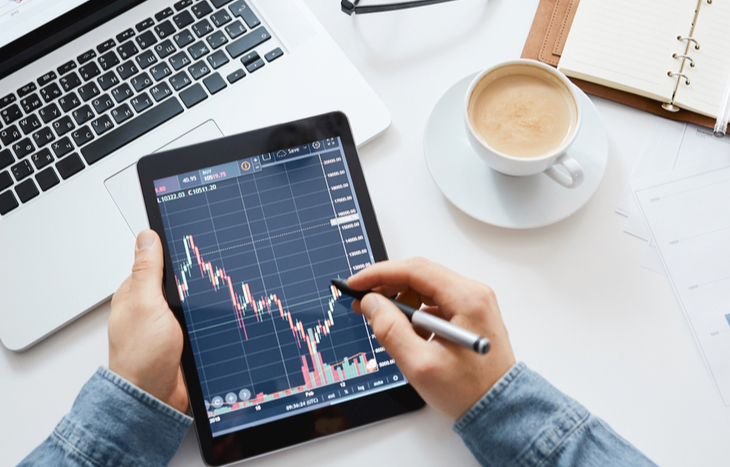 Trade of the Day Plus Review
Trade of the Day Plus is a research and trading service. Its newsletter is chock-full of investment strategy insight and hand-picked trade recommendations. These trade recommendations will appear straight in your inbox every Wednesday.
Each recommendation comes with full explanations and steps to take. You will know what stock is being recommended, what its ticker symbol is and what price you should buy or sell at. With every buy recommendation, you will receive a sell recommendation when it's time to do so.
Members can access special reports and Trade of the Day Plus articles at any time online via mtatradeoftheday.com Whether you are a novice or expert trader, this service can help to hone your trading skillset.
Who Are the Experts Behind Trade of the Day Plus?
Trade of the Day Plus is led by two leading market and trading experts Bryan Bottarelli and Karim Rahemtulla. Bryan is a former CBOE trader who has the unique ability to identify investment opportunities. After trading stock options on the floor of the CBOE, Bryan took the skills he learned and launched his own trading research firm called Bottarelli Research.
For 13 years, Bryan provided powerful and profitable trading recommendations to an elite group of traders. He is now the Head Trade Tactician for The War Room, one of the most elite trading research forums.
Karim has brought over 30 years of valuable experience to the members of this service. With a background in economics, foreign language and finance, he has been able to seek out the best investment opportunities. Karim's focus is on low-risk trading. He uses volatility as his guide and shares his successful strategies and insight with fellow traders. And he is now the Head Fundamental Tactician for The War Room.
How Do Others Review Trade of the Day Plus?
This Trade of the Day Plus review wouldn't be complete without a look at what other members are saying. Here's a sampling of reviews…
I made 27% on Coty shares in 10 days and I made 50% on COTY calls in four and five days.  I went in light with three calls on 2/8 at $1.55 then added three at $0.79 on 2/10. Out on the first three on 3/12 at $1.70 for a 9% gain and out on the 2nd 3 3/15 at $1.85 for a 132% profit. – Gerald G.
Hello, I'm up 80% in TripAdvisor. Thanks!! – Van B.
Sold my TOD+ TRIP position today. I got in the 21 Mar 33 calls at $2.26 and I exited today at $14.80 for a gain of 554.9%. THX Bryan!!! – Tad
I sold all my Rocket (RKT) stock yesterday. 57% pure profit on the entire trade! I know I might have made more by letting it run, but the market is so choppy that I did not like the risk. 57% on stock I have only held 30 days seems an acceptable amount. Thanks to Bryan and Karim for the recommendation. – Sidney H.
I am currently up 23% in Ford and made a solid profit in Rocket Companies as of your recommendation. The stock is currently up 60% and I am up 45% at this time. An easy 4k profit today. Thanks. – Espen O.
The long side of a vertical spread on CLF recommended by my hero, Karim, back in March reached the 1096% gain mark at market close yesterday. That nice round 150k number in the value column next to CLF on my positions page sure is looking good this morning! – George L.
Karim, made 73% percent on PPL after your mention a couple days ago. Thanks! – Carl A.
Final Thoughts
With this Trade of the Day Plus review, I hope you now have a better idea of what it provides. Members receive a wide range of stock and option recommendations.
If you do end up testing out Trade of the Day Plus, please let us know your thoughts. We review a wide range of investing and trading services here at Investment U. And our goal is to always deliver the most useful insight. So, we hope you stick around and explore more of the top research today…
---