Victoria's Secret stock has been largely unspectacular since it spun off of L Brands in mid-2021. While it quickly shot up to double its debut price of $42, the stock has trended right back down. It's now been trading in the high $40s and low $50s for the past eight months. That could all change very soon, however.
Victoria's Secret (NYSE: VSCO) is making headlines and grabbing investor attention with a wave of new initiatives. These initiatives are designed to put its iconic brands in front of more consumers. Moreover, in repositioning itself as a more inclusive lifestyle brand, the retailer is picking up support from new demographics. The stock price is treading water today. However, it could see a positive trajectory later this year.
Here's a look at what's going on with Victoria's Secret stock. And why investors are paying more attention to this brand as it endeavors to reframe itself.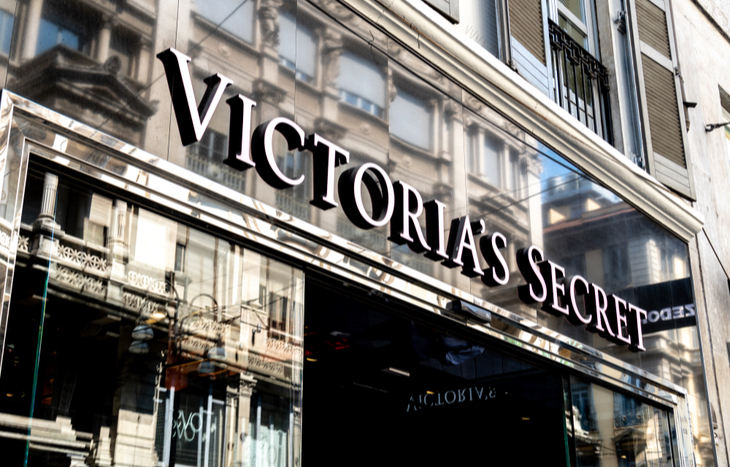 Victoria's Secret Plans to Sell on Amazon
The big news item for Victoria's Secret stock, and the one that has investors paying keen attention, is the announcement that the brand plans to begin selling on Amazon. As of May, the name-brand retailer is officially selling 120 items through an Amazon storefront. The company has also stated its intention to expand the number of offerings over time.
This decision to sell on Amazon isn't just a landmark decision for Victoria's Secret stock. It's indicative of a potential wave coming to the retail apparel industry. Many brands have long-subsisted by selling direct-to-consumer through their own physical stores and online channels. However, customers are relying more and more on wholesale channels. Victoria's Secret is one of the largest and most well-known brands to make this shift.
Right now, the Amazon storefront focuses almost exclusively on the company's beauty products. This includes its popular Bombshell fragrance line and various lotions. In addition, this segment is already big business for the pivoting brand. It's accounting for $900 million in revenue 2021 (15% of total company revenue). According to the company, roughly 40% of beauty products were sold online. Amazon represents a logical step toward expanding this sales channel. And it's a prospect investors are salivating over.
Greg Unis, Chief Executive Officer of Victoria's Secret's beauty business, sees Amazon as an instant outlet to a wider array of customers. In a statement, Unis said, "We're expanding our universe of consumers, and the way that we've set up the shop on the Amazon site, it almost feels like an extension of our own direct-to-consumer website." As Victoria's Secret gauges the success of beauty sales through Amazon, there are already plans to expand wholesale offerings. They plan to expand to a broader representation of the brand's products, including popular up-and-coming lines.
The Launch of a Teen-Targeted Brand
Known for its iconic Victoria's Secret lingerie and PINK lifestyle brands, VSCO is looking to make inroads with a new demographic moving forward. For example, Victoria's Secret stock recently announced the launch of its Happy Nation brand. This brand centers on sweats, swimsuits and underwear for tweens aged eight to 13. A complete 180-degree shift from the provocative tone of the core brand. Happy Nation will feature gender-free and size-inclusive apparel designed to promote body positivity among its young wearers.
Additionally, Victoria's Secret stock rose 3% on news of the brand, and investor sentiment appears to be positive on Happy Nation. If successful, the new brand could create a significant revenue stream for Victoria's Secret. While simultaneously diversifying its brand image to accommodate changing social norms and sentiments.
Gender-Neutral, Body Positive Positioning
Speaking of realigning around changing social norms, Victoria's Secret stock is also making a broader push into gender-neutral, body-positive branding on several fronts. Happy Nation is a cornerstone of this realignment. And it comes alongside the appointment of the company's first-ever male brand ambassador.
Darren Barnet, star of the Netflix series "Never Have I Ever," has officially signed on to represent the brand's growing collection of gender-inclusive shorts, tees and accessories affiliated with its PINK brand. The news sent Victoria's Secret stock up 5% in mid-April when the company announced the partnership.
Amy Hauk, Chief Executive Officer of PINK, confirmed Victoria's Secret's push for inclusion in a statement welcoming Barnet as a brand ambassador. "As we focus on expanding our gender-free offerings and continue to evolve as a brand, we want to ensure our partners not only represent the diversity of our customers, but also embody individuality and self-confidence," said Hauk.
It's also worth noting that the brand officially disbanded its iconic Victoria's Secret Angels in 2021. This was their move away from a classic over-sexualized brand image. The goal of the company is to reach a broader audience with a message of inclusion, not unattainable aspiration. As the rebrand continues to shake out, investors are taking note.
Is Victoria's Secret Stock a Buy?
Victoria's Secret stock hasn't been the most exciting play since coming to stand on its own in the public markets. However, the company seems intent on reassuring investors of a promising future. It continues to pursue new strategies, sales channels and revenue streams. Those looking for a retail play positioned to succeed amidst market turbulence could find Victoria's Secret an enticing prospect.
---