Vinco Ventures (NASDAQ: BBIG) is aggressively chasing growth. The consumer products company is making progress with its latest investment. In the past month, BBIG stock rallied over 400% due to its merger news with ZASH. Vinco Ventures stock is trending on social media as retail traders on Reddit are chasing another short squeeze.
Retail traders are piling into the stock, pushing prices higher. As of August 31, the short float was 26.23%, over a quarter of the total float. When an asset has a high short interest, investors are expecting the price to drop so they can make a profit on the difference.
Vinco Ventures stock was essential a penny stock a year ago. But with the company's latest deals, BBIG stock is soaring, currently up over 225% from a year ago. Despite this, it's still down 73% from its high of $12.49.
All in all, Vinco Ventures is making the most of current investment trends such as NFTs, short-form video, and social arbitrage.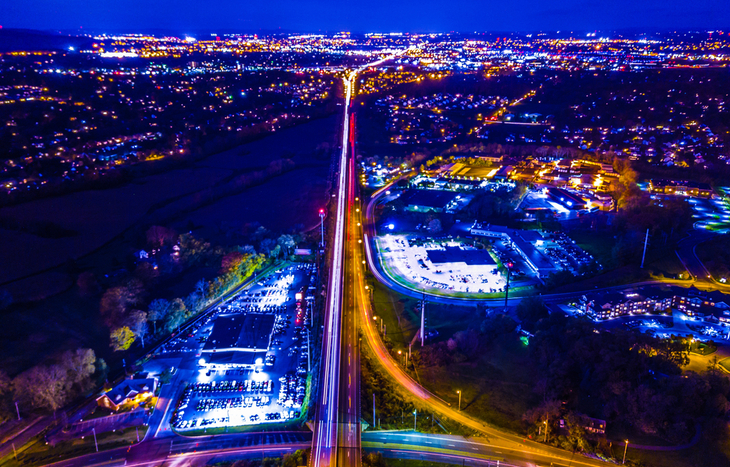 Vinco Ventures Stock – BIG Strategy
Vinco Ventures is heavily investing in its digital media channels, intending to grow its brand name. The company has a creative strategy to accomplish its goal, called the BIG Strategy.
Buy – Firstly, the company plans to buy companies capable of boosting its brand.
Innovate – Secondly, it will use its existing technology to drive traffic and attract new users.
Grow – And lastly, they will analyze traffic patterns to determine the best path forward.
The business is executing its plans, rapidly expanding into new markets. Thus, the initiatives have BBIG stock investors excited about the future of the company.
Will the strategy pay off? Let's see how it's playing out so far…
ZASH Global Media Merger
Back in January, Vinco announced it was merging with global media company ZASH. The news is significant for several reasons.
Most important, ZASHs founder Ted Farnsworth is the former chairman of MoviePass. For those that don't remember, MoviePass was a movie subscription service that let users watch "unlimited movies" for a specific fee. Although the idea sparked investor's interest and made for a good story, it ultimately failed. Consequently, Ted is well known in the financial space.
Additionally, the merger brings other high-profile names such as Jaeson Ma and Vincent Butta to the company. Jaeson is best known for his work at Triller and Muscal.ly, now known as TikTok. Both companies are in the short form video business, with over 2.25 billion downloads combined.
The news is significant for Vinco Ventures stock investors as the platform has already generated 2 billion views. On top of that, it has over 350 million followers.
The Partnership Agrees to Buy Lomotif
By the same token, Vinco and ZASH agreed to buy Lomotif, another short-form video player. The platform will be rebranded as LoMo once the buyout is complete. LoMo is growing steadily, with over 31 million active users currently. Another key point – the app has deals with social media giants Instagram, Facebook, and Snapchat.
The video app is being hyped as a real TikTok contender and an up-and-coming app. With that being said, the move can be significant as TikTok generated nearly $2 billion in revenue in 2020. Not only that, corporations are rapidly transitioning to video marketing due to the ROI. With this in mind, Wyzowl's research shows 87% of video marketers earn a positive ROI.
Joining the NFT Revolution
Yet another move is putting Vinco Ventures stock squarely in the middle of the internet revolution. Emmersive Entertainment, a division of Vinco Ventures, is leading the company into the future of music streaming.
For instance, the company is teaming up with well-known rapper Torey Lanez. As a matter of fact, the pair launched its first NFT album, "When It's Dark," available exclusively on Emmersive Entertainment in August. The album was a huge success selling 1 million copies in a minute. And now they have plans to release the first NFT streaming Movie Soundtrack. Torey Lanez had the following to say about the experience.
"This allows for a completely different kind of fan engagement, which is the next iteration of the music industry…"
It's a major milestone for the industry pioneer. NFTs are blowing up in popularity as of recently. For example, In March, an NFT sold for $69 million.
Cryptyde Spinoff + Dividend
If all of that wasn't enough, Vinco now has plans to establish a new spinoff called Cryptyde. The new company, when established, will trade under the ticker TYDE. The tech firm will focus on companies involved with Blockchain technology or the tech that powers cryptocurrency. To clarify, Blockchain is the technology behind cryptocurrencies like Bitcoin and Ethereum.
Most importantly, the spinoff company will pay a dividend payout to investors. Not only do investors get the chance to be a part of revolutionary technology, but they will also be paid for it.
BBIG Stock Forecast – Will It All Pay Off?
In short, the company is implementing an aggressive growth strategy. That said, Vinco Ventures stock is down over 70% since reaching all-time high prices last month. Certainly, the acquisition firm is expanding into industries that are growing at hyper speed. In fact, NFT sales just hit a record with $2.5 billion in sales in the first half of 2021.
While this may be true, will the moves pay off? BBIG stock investors are patiently waiting for results.
Despite the massive potential, there are also some risks involved you should consider. At this point, Vinco Ventures stock has a market cap of $526 million. This may not seem like a lot, but for a company that's still in its early stages, it can seem up there.
The company currently has $80 million in cash. Still, if its brands are unable to gain market share, it can continue losing money. Its growth will be determined by how well the new technologies are adopted by consumers.
All things considered, BBIG stock can rally at any point. If one of its platforms gains popularity, short sellers will have a hard time covering. As a result, this can lead to big gains for Vinco Ventures stock investors.
For more investment opportunities like Vinco Ventures stock, sign up for Trade of the Day. This exciting e-letter will help you make smarter, more profitable trades. Join now!
---
Pete Johnson is an experienced financial writer and content creator who specializes in equity research and derivatives. He has over ten years of personal investing experience. Digging through 10-K forms and finding hidden gems is his favorite pastime. When Pete isn't researching stocks or writing, you can find him enjoying the outdoors or working up a sweat exercising.