If you've been keeping score at home, Warren Buffett has been placing big bets on oil and gas in 2022. His stake in Occidental Petroleum (NYSE: OXY) has grown to more than 20% and there's strong speculation that he's positioning Berkshire Hathaway for an acquisition. But Occidental isn't the only hydrocarbon company that's caught Buffett's eye.
According to SEC filings, Berkshire Hathaway spent a considerable amount of money to increase its position in energy giant Chevron (NYSE: CVX). The investment was significant. And its driving Chevron into the top four holdings in Berkshire's portfolio. It also increases Buffett's stake fivefold from where it stood at the end of 2021. The total amount of Chevron stock owned by Buffett and company has topped $25.9 billion.
Why is Warren Buffett buying Chevron stock in 2022? Let's take a look at why the company has caught the eye of the Oracle of Omaha.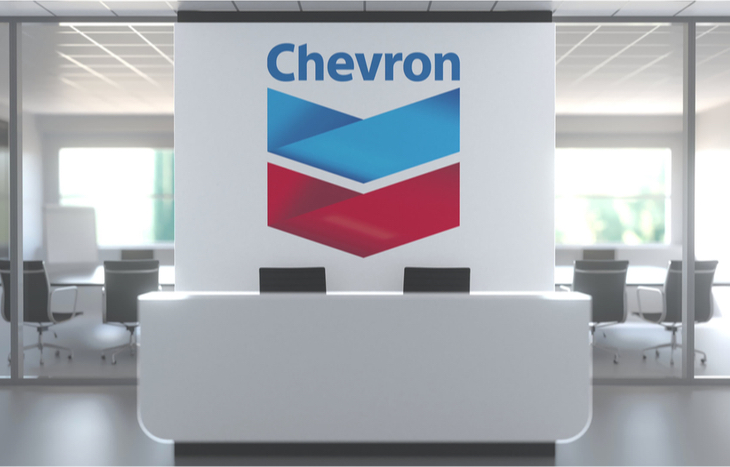 Increasing Confidence in the Energy Sector
Buffett's recent interest in Chevron actually goes back to the Third Quarter of 2021, when he increased his holdings nearly 25% with an acquisition of 5.6 million shares. Then, in the Fourth Quarter, Berkshire Hathaway added roughly 9.4 million shares to its portfolio, bringing its total holdings from 28.7 million to ~38 million. But this was nothing compared to the massive purchase of ~120 shares made in the First Quarter of 2022.
Buffett's interest isn't just in Chevron: it's in the energy market as a whole. Buffett's continued reinvestment in this sector is part of the reason Occidental Petroleum's stock has doubled in 2022. Berkshire has also plunged into the sector with acquisitions, like its bid to bring Dominion Energy's gas transmission and storage business under its portfolio of companies in 2020. Buffett, and many other savvy investors, believe the energy sector could become a boomtown as the world's energy demands grow and shift.
A Value Investment With a Great Dividend
Confidence in the energy sector isn't the only reason Buffett has taken a keen interest in Chevron. The company also ticks several of Buffett's core boxes for a safe, sound, long-term investment.
For starters, Chevron maintains a strong, healthy dividend of 3.6%. While slightly below the energy sector's average yield of 4.7%, it's well-above the S&P 500's average 1.5% dividend yield. A strong dividend pairs nicely with Buffett's fundamental belief in company leadership, and a company's ability to sustain itself while returning maximum value to shareholders under that leadership.
Beyond Chevron's dividend, the financials all make sense for a value investor like Buffett. The company has strong operating margins (12%), with steady sales of $176.84 billion—and growing. At last report, Chevron's quarterly earnings growth was an astounding ~350%, propelled largely by the international demand for oil and gas left by Russian sanctions. A manageable debt load and P/B of 2.13 make the company even more attractive as a value play.
All in all, Chevron is exactly the kind of stock Warren Buffett seeks out. Strong fundamentals, good leadership, financial stability and healthy cash flows signal a buy from the greatest value investor of our time.
What Buffett's Chevron Investment Means for an OXY Acquisition
Warren Buffett's bet on Chevron has investors wondering how it could interfere with his plans for Occidental Petroleum. And those plans aren't yet clear to the public. But there's a strong belief that Berkshire Hathaway may make a play at acquiring the company and bringing it private, under the Berkshire portfolio. However, this is seemingly contradicted by Buffett's recent spending spree on Chevron stock.
While some believe an OXY acquisition is all but inevitable, Buffett plays his cards close to his chest. Chevron could be the value play everyone suspects it is. However, Occidental is the acquisition everyone seems to believe is coming. This theory is also bolstered by the fact that Berkshire just keeps purchasing OXY stock. After spending heavily to acquire shares earlier in the year, Berkshire boosted its stake to 15.2% (common shares) at the beginning of May.
In all likelihood, Buffett's investments in Chevron and Occidental Petroleum do not link. This is outside of a belief in the success of the energy sector. Buffett has identified two specific investments that serve two unique purposes. Chevron is a dividend-paying stock committed to returning value to shareholders. And Occidental Petroleum is a 100-year-old company that fits the mold of a Berkshire Hathaway-owned business perfectly.
No matter how these energy sector investments progress or play out, one thing remains certain: the Oracle of Omaha sees value in energy stocks.
Chevron Prime for Big-Time Upside
The general train of thought is that when Warren Buffett takes an interest in a company, it's a good bet that the stock will outperform over the long term. Buffett has a growing position in Chevron and the oil and gas sector as a whole. Therefore, investors are beginning to wonder if there's a long-term run-up on the horizon. As energy giants like Chevron step in to meet demand, investors like Buffett could benefit from a boom period in the years to come.
Interested in learning more about the performance of the energy sector? Want to stay up-to-date with everything related to Warren Buffett and company? Subscribe to an investment newsletter and get the scoop on insights you need to position your portfolio for long-term success.
---