Late yesterday, Costco reported its fourth quarter and fiscal year operating results for 2022. Overall the company's financials looked strong, with net sales increasing 15.2% for the quarter to $70.76 billion, from $61.44 billion last year. On the year, net sales saw a 16% increase to $222.73 billion, from $192.05 billion last year. However, despite these positive results, Costco stock did not climb today. In fact, it did the opposite. So why is Costco stock down today?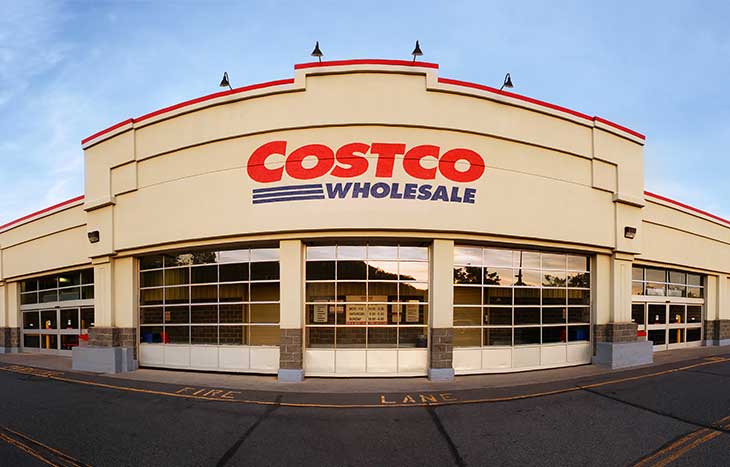 Well, as you know this year has been incredibly difficult for stocks. Investors watched as share prices fell further and faster than they have in more than 50 years. Ongoing geopolitical tensions, inflation, supply chain issues and labor shortages are just some of the contributing factors. But despite all of that, Costco stock has not seen the massive drop that so many others have. In fact, over the past year, Costco stock is up 4.6%.
Comparable sales for the fourth quarter and the fiscal year were as follows:
| | | | | |
| --- | --- | --- | --- | --- |
| | 16 Weeks | 16 Weeks | 52 Weeks | 52 Weeks |
| | | Adjusted* | | Adjusted* |
| U.S. | 15.80% | 9.60% | 15.80% | 10.40% |
| Canada | 13.40% | 13.70% | 15.20% | 12.10% |
| Other International | 2.90% | 11.30% | 6.60% | 10.20% |
| | | | | |
| Total Company | 13.70% | 10.40% | 14.40% | 10.60% |
| | | | | |
| E-commerce | 7.10% | 8.40% | 10.10% | 10.40% |
Costco Operations
Costco currently operates 838 warehouses, including 578 in the United States and Puerto Rico, 107 in Canada, 40 in Mexico, 31 in Japan, 29 in the United Kingdom, 17 in Korea, 14 in Taiwan, 13 in Australia, four in Spain, two each in France and China, and one in Iceland. The company also operates e-commerce sites in the U.S., Canada, the United Kingdom, Mexico, Korea, Taiwan, Japan and Australia.
Why Is Costco Stock Down Today?
Costco stock is down today partially because the company's operating margins came in slightly below consensus. Across the board, merchandise costs, operating income and general and administrative expenses have all increased year over year.
Even after such positive net sales numbers yesterday, Costco stock is down around 3% today. Costco executive Bob Nelson addressed the concern that a price increase is just around the corner.
In terms of membership fees and a possible increase, there are no specific plans regarding a fee increase at this time. We're pleased with our growth in both top line sales and membership households over the last several quarters and in member loyalty as reflected in increasing member renewal rates. We'll let you know when something is about to happen.
So, for the time being, the cost of a Costco membership will remain the same. But with the way the market has been trending, that may not be the case for long.
How Have Inflation and Supply Chain Issues Impacted Costco?
As stated earlier, inflation is another major factor that has been affecting Costco stock. Costco has increased prices on certain items over the past year. However, Nelson sited minor improvement in a few areas…
…pressures from higher commodity prices, higher wages and higher transportation costs and supply chain disruptions. They're still present, but we are seeing just a little light at the end of the tunnel. And if you recall in the third quarter, we indicated that price inflation overall was about 7% plus for us.

For the fourth quarter and talking with our merchants, the estimated price inflation overall was about 8%, a little higher on the food and sundries side, a little lower on fresh foods, and both higher and lower on the nonfood side. We're seeing commodities — some commodities prices coming down, such as gas, steel, beef, relative to a year ago, even some small cost changes in plastics. We're seeing some relief on container pricing. Wages are still the higher thing when we talk to our suppliers.

And as we all know, wages still seem to be the one thing that's still relatively higher. But overall, some beginnings of some light at the end of that tunnel. And of course, that could change each week. In all, despite current inflation levels, we believe we continue to remain competitive versus others and able to raise prices as cost increases.
Most Importantly, the Company's Famous Hot Dog and Soda Combo Will Not Be Seeing a Price Hike
I want to address some incorrect information floating around on social media and a few other media outlets claiming that we've increased the price of our hot dog and soda combination sold in our food courts. Let me just say, the price when we introduced the hot dog and soda combo in the mid-80s is $1.50, the price today is $1.50, and we have no plans to increase the price at this time.
In Regards to the Supply Chain…
So no big dramatic change from the past there. In terms of supply chain. Generally, supply chain has improved a little, including on-time deliveries. We started seeing container prices coming down.
Final Thoughts on Costco Stock
Even though Costco stock is down at the moment, the company has a fantastic track record. Over the past five years, Costco stock has increase 188%. As stated earlier, the fact that Costco is still seeing positive momentum despite all of the factors going on right now is a great sign.
Why is Costco stock down today? For the answer to this question and more, sign up for one of our free newsletters. Just hop on over to our best investment newsletters page and select one or two that fits your investing style. Join today and start becoming a smarter, more profitable investor.
---