XELB stock is up after the company announced its acquisition of LOGO by Lori Goldstein. XCel Brands' (Nasdaq: XELB) new addition to their portfolio is making an impact on the share price. In fact, it was up over 8% pre-market and is now pushing its 52-week high.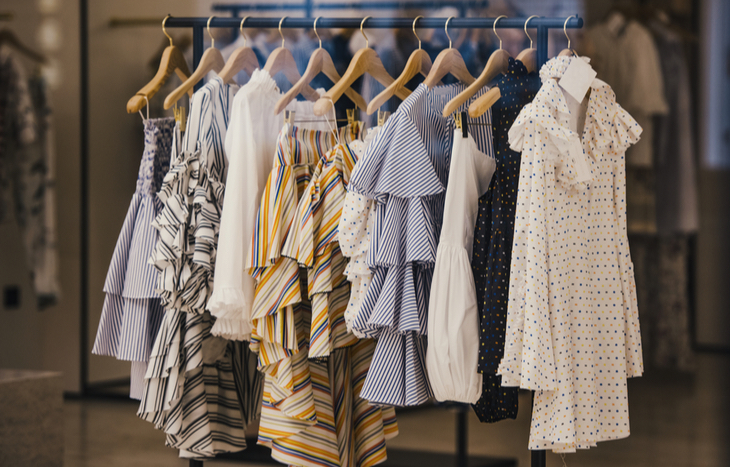 XELB Stock Overview: What is XCel Brands?
XCel Brands is a media and consumer products company that was founded in 1989. Overall, it plays a role in practically all aspects of its brands. This includes the design, production, marketing, wholesale and direct-to-consumer sales.
And XCel is known for its portfolio of popular brands. This is a major reason behind the investor interest in XELB stock. For example, XCel's growing list of designer clothing brands, jewelry companies and lifestyle products includes:
Isaac Mizrahi
Judith Ripka
Halston
C. Wonder
Longaberger
You can now add LOGO by Lori Goldstein to their portfolio. This line of designer clothing has gained a lot of attention. Let's take a closer look at how this acquisition is great news for XELB stock.
Learn More About LOGO by Lori Goldstein
Lori Goldstein is an iconic fashion stylist, designer and best-selling author. She has built an amazing career in fashion and collaborated with some of the biggest players in the industry.
She's also worked closely with various entertainers and public figures, such as Michael Jackson, Beyoncé, Rihanna and more. As you can see, Lori is an industry heavyweight and her brand took no time to gain a following and avid customer base.
LOGO by Lori Goldstein debuted on QVC in 2009. Moreover, it's been exclusively sold on the popular television network for at-home shopping ever since.
The LOGO line sells affordable apparel, jewelry, footwear, eyewear and home décor items. In 2014, it was awarded the "Apparel Product Concept of the Year." Lori Goldstein herself was also named a QVC ambassador.
This is another big acquisition for XCel Brands that is already impacting XELB stock. This penny stock was trading below $2 a share before the announcement. It's now hitting all-time highs over $3 and it's reached as high as $4.15.
What to Expect from XCel Stock Going Forward
This is a massive coup for XCel Brands. There is no sugarcoating it. And it's very clear by the XELB stock price that investors have taken notice.
However, no stock is immune to market volatility. XCel's current surge is due to the acquisition and that is going to level out quickly.
But that doesn't mean it's too late to invest. XCel Brands is moving in the right direction with a powerful portfolio of products. Therefore, this is one of the best penny stocks to consider going forward.
Investing in Penny Stocks
Penny stocks can be great investments for traders of all experience levels. They are a great way for novice investors to learn about the market. Moreover, they're a staple for Wall Street experts who are looking to benefit from trends and short-term trading.
To stay up-to-date with the latest penny stock trends, sign up for the Liberty Through Wealth e-letter below. You can build wealth through the stock market if you do your research. And Liberty Through Wealth provides this crucial analysis for you.
XCel Brands is expanding and it has the potential to enhance your portfolio. You may want to consider XELB stock while it's trending in the right direction.
---
Corey Mann is the Content Manager of Investment U. He has more than 10 years of experience as a journalist and content creator. Since 2012, Corey's work has been featured in major publications such as The Virginian-Pilot, The Washington Post, CNN, MSNBC and more. When Corey isn't focusing on Investment U, he enjoys traveling with his wife, going to Yankees games and spending time with his family.