Akebia Therapeutics Inc. (Nasdaq: AKBA) is giving investors optimism due to recent surges and heavy trading activity. In fact, AKBA stock is one of the hottest penny stocks available at the moment. Will this biopharmaceutical company continue to drive forward? Or is this a short-term trend that will struggle to continue with the current market difficulties? Let's take a closer look at Akebia Therapeutics stock below…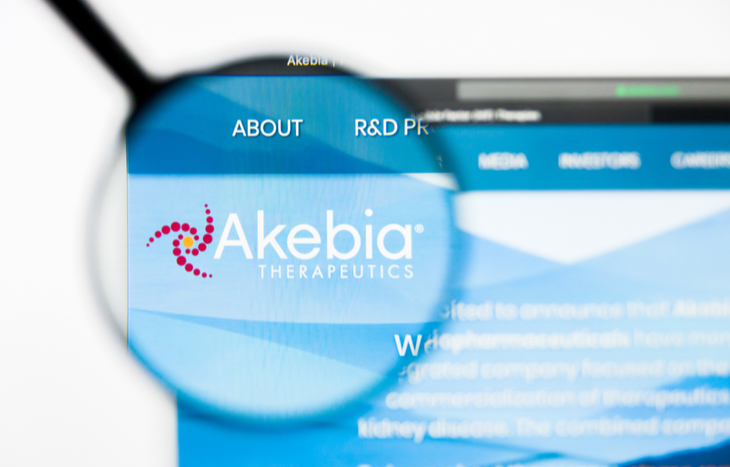 What is Akebia Therapeutics?
Akebia is a biopharmaceutical company that works to address complications in patients with kidney disease. According to the company website, Akebia is considered a "trusted leader in the renal community delivering unique products to people with kidney disease."
Akebia was founded in 2007 and AKBA stock went public in 2014. Since its founding, the company has developed products that are commercially approved and marketed in the United States, Japan and Taiwan.
It currently has commercially available medicine in the market and a late-stage investigational drug in vadadustat. Vadadustat is an oral hypoxia-inducible factor prolyl hydroxylase inhibitor (HIF-PHI) that is based on Nobel Prize-winning research. And it's in phase three of clinical trials for the treatment of anemia that is caused by chronic kidney disease.
Specifically, this drug increases endogenous production of erythropoietin, which stimulates the production of hemoglobin and red blood cells. And this could be a major breakthrough for Akebia.
AKBA Stock Outlook
So, why is AKBA stock making noise within this struggling market? For starters, Akebia isn't new to the spotlight. The stock was trading around $20 a share back in 2017. It's far from those numbers in 2022, but most companies are feeling the affects of the current economy and recession fears.
Akebia is trading around $0.40 at the moment with a 52-week high of $4.33. As you can see, Akebia isn't immune to the current market uncertainty. It's been struggling for much of the past year. But there seems to be some light at the end of the tunnel. And it's great news for investors who are looking for any meaningful signs of market correction.
AKBA stock climbed nearly 40% in the past week and also surged more than 50% in pre-market today. And this comes after the stock market suffered major losses in the previous 24-hours.
The end of June has been very volatile. A market rally was quickly followed by a bearish signal and dropping stock prices. This has led to a rise in Dow Jones futures, S&P 500 futures and Nasdaq futures. However, fears of inflation and a recession continue to haunt the market overall.
Despite these concerns, AKBA stock is regaining momentum due to heavy trading volume. This comes after dropping more than 90% in the past 12 months. Therefore, you may want to keep a close eye on this stock over the coming months.
Investing in the Current Market
The stock market has not been forgiving as of late. Most investor concerns have been realized due to geopolitical tension, rising gas prices, inflation and recession fears. Yet, this may be the perfect time to invest as stocks are down. A bear market presents more opportunities than you may think.
For more insights, you may want to consider signing up for a free investment newsletter. With this expert analysis, you can find stocks that fit your investment goals. And better yet, the Wall Street experts do the research for you!
AKBA stock is far from a sure thing at the current moment. But its movement in the past week is catching the eyes of investors across the country. Its trading volume is a clear indicator. Add this stock to your watch list and do your research before making any investment decisions in this market.
---