I've been following the best aluminum stocks for close to a decade. And even with a global recession, these stocks have staying power. As stock markets continue to pull back, that should create better buying opportunities.
Aluminum has a wide range of uses and demand should continue to climb over the long-run. On top of that, the best aluminum companies can pass along higher costs to customers. As inflation has moved up, this is great for investors to see. And there's a similar trend with other metal companies. For example, here are some of the best nickel stocks to consider.
To uncover the best aluminum stocks, it's useful to take a top down approach. Let's start with a look at the aluminum industry as a whole. Then with that in mind, we'll jump into the top aluminum companies to watch…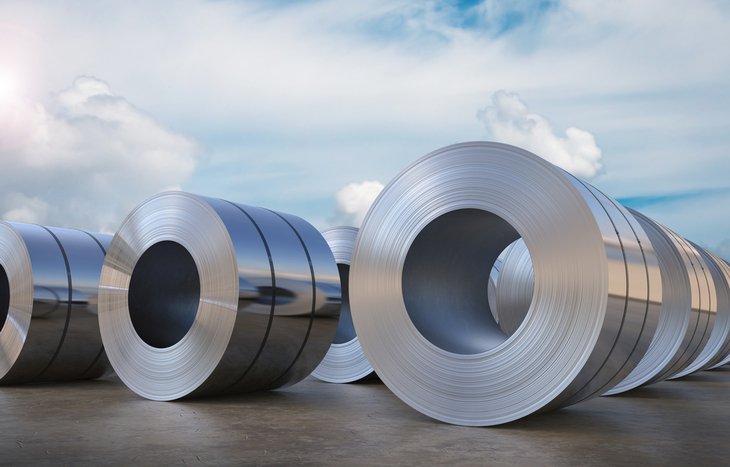 Why Invest in Aluminum?
Construction and transportation make up roughly half of the total demand for aluminum. And there's one big reason it's a go-to resource for these industries…
The weight of aluminum is low compared to other metals. Standalone, it's not as strong or stiff as other metals… but when alloyed with certain elements, its strength jumps and makes it useful for more projects.
For example, aluminum is roughly one third as dense when compared to steel. So, when it comes to weight sensitive projects, aluminum is one of the best metals to work with. And this bodes well for the best aluminum stocks.
When it comes to cars, removing 100 pounds can improve your fuel economy by roughly 1-2%. That's a small reduction, but at scale this has a huge impact…
In recent years, total annual car production comes in close to 80 million. And with the average car weighing close to 4,000 pounds, cutting back weight is a huge focus.
On top of that, the switch to electric vehicles (EVs) is creating more demand for aluminum. Due in large part to battery packs, EVs weigh more than gas-powered cars and some analysts estimate EVs use 15-30% more aluminum.
The switch to EVs is moving faster each year and it's creating new investment opportunities. For example, feel free to check out these EV charging station stocks.
Overall, aluminum continues to be a top choice in many industries. You'll find it in beer cans, kitchen utensils, bikes, airplanes and in many other areas. The metal is in high demand and it should move higher in the next five to 10 years.
Best Aluminum Stocks to Buy
Alcoa (NYSE: AA)
Aluminum Corporation of China (NYSE: ACH)
Century Aluminum (Nasdaq: CENX)
Norsk Hydro (OTC: NHYDY)
Constellium (NYSE: CSTM)
Arconic (NYSE: ARNC)
This list of aluminum stocks gives a good mix of companies. They give exposure to mining, processing, recycling and other areas. You'll find some global diversification as well. So, let's take a look at just a few of the company highlights…
Alcoa
Alcoa easily makes this list of stocks. It's one of the largest aluminum companies in the world. You'll find its headquarters in Pittsburgh, PA but it also has locations in Australia, Brazil, Norway and Spain, just to name a few.
In 2021, Alcoa-operated mines produced 40.9 million tons of bauxite, an ore that contains aluminum. This scale and Alcoa's global reach make it one of the best aluminum stocks around. On top of that, the company continues to innovate. It recently announced its largest investment in recycling infrastructure.
Aluminum Corporation of China
If you're looking for more international exposure, this stock might be good to consider. It's the largest aluminum company in China. And it's listed in both Hong Kong and New York.
Similar to Alcoa, Aluminum Corporation of China runs some huge operations. In 2021, the company's mines produced 28 million tonnes of Bauxite. On top of that, the company refines and trades a wide range of aluminum products.
Century Aluminum
Century Aluminum is a smaller company than the previous two. Although, it has a long history of adding value within the aluminum industry. The company is focused primarily on aluminum reduction facilities and smelters.
In 2021, Century Aluminum produced close to 800,000 tonnes of primary aluminum. And similar to other companies on this list, it's focused on its environmental impact. Century Aluminum recently announced a partnership with Ocean GeoLoop on Carbon Capture Technology.
Investing Beyond Aluminum Stocks
The aluminum stocks above give you access to some of the best companies in the industry. In the short-term, it's hard to predict which way they'll move. We've seen a lot of volatility in the markets recently. But in the years ahead, we should see higher share prices.
Overall, the aluminum industry presents some good investing opportunities. Although, the markets are always moving and the best opportunities come and go. So, it's good to always do your own research.
Understanding both your ability and willingness to take on risk is key. And as you explore more stocks and strategies, you should be able to improve your returns. Here at Investment U, we deliver a wide range of investment ideas.
---