Tesla (Nasdaq: TSLA) and other electric vehicle (EV) manufactures are pushing nickel demand higher. Their batteries require a lot of the commodity. That's why I've researched some of the top nickel stocks to invest in today. The companies below give some unique investing opportunities.
Elon Musk has said that Tesla is willing to give a giant long-term contract to a nickel mining company. That's if it's able to produce it efficiently and in an environmentally sensitive way. On top of Tesla's request, other EV producers will need similar resources. And that bodes well for the nickel mining industry.
Nickel is just one of a few resources seeing a spike in demand. So click here for a list of the top lithium stocks as well. And to get a better picture of what's happening, I'll highlight some of the key trends below. But first, let's take a look at the top nickel mining stocks…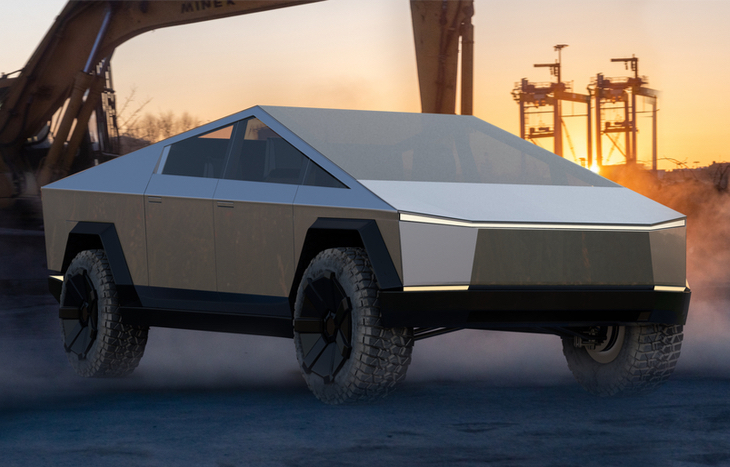 Top Nickel Stocks in the Mining Industry
BHP Group (NYSE: BHP)
Vale S.A. (NYSE: VALE)
FPX Nickel (OTC: FPOCF)
Talon Metals (OTC: TLOFF)
Canada Nickel Company (OTC: CNIKF)
The first two on this list are huge, diversified mining companies. They have some exposure to nickel, but they also have stable cash flows from other segments. Their size and economies of scale help provide a little more safety for investors…
Nickel Mining Company Highlights
BHP Group is already selling more than 75% of its nickel production to the EV battery industry. The company also predicts that by 2050 nearly 50% of light vehicles around the world could be electric.
BHP's major nickel mining operation is Nickel West in Australia. It's a fully integrated mine-to-market business with more than 3,500 employees and contractors. And BHP is continuing to expand this part of its business.
Vale S.A. is the world's largest producer of nickel. The company has nickel operations in Brazil, Canada, Indonesia and New Caledonia. It also has fully owned and joint venture refineries in China, South Korea, Japan, the U.K. and Taiwan.
Vale's scale makes it one of the best nickel stocks to consider buying. And as mentioned above, it's a huge mining company. It also produces iron, copper, coal and manganese, just to name a few. Vale provides cash flows from many different mining operations.
FPX Nickel is a Canadian nickel mining company with its flagship project in British Columbia. Its Decker Nickel District has an estimate of more than 5.3 million pounds of recoverable nickel. It also has an inferred amount close to 1.5 million pounds.
FPX is still considered a junior mining company. But its leadership team is pushing many projects forward to grow the business. Collectively, the management team has worked in more than 35 countries and has a wide range of experience in the mining industry.
Talon Metals has a joint venture with Rio Tinto and is focused on supplying the expanding EV market. It also produces copper and cobalt, two other import metals for the industry.
Talon's main project is located in Minnesota. It's the high-grade Tamarack Nickel-Copper-Cobalt Project, and it's separated into northern and southern projects. The company focuses on lowering costs while producing nickel in an environmentally friendly and socially responsible way.
Canada Nickel Company is another junior miner that can benefit from the EV boom. It owns 100% of the Crawford Nickel-Cobalt project in Ontario, Canada. It's a recently discovered mining asset that was owned by a forest company up until 2011.
Based on the company's recent reports, the Crawford resource ranks as one of the 10 largest nickel sulfide resources globally. Its measured estimate of nickel comes in at close to 1.2 kilotons. So it's well-positioned as the battery storage market continues to grow…
EV Boom Drives Nickel Prices Higher
As EV demand continues to grow so will nickel demand. The batteries in these vehicles require a lot of the metal. It helps deliver higher energy density and greater storage capacity at a lower cost.
With future battery innovation, nickel is also set for an increasing role in energy storage systems. This is likely why Tesla and others are looking for long-term supply contracts.
The EV market is still in its early stages and the potential is huge. The top nickel stocks above could provide solid returns in the coming years. Also, as mentioned before, some other metals are vital. Here's a list of the top lithium stocks to consider buying as well.
In 2020, roughly 4% of new car sales around the world were passenger plug-in vehicles. And that's up from about 2.5% in 2019. The trend is picking up steam, and EVs make up only a small portion of cars on the road today.
Overall, more auto manufactures and consumers are shifting toward the EV future. It's a powerful trend and bodes well for nickel stocks.
To find even more investment opportunities, consider signing up for Profit Trends. It's a free e-letter that's packed with investing tips and tricks. Whether you're a beginner or already experienced investor, there's something for everyone.
---
Brian Kehm double majored in finance and accounting at Iowa State University. After graduating, he went to work for a cryptocurrency company in Beijing. Upon returning to the U.S., he started working with financial publishers and also passed the CFA exams. When Brian isn't researching and sharing ideas online, you can usually find him rock climbing or exploring the great outdoors.