Reviews
Axos Invest Review: Additional Costs Overshadow Free Account Management
Axos Invest is the self-proclaimed "world's first free financial advisor." Is this truly the case? The business offers free account management, trading and no rebalancing fees. However, it's important to recognize the additional costs before signing up.
This robo-advisor may not be for everyone. Yet, it does check every box for specific types of investors. Learn more about this growing investment platform below.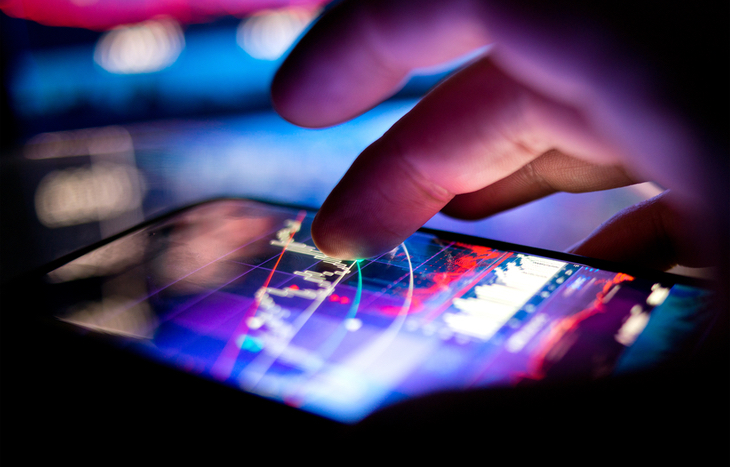 What is Axos Invest?
Axos Financial (NYSE: AX) is a holding company for Axos Bank with over $11.2 billion in assets. It provides consumer and business banking products. Moreover, it offers financing for single and multifamily residential properties. Axos Bank also provides financing for small-to-medium size businesses.
In March of 2019, Axos Financial acquired WiseBanyan. By October of the same year, the company rebranded WiseBanyan to Axos Invest.
WiseBanyan got its start in 2013 and officially launched in 2014. It began by offering free robo-advising for small investors. In fact, its services came with zero management fees and no minimum investment requirement.
With the rebrand, the new platform is similar to WiseBanyan. It has, however, upgraded with a new and improved mobile app. This automates your entire investment process for you. You can set financial goals, select a tailored portfolio and setup recurring deposits.
This acquisition moves Axos into the discussion of robo-advisers that also offer banking and lending. For example, other companies in this space include Betterment and SoFi Invest.
No-cost mobile investing is trending in the right direction. Robinhood is currently leading the charge, but it has yet to offer expanded banking and lending services.
Added Costs for Tax-Loss Harvesting and IRA Management
Axos Invest is built around a free account management model. Yet, this is for a basic version of their services. Additional costs come into play for a premium account.
The account minimum is one dollar. So, this is an attractive option for beginner investors with low balances.
Unfortunately, account fees start to build up as a premium user. There's a $75 automated transfer out fee and $25 fee for all outgoing wires. There's also a $10 IRA closing fee.
Axos Invest's tax protection services cost 0.24% of your account balance per year with a cap of $20 per month. This service will provide tax-loss harvesting and access to IRA accounts. You will also have trading benefits which allow you to deactivate specific ETFs from your account.
Auto-deposits will cost you $2 per month. A more expansive list of pre-existing portfolios will cost you $3 per month. In addition, there aren't any promotions to offset any of these costs.
Is Axos Invest the Right Choice?
This platform is perfect for new investors looking for low-cost management. The financial advising is another benefit that can guide you in the early stages of investing.
However, the idea of "free financial management" doesn't tell you the entire story. It actually says "goodbye fees" on its official website. As you can see, this only applies to basic services that many robo-advisors offer for free. The premium services come at a cost which begin to add up.
Do your research before signing up for Axos Invest. This platform has a lot of upside, but its fees are similar to traditional financial advisors. The only difference is there isn't an all-in-one cost. You get to decide which of these services and fees you want to pay for.
In general, it's a great investing application for someone who is working with a small amount of money and is less hands-on. After answering a couple of general questions, it will generate a portfolio for you. Next, it will show you the amount of risk at stake and recommend specific ETFs. This is a great way to get your foot in the door while learning more about the stock market as an early investor.
A New Wave of Robo-Advisors
Modern portfolios are evolving and robo-advisors are on watch. They simplify the process for you. This new wave of robo-advisors is attracting younger investors and bringing about more interest in the stock market.
If you are looking to learn more about investing, sign up for our free e-letter below. Our team of experts provides daily tips and trends within the stock market. You can find the next big investment opportunity today.
Automated investing isn't going anywhere and these services will continue to improve. For that reason, it may be the right time to get in on the fun. Companies like Axos Invest are already a step ahead of the competition.
---
Corey Mann is the Content Manager of Investment U. He has more than 10 years of experience as a journalist and content creator. Since 2012, Corey's work has been featured in major publications such as The Virginian-Pilot, The Washington Post, CNN, MSNBC and more. When Corey isn't focusing on Investment U, he enjoys traveling with his wife, going to Yankees games and spending time with his family.