The best biotech stocks are outperforming the market. As the coronavirus takes over the news and media, biotech companies are rushing to create a vaccine. Since these companies are the future of medicine, and possibly humanity, investors are looking to see where to put their money.
Below is a list of the best biotech stocks currently on the market.
Best Biotech Stocks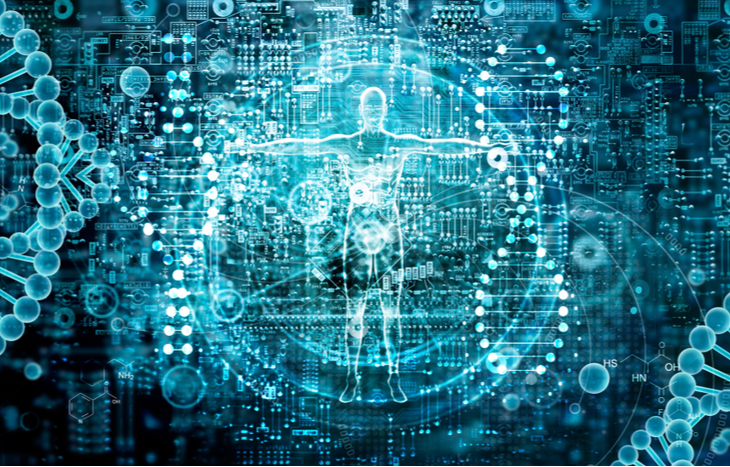 IMAC Holdings Inc. (Nasdaq: IMAC)
52-week high: $6.45 
52-week low: $0.42 
Current price: $1.86 ***
Founded in 2000, IMAC Holdings Inc. is a holding company. Through its subsidiaries, such as BioFirma LLC, IMAC provides movement and orthopedic therapies. It also performs procedures through regenerative and rehabilitative medical treatments. IMAC operates in the U.S.
Recently, IMAC experienced a small jump in its stock price. As more people are sheltering in place to quarantine from the coronavirus, IMAC launched a telehealth platform. This will provide patients with direct and consistent communication with IMAC professionals.
The COO of IMAC, Matt Wallis, said…
"We are now utilizing this telemedicine platform because we take the COVID-19 pandemic very seriously, but also recognize the serious nature of movement disorder conditions that worsen with lapses of care."
Telehealth is becoming more popular. It may be the future of medicine, placing IMAC ahead of the game.
Moderna Inc. (Nasdaq: MRNA)
52-week high: $36.00 
52-week low: $11.54 
Current price: $29.11 
Robert S. Langer founded Moderna Inc. in 2010. The Cambridge, Massachusetts-based company focuses on drug discovery and development using messenger RNA (mRNA). The body uses mRNA to make necessary proteins. Moderna believes it can use mRNA to develop new and innovative medicines to improve patient lives.
Currently, Moderna is in the race to develop a coronavirus vaccine. It plans to use its mRNA technology, like the Germany-based company CureVac. CEO Stephane Mancel announced that a COVID-19 vaccine could be available to healthcare professionals by fall. Right now, Moderna's vaccine, mRNA-1273, is in a Phase 1 clinical trial.
Moderna stock has had ups and downs as investors speculate as to whether the company will come out on top for a vaccine.
Gilead Sciences Inc. (Nasdaq: GILD)
52-week high: $85.97 
52-week low: $60.89 
Current price: $74.12 
Gilead Sciences Inc. is an American company that researches, develops and commercializes drugs. Its focus is on antiviral drugs used to treat HIV, influenza, and hepatitis B and C. Gilead says one of its goals is to advance therapeutics against life-threatening diseases worldwide, particularly in areas of unmet medical needs.
Like many others, Gilead is working to develop a COVID-19 vaccine. Its drug remdesivir looks to be promising. It's already being given to approved patients under the CDC's Emergency Use Authorization. But Gilead has now placed access to the drug on hold. The company received an overwhelming number of requests and is working to catch up. Gilead stated it will make exceptions for pregnant women and children under 18 who have confirmed cases of COVID-19.
Remdesivir is being studied in five large clinical trials, two that could see results in early April. And Gilead has provided emergency access to hundreds of patients in the U.S., Europe and Japan.
Like Moderna's stock, Gilead's stock has fluctuated over the last couple of weeks as promises and uncertainties around its drug have been updated.
Biomerica Inc. (Nasdaq: BMRA)
52-week high: $23.39 
52-week low: $2.05 
Current price: $7.14 
Biomerica Inc. was founded in 1971. It's since become a global company that develops, manufactures and markets advanced diagnostic products. The products are used in homes, physicians' offices and hospital/clinical labs. They're designed to detect and monitor medical conditions and diseases.
Biomerica recently began shipping samples of its coronavirus test. That led to a big surge in its stock price. It's a one-use test that pricks the finger for blood, producing results within 10 minutes. And it could cost as little as $10 per patient.
If Biomerica can manufacture the product and distribute it for mass testing, investors might see this biotech stock back on a solid upward trend.
Dynavax Technologies Corporation (Nasdaq: DVAX)
52-week high: $8.19 
52-week low: $1.80 
Current price: $3.83 
Founded in 1996, Dynavax focuses on using Toll-like receptor simulation to develop and commercialize vaccines. Its product, HEPLISAV-B, helps prevent infection caused by all known subtypes of hepatitis B in adults 18 years and older.
On March 26, Dynavax announced a collaboration with Coalition for Epidemic Preparedness Innovations (CEPI). Together, Dynavax and CEPI hope to develop a coronavirus vaccine, putting the companies against Moderna and Gilead. Dynavax hopes to use an ingredient from its product. By using an established ingredient, the process to develop a vaccine could be accelerated.
Dynavax CEO Ryan Spencer commented:
"Dynavax's mission is to develop and commercialize innovative vaccines to prevent disease and support patients. We are proud to support CEPI's efforts to address this global public health emergency with our advanced adjuvant technology."
After announcing the partnership, this biotech stock jumped 10%.
Quidel Corporation (Nasdaq: QDEL)
52-week high: $100.42 
52-week low: $52.49 
Current price: $95.13
Quidel Corporation manufactures diagnostic healthcare products. Founded in 1979, this California-based company sells its products worldwide. It expanded over the years through internal development and acquisitions to increase research and development. Quidel developed the first FDA-approved handheld molecular device.
Now the FDA has given expanded emergency use authorization for Quidel's coronavirus diagnosis. It will enable the company to test three different products. One of which has already been sent out.
President and CEO Douglas Bryant said:
"Emergency Use Authorization allows Quidel to join the global fight against the COVID-19 outbreak by providing healthcare workers in highly complex laboratories with a fast, accurate tool to diagnose patients infected with the novel coronavirus… We are proud to have quickly developed this assay in mere weeks, and to have manufactured kits, several of which are in transit to customers."
If Quidel can ramp up production and deliver its product quickly and on a global scale, investors could see Quidel stock continue to rise. This biotech stock could potentially reach a new 52-week high.
If you're looking for investment opportunities, Investment U is the place to be. Sign up for our free e-letter below to receive the latest tips and trends researched by our experts for you. There's something for everyone, whether you're a beginner or experienced investor. 
As the coronavirus situation changes, these stocks will change too. Someone will develop a global vaccine, and it could be more than one company. The future of medicine is coming, and these biotech stocks are leading the way.
*** All current stock prices as of the morning of March 27, 2020
Read Next: All About Tech Stocks
---
Amber Deter has researched and written about initial public offerings (IPOs) over the last few years. After starting her college career studying accounting and business, Amber decided to focus on her love of writing. Now she's able to bring that experience to Investment U readers by providing in-depth research on IPO and investing opportunities.