By this point, pretty much everyone is familiar with the classic go-to technology stocks. These stocks include Meta (Nasdaq: FB), Amazon (Nasdaq: AMZN), Apple (Nasdaq: AAPL), Netflix (Nasdaq: NFLX) and Google (Nasdaq: GOOGL). They are also referred to as FAANG (although we need a new nickname after Facebook's rebrand to Meta). Generally, Microsoft is also thrown in with these companies as well. These are all definitely great companies as well as some of the best tech stocks to buy out there. However, the last thing that you need is another article on why Amazon is a great stock.
Instead, I've opted to write about the next five best tech stocks after the FAANG stocks. These companies are a little lesser-known but still have incredible potential. Many of these companies have only been public for a few years. Others are working tirelessly to redefine entire industries. Either way, I consider the following five stocks to be some of the best tech stocks to buy.
Let's take a closer look at which companies made the list.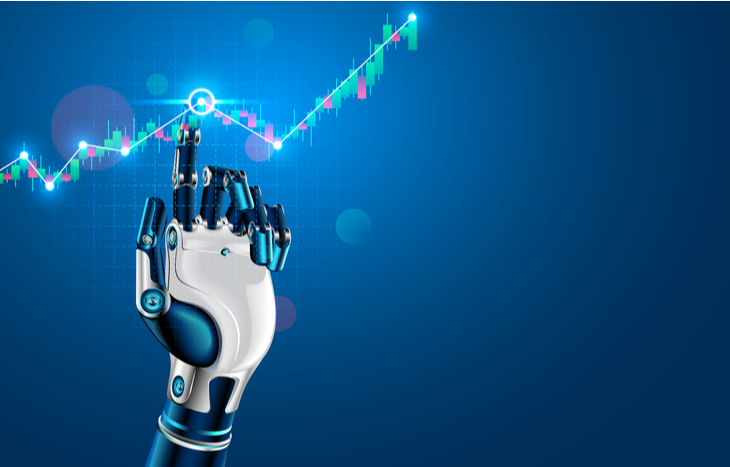 Best Tech Stocks for the 2020s
As I mentioned, companies like Apple and Amazon completely dominated the 2000s and 2010s. From 2000 to 2020, Apple's stock grew in value by about 16,000%. Apple is definitely still a great stock to own. However, is it really likely that Apple will grow by another 16,000% from 2020 to 2040? Probably not. Instead, I've done my best to identify five newer companies that do have this potential.
Additionally, the world of technology changes incredibly rapidly. For example, in 2000 there were 15 companies considered to be the biggest in the Nasdaq index. Today, only four of these companies are still in the top 15 (Microsoft, Intel, Cisco and Qualcomm). Each year, new companies are launched that instantly put entire industries on Life Alert. When selecting the tech stocks below, I didn't just pick companies that are performing the best this year. Instead, I tried to identify companies that will thrive over the next decade-plus.
With that said, let's examine some of the best tech stocks for the 2020s.
Best Tech Stock For…
E-commerce: Shopify (NYSE: SHOP)
*I own a small position in $SHOP
Shopify is a software-as-a-service company that helps people create online stores. Its platform basically makes it incredibly simple to launch an e-commerce site. In fact, there are several major brands that use Shopify that you have probably visited before. A few examples are Kylie Cosmetics, Gymshark and Allbirds. As of 2021, an estimated 1.58 million websites use Shopify.
Shopify is still riding the e-commerce boom by helping brands bolster their online presence. However, it's also taking advantage of another up-and-coming boom. This is a boom of entrepreneurship. Right now, many younger generations are graduating with 5 figures' worth of student loan debt. Additionally, the rising cost of living is rising at a rapid pace throughout the country.
Due to this, younger generations have to be more creative in order to make ends meet. To do that, they are turning to entrepreneurship now more than ever. Shopify is there to make it easy for them to get started with no coding knowledge necessary.
In 2020, Shopify pulled in $2.93 billion in annual revenue. This was up 85% from $1.58 billion in 2019. Shopify also posted an annual net income of $319.51 million. This was up 355.93% from -124.84 million in 2019.
Shopify's stock is up 49% so far in 2021 and up 3,600% over the past five years.
Travel: Airbnb (Nasdaq: ABNB)
*I own a small position in $ABNB
Airbnb is one of the few tech stocks whose company name is slowly becoming a verb. When booking a trip, it's common to ask a question like "Should we just Airbnb it?."
One shocking stat about Airbnb is that 91% of all its web traffic is organic. This means that consumers are going out of their way to manually search for Airbnb, as opposed to clicking on ads or referrals. Due to this, it's safe to assume that Airbnb is quickly becoming the go-to company when booking a vacation. Due to the pandemic, Airbnb definitely had a very tough 2020. However, this company is very close to redefining the way that people travel. If it can do that then it will undoubtedly be one of the best tech stocks to buy for the 2020s.
In 2020, Airbnb pulled in $3.38 billion in annual revenue. This was down 29.7% from $4.81 billion in 2019. Airbnb also posted an annual net loss of $4.58 billion.
Airbnb's stock is up 43% since it went public in early 2021.
Streaming: Roku (Nasdaq: ROKU)
Roku is most well-known for those little dongles that plug into the back of your TV. With a Roku, you can get easy access to virtually every streaming platform you want. Right now, many investors are focused on the streaming wars. Companies like Netflix, Disney, and HBO Max are all fighting to release the best content. While this war goes on, Roku is quietly working on the back end to offer all of these services to consumers. Just like selling bullets to both armies, Roku will profit regardless of who wins the war.
What's exciting about Roku is that there could potentially be a major shift in advertising spending in the coming years. Right now, many companies still spend heavily on TV ads. However, if streaming continues to dominate then companies will most likely reallocate their ad spending. If this happens then Roku is in a great position to absorb that new ad spend.
In 2020, Roku pulled in $1.78 billion in annual revenue. This was up 57.53% from $1.13 billion in 2019. Shopify also posted an annual net loss of $17.51 million. This was up 70.79% from -59.94 million in 2019.
Roku's stock is down 22% so far in 2021 and up 823% over the past five years.
Entertainment: Spotify (NYSE: SPOT)
I'm a little surprised at myself for including a music company as one of the best tech stocks to buy. In general, I feel as though the music industry shifts incredibly rapidly. In my lifetime, the preferred method of listening to music has shifted maybe 2-3 times. Due to this, I feel that companies can rise and fall in a matter of years. However, Spotify seems to have staying power so far.
Spotify offers a solution to listening to music that is by far the best option. Not is streaming incredibly easy but it's super affordable. If you pay for the prime version, Spotify lets you listen to any song you want for just $9.99/month. Spotify is also expanding rapidly to become one of the largest sources of podcasts and news shows.
Except for Apple music, there is no obvious better alternative to Spotify in terms of listening to music. This makes Spotify a great tech stock to buy for the coming years.
In 2020, Spotify pulled in $7.88 billion in annual revenue. This was up 16.5% from $6.76 billion in 2019. Spotify also posted an annual net loss of $581 million. This was down 212% from a loss of $186 million in 2019.
Spotify's stock is down 12% so far in 2021 and up 83% since it went public in 2018.
Best Tech Stock Overall: Docusign (Nasdaq: DOCU)
Docusign is another great tech stock to buy that doesn't get the most media coverage. This is mainly because there are tons of sexy stocks out there. Tesla with its self-driving cars? That's sexy. Facebook (Meta) with its recent rebrand to go all-in on the metaverse? That's tons of fun to talk about. On the other hand, Docusign allows organizations to manage electronic agreements. I don't think I could draft a more boring description if I tried.
Luckily for Docusign, boring doesn't mean useless. In fact, you could argue that just about every company in the world could use Docusign's service. Docusign essentially makes it incredibly easy for companies to manage files and electronic agreements. For large companies like Walmart or Amazon, managing documents is a nightmare. These companies have literally millions of documents to keep track of. At this volume, keeping things in filing cabinets or an Excel spreadsheet just isn't feasible. Don't be surprised if Docusign remains a top tech stock to buy for the next 5-10 years.
In 2020, Docusign pulled in $973.97 million in annual revenue. This was up 38.95% from $700.97 million in 2019. Docusign also posted an annual net loss of $208.36 million. This was up 51% from a loss of $426.46 million in 2019.
Docusign's stock is up 20% so far in 2021 and up 572% over the past 5 years.
There's always an investment opportunity to consider for your portfolio. To stay up-to-date on trending stocks, sign up for the Investment U e-letter below. It's filled with market tips, insights and more!
I hope that you've found this article valuable when it comes to learning a few of the best tech stocks to buy. As usual, all investment decisions should be based on your own due diligence and risk tolerance.
---
A University of Miami grad, Teddy studied marketing and finance while also playing four years on the football team. He's always had a passion for business and used his experience from a few personal projects to become one of the top-rated business writers on Fiverr.com. When he's not hammering words onto paper, you can find him hammering notes on the piano or traveling to some place random.