With the $425 billion space race heating up, space logistics leader D-Orbit is going public via SPAC merger with Breeze Holdings Acquisition Corp. (Nasdaq: BREZ). Following the merge, BREZ stock will trade under the ticker DOBT.
BREZ shareholders recently voted to extend the date by which the merger must happen to September 26, 2022. That said, the deal will supply D-Orbit with the funds to accelerate growth.
The company is having a successful year so far, with two launches in 2022 and another four scheduled for the second half of the year. However, unlike other space leaders, D-Orbit has a unique business model without relying on exclusive launches or high-paying customers.
Instead, the company focuses on a much broader market in launching satellites and, eventually, servicing them. Keep reading to learn more about D-Orbit and what to expect from BREZ stock.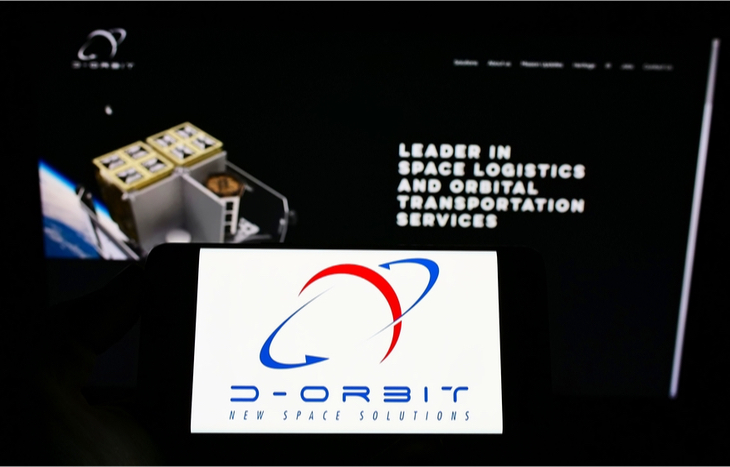 What Does D-Orbit Do?
D-Orbit is an Italy-based satellite launch company. Started in 2011, the company plans to play a vital role in the growing space economy.
Rather than waiting for an exclusive launch, which can significantly delay missions, D-Orbit has a unique solution. The company's ION Satellite Carrier fits multiple cargo loads while launching them directly into their target orbit.
Until now, launches could take 6 to 10 months for the satellites to work properly. With D-Obit's carrier, payloads can work in as little as a few weeks.
According to D-Orbit's estimates, customers can save…
Up to 40% lower costs
Up to 85% reduction in time to revenue.
But this is only the start of what the company plans to accomplish. For one thing, the ION Carrier is capable of multiple tasks. With this in mind, its main goal is to deploy the satellite. Then, the ION provides advanced services such as satellite for rent and cloud computing equipment.
Furthermore, D-Orbit plans to expand the ION's in-orbit service and space junk removal abilities.
So far, the company is partnering with top customers such as Lockheed Martin (NYSE: LMT). On top of this, D-Orbit has around $20 million in backlog with $1.1 billion in total pipeline value.
The Case for Buying BREZ Stock
Of course, with the space economy expecting to swell to over $1.4 trillion by 2030, there will be room for explosive growth. More important, the satellite launch rate expects to accelerate in the coming years. New tech is pushing for more connectivity. For example:
Self-Driving Vehicles
Defense Solutions
Internet of Things (IoT).
According to recent information, the satellite launch market nearly tripled in 2020 compared to 2019. Management expects over 65,000 to be launched over the next ten years.
D-Orbit has the first-mover advantage with over 70 payloads in space today for paying customers. As I have noted, the company has four missions later this year and is on track for another 13 in 2023.
Researchers at Morgan Stanley are also estimating the global space market can reach $1 trillion with increasing private and public interest. Furthermore, the team considers reusable rockets an "elevator to low Earth orbit." In other words, like skyscrapers require scaffolding equipment, building in space will require certain access.
If D-Orbit can fend off the competition, it has a significant market opportunity. And with plans to service and potentially recycle in-orbit satellites, it opens a massive market.
The Case for Selling BREZ Stock
Even though this sounds great, the company will have a few significant hurdles to clear first. For one thing, the SPAC market is in shambles right now. For instance, the Defiance Next Gen SPAC ETF (NYSE: SPAK) is down over 30% YTD.
On top of this, Goldman Sachs (NYSE: GS) is dialing back its SPAC business due to the "changed regulatory environment." In other words, the SEC proposed new rules that apply to the SPAC market, making them more similar to a traditional IPO.
The new rules require new info from sponsors and sources of dilution, among others. Consequently, it will leave SPACs more vulnerable to investor lawsuits.
However, the rule only applies to businesses making absurd forecasts and fooling investors into buying. So, as long as D-Orbit is upfront to shareholders, there should be no problems.
Not to mention regulation in space. At this time, space law consists of The Outer Space Treaty, a set of basic principles for what can and cannot be done in space. The treaty covers topics such as states being responsible for damage caused by their objects and no weapons of mass destruction. But if space gets crowded and starts interfering with other missions, will we see more regulation?
Another key thing to consider is competition. Although D-Orbit has a lead, several companies are fighting for a spot in the space race. For example, Richard Branson's Virgin Orbit (Nasdaq: VORB) and Rocket Lab (Nasdaq: RKLB) are both upcoming launch companies.
Is BREZ Stock a Buy or Sell
For investors looking to take on more risk, buying BREZ stock before the merger may be for you. If the company can maintain its position while adding new services, BREZ shares will be in high demand.
At the same time, with the SPAC market falling apart and growth stocks selling off, you may want to wait for a better time to buy. With this in mind, many private investors are looking for an exit as public markets continue selling off.
At least if you wait until after the merger, you will have a better feel of where investors stand. On top of this, you may be able to get in for a lower price by waiting.
Lastly, with the federal reserve set on cooling inflation, more rate hikes are expected this year. Fed Chair, Jerome Powell, says the fed will not hesitate to bring down inflation, and getting there could be painful. Given that, it may be best to wait until the storm passes and reassess after the merger happens.
---