Crypto
BTC Price Prediction: Bitcoin's Unbelievable Forecast for 2032
The BTC price prediction for the next decade is staggering. In fact, most analysts believe the poster child of the cryptocurrency market is set to take off even further. Bitcoin is down more than 50% in the past year due to the market downturn, regulations and crypto uncertainty. However, experts are still riding high on Bitcoin. Let's take a further look at the BTC price prediction and what this could mean for investors.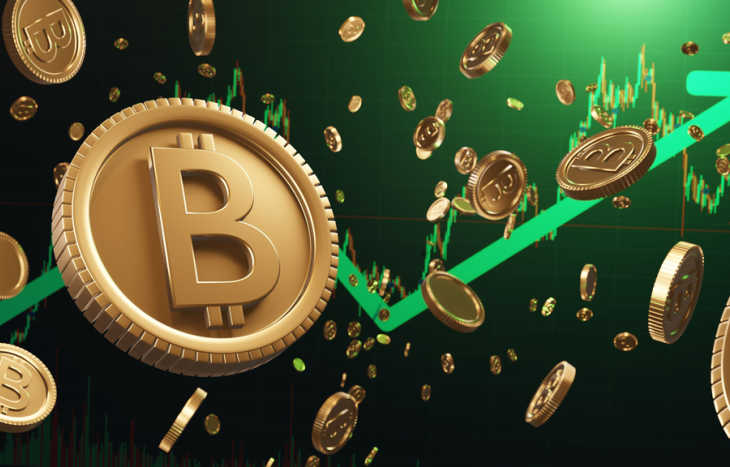 BTC Price Prediction 2022-2032
Bitcoin truly rose to prominence in 2020 before taking off in 2021. Specifically, it hit an all-time high of $68,990.90 in November of 2021. But it has come back down to Earth in 2022, much like the rest of the market. It's trading around $20,000 at the moment and is facing extreme levels of volatility.
Bitcoin launched in 2009 and its price climbed more than 9,000,000% over the next 11 years! And this is despite the crypto winter in 2018 when the entire market took a major hit. It rose to historic levels soon after, but now it's down again due to what experts believe to be the global climate. Recession fears are everywhere, inflation is soaring and spending is down. Moreover, this isn't just affecting cryptocurrencies. The traditional stock market is in a downturn as well.
Yet, the BTC price prediction remains strong moving forward. And it really isn't that hard to understand why. Bitcoin is a household name. It's the largest cryptocurrency in the world by a huge margin. And it's proven to recover better than any digital currency on the market.
Bitcoin has staying power and a lower barrier to entry right now. Furthermore, the crypto boom is still alive and well due to a surge of new, young and energetic investors. As a result, most analysts consider Bitcoin to be a home run investment over the next decade.
The current BTC price prediction has Bitcoin hovering around $200K by 2027. By 2030, the average projection is sitting at half a million dollars! And by 2032, it could hit $800K or more. These are lofty expectations, but major players such as Changelly are sticking to these forecasts.
Long-Term Investing in Bitcoin
Bitcoin isn't going anywhere. And its projections are better than almost any other investment in the world. However, you must take the BTC price prediction with a grain of salt, so to speak. It's clear that Bitcoin has massive long-term value. But will it really hit $1 million in the next decade? I highly doubt it. And that's not a bad thing.
The likelihood that Bitcoin hits $1 million by 2032 is quite low. But it's looking like major growth is on the way nonetheless. Coming close to $500K would bring in massive, life-changing gains for current investors who hold on for the long-term. And while the price is down to $20,000, it may be worth making an investment. As you can see, the experts are very optimistic about Bitcoin's future. And these are people who spend all day analyzing Bitcoin's price fluctuations, history, news cycles and everything in-between.
Investing in Cryptocurrencies
The cryptocurrency market comes with higher risks than traditional stocks. Therefore, it's important to do your due diligence before making any investment decisions. But this doesn't mean you should cast aside cryptocurrencies altogether. With higher risks comes higher rewards. And many Americans have made millions of dollars investing in cryptocurrencies.
To learn more about the current market and potential investment opportunities, sign up for one of the best investment newsletters. There are various e-letters that provide expert analysis, trends and chart breakdowns for absolutely FREE. This research may help you enhance your portfolio when it needs it most. And you don't want to miss out on the next big investment that takes off.
It's clear the BTC price prediction has long-term investors licking their chops and dreaming of riches. Nevertheless, keep a close watch on Bitcoin and determine if it's the right fit for your investment portfolio.
---