Casino stocks are contagious amongst investors for many reasons. Gambling is as good a business model as you can find right? In fact, the house always wins.
These businesses have strong earnings growth in most cases. Moreover, most of these stocks pay dividends to shareholders.
Read more below to learn about the benefits and drawbacks of investing in gambling companies. You will also find three of the best stocks in the industry, as well as one to keep a close watch on going forward.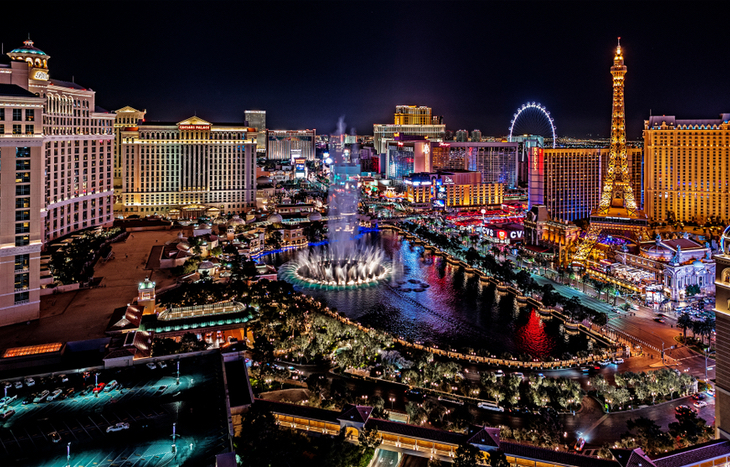 Pros and Cons of Casino Stocks
Why is the casino industry such a popular investment? For starters, the economics are attractive and draw in investors.
When the market is booming, so is Las Vegas. The tables are full of people ready to gamble their riches. This is why casino stocks rely so heavily on a strong economy. Yet, the market is as volatile as ever and casino drawbacks are a major cause for concern.
The casino industry may seem bulletproof, but that isn't the case. As consumers cut back spending, casinos begin to suffer. There is a fair amount of risk and vulnerability.
This is most noticeable during a recession. When the economy begins to falter, consumers are less likely to open their wallets and place bets.
A prime example is the coronavirus pandemic. There are lockdowns and shelter-in-place orders across the country. Therefore, casinos are practically shutdown everywhere or running at a much smaller capacity. Earnings will suffer because of this and the stock market is already responding.
However, many of the gambling companies in the U.S. rely on business in China. Specifically, Macau is the world's largest gaming market. It's regularly referred to as the "Las Vegas of China."
During the pandemic, gambling in China has taken a massive hit. Monthly gross revenue was down 96.8% in April alone.
But, China has started recovering from the coronavirus after the original devastation. This is shining light on casino stocks once again. Look out for these gambling businesses below over the next few months.
MGM Resorts International
MGM Resorts International (NYSE: MGM) has a unique business model. Unlike its competitors, most of its revenue is through the domestic market. Only 19% of MGM's revenue comes from China.
Now, this may be a problem during the pandemic. While China is reopening, the United States is moving at a much slower pace. The outbreak is greatest in America, which isn't a good sign for MGM.
MGM stock is currently trading at $17.65 a share. Before the coronavirus hit, it was as high as $34.64.
Wynn Resorts, Limited
Wynn Resorts (Nasdaq: WYNN) develops and operates high-end hotels and casinos. The majority of its revenue comes from Wynn Macau and the Wynn Palace in Macau.
Its recent first quarter numbers are a direct result of the coronavirus. Revenue declined more than 42% and the company lost $3.54 per share.
As of right now, Wynn is trading at $84.89. But, it was as high as $153.41 this past January. As far as casino stocks go, this is one to keep a close eye on as pandemic fears begin to diminish.
Las Vegas Sands
Las Vegas Sands (NYSE: LVS) is known for The Venetian and The Palazzo in Las Vegas. However, it also owns six casinos in Macau and many other hotel properties in China.
Its revenue spilt is quite balanced between the domestic market and China. In addition, it's the leading developer in the race for gambling in Japan.
The Japanese government legalized casino gambling three years ago. As a result, Las Vegas Sands announced its intention to open resorts in Tokyo and Yokohama.
These new developments may lead to a resurgence after the pandemic passes. LVS stock price is just above $50 a share, but was as high as 74.29 before the crisis.
Penn National Gaming
Penn National Gaming (NYSE: PENN) isn't your classic casino developer such as the companies above. Overall, it's one of the most unique casino stocks available today.
Yes, Penn does own and operate casinos across the United States. However, it also runs horse racing tracks and purchased a 36% stake in Barstool Sports for $163 million.
Why is this important? Well, Penn now has leverage when the economy is struggling. Barstool Sports is one of the largest sports media outlets in the world today. It's quickly rising in popularity and regularly generates gambling content.
Penn National Gaming now has access to Barstool's entire fanbase and support network. Furthermore, the Barstool deal gives Penn the option to increase its stake up to full ownership within the next three years.
Penn stock was below $5.00 a share in the middle of March. Its regaining momentum and currently sits just below $30 a share in May.
Tips and Trends for Casino Stocks
Are you looking to expand your portfolio? Is the current market volatility presenting unforeseen problems for your investments? If so, sign up for the Investment U e-letter below.
Our team of experts have years of experience in the stock market. Their daily insights are invaluable in helping you make the most of your investments.
Americans are resilient and the economy will soon return with a vengeance. This alone is a great reason to keep a close watch on casino stocks over the next few months.
---
Corey Mann is the Content Manager of Investment U. He has more than 10 years of experience as a journalist and content creator. Since 2012, Corey's work has been featured in major publications such as The Virginian-Pilot, The Washington Post, CNN, MSNBC and more. When Corey isn't focusing on Investment U, he enjoys traveling with his wife, going to Yankees games and spending time with his family.