Cheap marijuana stocks are easy to come by. And that's especially true for those looking for a pure marijuana play. But not all of them will live to turn a profit.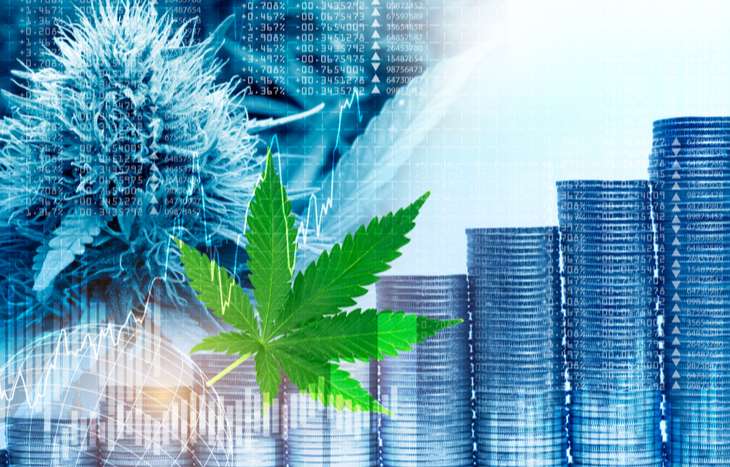 Then there are the companies dabbling in cannabis. For instance, there's Hawthorne Gardening Company. It is a subsidiary of Scotts Miracle-Gro (NYSE: SMG) dedicated to cannabis growers. The company has more than 40 years of experience in the businesses. And today, this industry leader is blazing new trails in research and development. It provides services for individual and commercial ventures.
Hawthorn has already proven to be an invaluable partner for growing operations. And this area of Scotts business is likely to continue growing. That being said, Hawthorne declined in Q1 2022. But this is inline with the choppy conditions Scotts CEO Jim Hagedorn predicted. The subsidiary was also hampered by supply chain disruptions a temporary decline in commercial cultivation activity. But that's unlikely to remain the case in perpetuity.
Winter isn't normally a time when parent company Scotts turns a profit. In fact, last year was the first time the gardening company turned a first quarter profit. So a slight downturn from the previous year isn't a big deal. Potential future growth trajectory paired with a modest 1% dividend yield makes for a compelling argument to invest in Scotts.
The only problem here is that it's certainly not cheap. Same goes for other periphery players. Molson Coors (NYSE: TAP) has partnered with Hexo (NYSE: HEXO) to develop cannabis-infused beverages. And Constellation Brands (NYSE: STZ) has made an equity investment in one of the largest marijuana stocks in the world, Canopy Growth (Nasdaq: CGC). I could make a compelling argument to invest in these mainly booze-selling businesses, but…
Scotts, Molson and Constellation don't really qualify as cheap marijuana stocks. And more importantly, they don't have the earnings growth potential of pure-play marijuana stocks. Cannabis sales are growing quickly. And while parent companies invested in the space are poised to benefit, it's the companies that are on the front lines that have the most to gain.
Four Cheap Marijuana Stocks Leading the Way

Cronos Group (Nasdaq: CRON)
OrganiGram Holdings (Nasdaq: OGI)
Aurora Cannabis (NYSE: ACB)
Tilray (Nasdaq: TLRY)
Cronos Group
This Canadian-based production and distribution outfit recently entered the Israeli medical marijuana market. The company's "PEACE NATURALS" can already be found in pharmacies throughout Israel. And on top of this expansion, Cronos had already established partnerships and production and distribution networks across five continents. All of this growth has been paying off too. Consolidated net revenue increased 59% last year. This makes Cronos one of the few undervalued, cheap marijuana stocks still worthy of investment.
OrganiGram Holdings
When Canada legalized recreational marijuana, OrganiGram was ready and came out of the gate hot. Since then, its revenue growth has been sluggish as it has reinvested in itself. But forecasters believe the company is about to turn the corner. It is one of the few companies with licenses to distribute cannabis in all 10 Canadian provinces. And if its investments in more efficient production capabilities pay off, access to all of those areas could have a huge impact on future revenue growth.
OrganiGram's scalability makes it a value stock with potential for future volatility. But despite probable short-term ups and downs, this company remains one of the more promising cheap marijuana stocks.
Aurora Cannabis
Aurora had a bad year in 2020. And the couple of years before 2020 featured major ups and downs. Nonetheless, Aurora is still one of the most recognizable names in this budding industry. And that can go a long way.
Many of its competitors are ramping up production of high-margin marijuana derivatives like beverages, edibles and concentrates. Meanwhile, Aurora is taking things "back to basics" and focusing on the already profitable areas of its business. As such, Aurora recently signed an agreement with Great Northern Distributors.
The company also agreed to a $125 million bought-deal offering, which it sounds like will be used to reduce debt. On top of that, Aurora just inked a five-year supply deal with MedReleaf Australia. Aurora's trip back to the to where it once was in terms of valuation won't be a quick one. But that's what makes it one of the most interesting cheap marijuana stocks today.
Tilray 
When Tilray and Aphria merged it created a one-two punch of a pot powerhouse.  The all-stock deal that combined two of the biggest names in the marijuana space created the largest (legal) cannabis company in the world. Last year, net revenue increased 27% to $513 million compared to prior year. Furthermore, cannabis revenue grew 55% in Q4 of 2021. It holds the No. 1 spot for market share in Canada.
That puts the combined company ahead of the biggest competition, including Curaleaf Holdings (OTC: CURLF) and Canopy Growth.
The Bottom Line on Cheap Marijuana Stocks
The "Green Wave" of legalization (or at least decriminalization) is continuing. Last year, Arizona, Montana and New Jersey passed legislation to legalize recreation marijuana. And there's an ever-increasing likelihood that marijuana could be decriminalized at the federal level – and thus made legal in most states.
If that occurs, the flood gates will open and Canadian pot producers like Tilray, Aurora, OrganiGram, Neptune and Cronos could suddenly have the ability to sell directly to U.S. consumers. If and when that happens, investors can expect to see skyrocketing revenue from north-of-the-border producers that have had years to prepare. In other words, these cheap marijuana stocks aren't likely to stay cheap forever.
---
Matthew Makowski is a senior research analyst and writer at Investment U. He has been studying and writing about the markets for 20 years. Equally comfortable identifying value stocks as he is discounts in the crypto markets, Matthew began mining Bitcoin in 2011 and has since honed his focus on the cryptocurrency markets as a whole. He is a graduate of Rutgers University and lives in Colorado with his dogs Dorito and Pretzel.