Looking for cheap stocks to buy? Check out my list of four interesting companies. Their share prices have recently fallen, making them more affordable for investors.
Penny stocks are usually great for returns. But, they carry risk. You may be looking for something with the potential of penny stocks. But you want the staying power of larger companies? Cheap stocks are a terrific way to go.
They can be a wonderful way to invest in companies with a lot of upside potential. Many times, these stocks are cheap for a reason. Maybe the company is in a turnaround situation or has been through some tough times recently. But, do your homework and pick a great cheap stock to buy. You could see significant gains in your investment.
There are a few things to look for when picking cheap stocks to buy. First, you want to make sure that the company has sound financials. This means that they have a strong balance sheet and are generating positive cash flow. Second, you want to look for companies with a solid management team in place. This team should have a proven track record of growing the business. And creating shareholder value. Finally, you want to look for companies with a competitive advantage. This could be a unique product or service offering, a strong brand, or some other barrier to entry. One that gives them an edge over their competitors.
If you can find cheap stocks to buy that meet all these criteria? You could see some big gains in your investment portfolio. So, do your research and check out these cheap stocks to buy today! Below are four companies that are likely to bring a good ROI to your portfolio.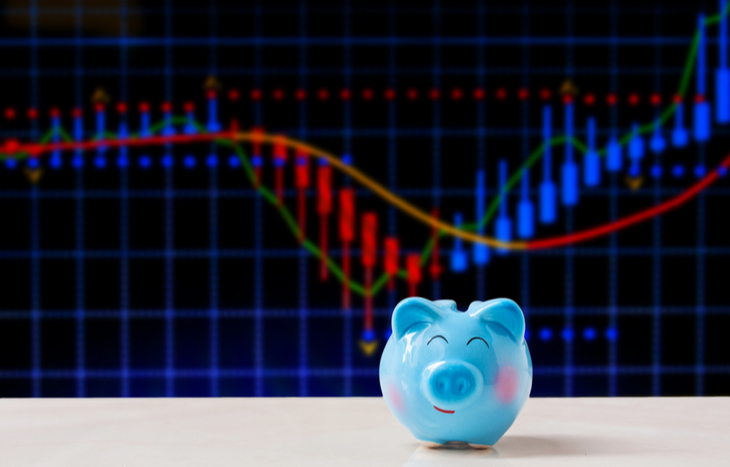 Cheap Stocks to Buy Today
No. 4 Assertio Holdings, Inc. (Nasdaq: ASRT)
Assertio Holdings, Inc. is a cheap stock to buy today for several reasons. First, the company has a strong financial position with minimal debt and plenty of cash on hand. Second, Assertio has a proven track record. Because they keep generating significant shareholder value through its disciplined acquisition strategy. Finally, the shares are attractively valued at 8x forward earnings. This provides some downside protection while still offering upside potential.
The management team at Assertio focuses on creating shareholder value. And they do this through a disciplined and opportunistic acquisition strategy. In the last two years, the company has made several smart acquisitions. And these have significantly strengthened its position in the specialty pharmaceuticals market. The most recent acquisition was of Otrexup, a drug device combo.
So, it's clear Assertio has a strong financial position. And a proven track record of creating shareholder value. And that makes Assertio Holdings a cheap stock to buy today.
No. 3 Arcos Dorados Holdings, Inc. (NYSE: ARCO)
Arcos Dorados Holdings Inc. is the world's largest McDonald's franchisee. Especially in terms of system-wide sales and number of restaurants. They operate over 2,200 outlets across Latin America and the Caribbean.
The company was founded in 2007 and headquarters in Buenos Aires, Argentina. This cheap stock to buy went public on the New York Stock Exchange in April 2011.
Arcos Dorados is a young company. And stock reflects that. It hasn't done well since listing on the stock exchange. But, they have benefited from sturdy growth. Both in same-store sales and new restaurant openings across Latin America. Also, the company has aggressively expanded its breakfast business. Which now accounts for at least 20% of total sales.
Looking ahead, they should continue to enjoy McDonald's expansion into emerging markets. Analysts expect the company to post earnings growth of around 27% per year over the next five years.
With a market cap of $1.5 billion, Arcos Dorados is still a relatively small company. But with its robust growth prospects, it could be a big winner for investors in the years ahead.
No. 2 Target Corporation (NYSE: TGT)
Target Corporation is an American retailing company headquartered in Minneapolis, Minnesota. It is the second-largest discount retailer in the United States. Walmart is the first. Target Corp offers products and services at around 1,800 locations in the United States.
Their stock is cheap right now because the company is amid a turnaround. They're closing stores, selling off its credit card business, and cutting costs. All these actions are aimed at getting the company back on track after a few tough years.
Investors who buy their stock today will buy into a company that's cheap with a lot of upside potential. This cheap stock to buy is still a strong brand with loyal customers. The company also has a lot of cash on hand to invest in its turnaround. Despite Target's recent struggles, the company is on the right track. And they offer investors a great cheap stock to buy.
No. 1 Banco Santander Brasil SA (NYSE: BSBR)
Banco Santander Brasil SA is a Brazilian bank that headquarters in Sao Paulo. The bank founded in 1982. And today it has over 4,000 branches across Brazil. They're a subsidiary of the Spanish bank Santander Group.
The shares are cheap right now. And that's because the Brazilian economy has been struggling in recent years. Inflation has been high and economic growth has been slow. These challenges have led to a decline in earnings.
Despite these challenges, Banco Santander Brasil is a cheap stock to buy with upside potential. The Brazilian economy will eventually recover and when it does, Banco will benefit. The shares are also cheap on a valuation basis.
Investors looking for cheap stocks to buy today should consider Banco Santander Brasil. They might be glad they did.
Final Thoughts on Cheap Stocks to Buy Today
Cheap stocks to buy can be found in a variety of industries and regions around the world. When looking for cheap stocks to buy, it's important to consider a company's business model. Plus, their competitive advantages, financial strength, and valuation. Cheap stocks that have these characteristics are more likely to outperform the market. Especially over the long term.
Assertio Holdings, Arcos Dorados, Target, and Banco Santander all meet these criteria. They are cheap stocks to buy with strong businesses, competitive advantages, and solid financials. They also trade at cheap valuations relative to their long-term growth potential. I believe these companies offer investors a great way to profit from the global economy.
---