Pharma penny stocks can be a great way to get exposure to the pharmaceutical industry. And, all without having to invest a lot of money. However, it's important to remember this: penny stocks tend to be more volatile than other stocks. And this makes them more difficult to trade.
But, if you're looking for pharma penny stocks to buy, then you're in luck. The pharmaceutical industry has taken off in recent years. In addition, the pandemic has only increased demand for new drugs and treatments.
The global pharmaceutical market will likely reach $1.6 trillion by 2023, which puts growth at a CAGR of 3%-6%. That's thanks to several factors, including an aging population, rising incomes and increasing access to healthcare.
And yes, there are many large pharmaceutical companies out there. But, there are also plenty of small-cap stocks that could offer huge upside potential. Below are a few pharma penny stocks to buy.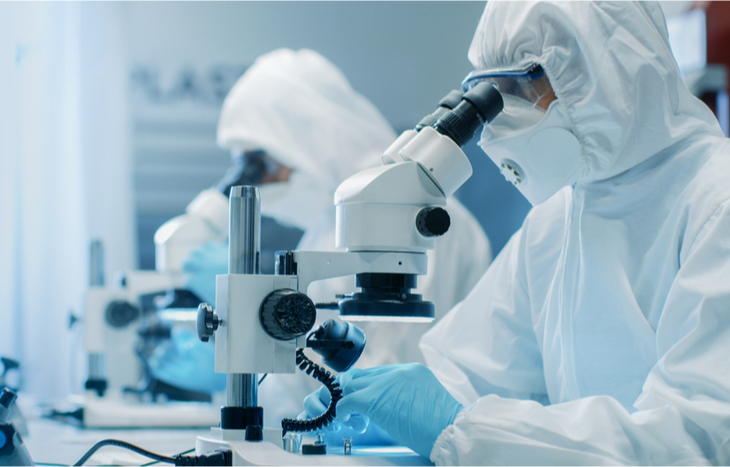 Best Pharma Penny Stocks to Buy
No. 4 Diffusion Pharmaceuticals Inc. (Nasdaq: DFFN)
Diffusion Pharmaceuticals Inc. is a clinical-stage biopharmaceutical company. And they create drugs that improve blood flow. But they also help with important things, including treating brain cancer, solid tumors and even strokes. The company was founded in 2001 and headquarters are located in Charlottesville, VA.
The company's lead product candidate is TSC. TSC is in a Phase III clinical trial for the treatment of brain cancer. In addition, Diffusion has two other programs in clinical trials. One of those is an ovarian cancer program and the other is a gastric cancer program.
The company has been in the news recently for adding new employees. Which is a good sign for its future prospects. They've also been securing investment funds and running several trials for new drugs.
Penny stocks are often overlooked by investors. But they can be a great way to make money if you know how to pick them. One of the key things to look for in a penny stock is a company that is undervalued by the market. This is where Diffusion Pharmaceuticals comes in. For example, the stock is currently trading at a market cap of just $25 million, which is dirt cheap for a pharma company.
Investors should also look for companies that have strong fundamentals. This is another area where Diffusion Pharmaceuticals shines. The pharma penny stock has a strong balance sheet with no debt and plenty of cash. They also have a strong management team with a lot of experience in pharmaceuticals.
Overall, Diffusion Pharmaceuticals is a great pick for investors. The company is trading at a dirt cheap price, has strong fundamentals, and is making its own news. This makes Diffusion Pharmaceuticals a stock to watch in the coming months.
No. 3 Entera Bio Ltd. (Nasdaq: ENTX)
Entera Bio Ltd. is a clinical-stage biopharmaceutical company. They focus on the development and commercialization of therapeutics for the GI tract. Right now, they are also working on treatments for osteoporosis. The company was founded in 2009 and its headquarters is in Israel.
The company recently appointed a new Chief Financial Officer, which they announced in 2021. Plus, they have been strengthening their Board of Directors, and going to conferences. In conclusion, this pharma penny stock could be worth considering adding to your portfolio. Especially if you're interested in healthcare and biotech companies.
No. 2 Leap Therapeutics, Inc. (Nasdaq: LPTX)
Leap Therapeutics, Inc. is a clinical-stage biopharma company. And they're focused on developing cancer treatments. In particular, they develop aids for esophageal cancer. In addition to other solid tumors, and pancreatic cancer. Plus, non-Hodgkin's lymphoma and many other various cancers. This pharma penny stock has a drive to also develop and commercialize globally.
Leap Therapeutics has been in a rut for a while. But lately, it seems it's trying it's hardest to jump back up. And it's even spiked a few times recently.
The company has been very active about attending conferences. For example, they've attended five conferences within the first three months of 2022. If you're an investor, that's a great sign. It shows the company is growing and expanding.
No. 1 Kaliedo Biosciences Inc. (Nasdaq: KLDO)
With a market cap of over $8 million, this pharma penny stock has tons of room to grow. And recently, it's made some progress in finding ways to target certain cells. This company plans to use this tech to treat Crohn's disease and colitis.
Kaliedo Biosciences Inc. is a biotech company. And they focus on developing precision oncology medicines. In addition, its lead product candidate is for the treatment of advanced solid tumors. Including ovarian cancer and small cell lung cancer.
This is probably a good stock to keep your eye on. There aren't too many huge "buy" triggers for me on it, by this I mean earth-shaking breakthroughs. However, the future could bring great developments for Kaliedo.
Final Thoughts on Pharma Penny Stocks
These are all pharma penny stocks that have a lot of potential. Diffusion Pharmaceuticals is trading at an extremely low price. Plus, it has strong fundamentals, and is making its own news. Furthermore, this makes it a stock to watch in the coming months. Entera Bio has appointed a new CFO and has been strengthening their Board of Directors. Leap Therapeutics is active in attending conferences and is growing their company. And Kaliedo Biosciences is a biotech company with precision oncology medicines.
Plus, the healthcare industry is only growing. In addition, drugs continue to be in high demand. So, all these pharma penny stocks are worth considering for your portfolio.
---