Are you looking for investments with great potential rewards? Check out the cheap stocks below. On one hand, penny stocks are incredibly volatile. They can bring great reward, but also great risk.
Cheap stocks, on the other hand, can have a higher price tag than penny stocks. They tend to be less volatile, making them less risky.
I've compiled a list of cheap stocks for you to go through. I've also done a bit of due diligence on them, and that's below with each stock's explanation.
At the time of writing this, each of them is under $20. But by the time you read this, they may be up higher, which would be a great sign of the health of the stock!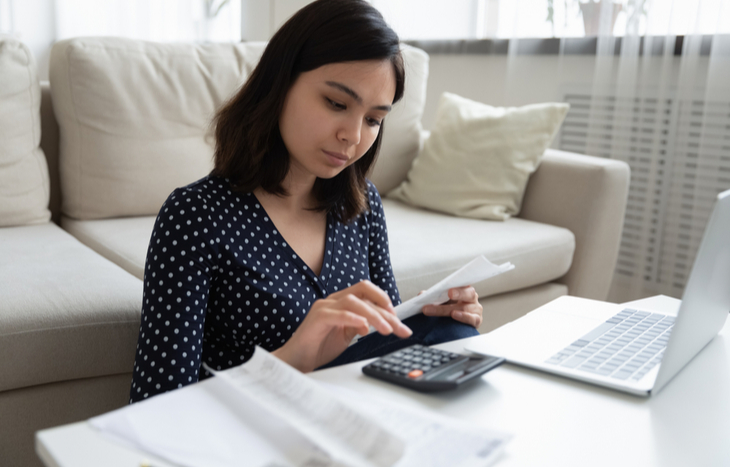 Best Cheap Stocks List
Ford (NYSE: F)
Banco Santander (NYSE: SAN)
Opendoor Technologies (Nasdaq: OPEN)
Energy Transfer LP (NYSE: ET)
AcuityAds Holdings (Nasdaq: ATY)
PG&E Corp (NYSE: PCG)
Transocean (NYSE: RIG)
Teva Pharmaceuticals Industries Ltd. (NYSE: TEVA)
Cheap Stocks to Buy Now
Ford
Ford has traded publicly for about half a century. In that time, it has rewarded its shareholders with dividends and big gains. Although, it's been a bumpy ride over the past two decades.
At the time of writing this, it's trading around $13 per share. But in 1999, it was up over $35. It plummeted over the years back down to about $1 in 2009. Then, it began to rise again. It has been correcting less dramatically, and was low in 2020.
Now, it's rising again, as the company continues to innovate. Ford has released a new hands-free highway driver. That may create interest and bring its stock up, also.
Ford might be one of the best cheap stocks to buy. This is because of its long history of quality products and customer satisfaction. It is a stable company with many followers and proof of success.
Banco Santander
Banco Santander is the 16th largest banking institution in the world. It's based out of Santander and Madrid in Spain. Banco does business in many nations, providing financial services.
It has a multi-decade history, and its stock hit an all-time high in 2008. It's risen a bit from a separate rise in 2020, and now it's headed for another correction.
Banco's revenue, net profit margin and net income are all up from last year. Net profit margin is up a nice, healthy 114% from last year. And net income is up 118%.
Analyst Johann Scholtz says the company's Latin American business is particularly impressive. It's a market leader in Brazil, Mexico and Chile.
Opendoor Technologies
Opendoor Technologies is an online company and a prime pick for this list of cheap stocks. It's headquartered in San Francisco and deals in real estate. Opendoor will make instant cash offers on homes through online processes. Then, it buys the houses and fixes them up. It relists the homes and sells them, making a profit.
This company has a market cap of over $10 billion, and it was founded in 2014. The company publicly listed in 2020, and it has already risen and had a correction. It hasn't fallen all the way back down to where it originally was, though. It fell to a price above its lowest low. And it is slowly rising again.
Energy Transfer LP Unit
Energy Transfer LP is a company that focuses on delivering energy. It pays attention to safety, protecting the environment, and helping the local communities. It provides natural gas, crude oil and other refined products. Plus, it provides storage and transportation.
It's one of America's largest and most diversified midstream energy companies.
This cheap stock saw a nice little peak in June of 2021, and revenue and net income are both up. The company's market cap comes in above $20 billion. And in June 2021, it reported revenues of $15 billion for the year.
AcuityAds Holdings
Since its listing in 2016, AcuityAds has given shareholders close to a 500% return. For most of the time between 2018-2020, stock was in a valley with prices staying around $0.60 to $1.30. The year of 2020 saw some nice growth, and the stock hit its peak in February of 2021.
Acuity Ads is headquartered in Toronto, Canada. It's an advertising company, and it specialize in automation.
AcuityAds revenue and net income are up from last year, too. As of June 2021, revenue is up 55%, and net income is up 310%. Even better, net profit margin is up by 236%.
PG&E Corp
PG&E Corp has headquarters in San Francisco, California. The full name is The Pacific Gas and Electric Company, which explains what the business does. It provides gas and energy and its website puts a focus on clean energy.
This stock is low right now and you can look in this stock's past. Every time PG&E stock gets this low, there is a quick correction upwards. Sometimes as much as 200% – 500%.
Its leadership looks more than capable. Its CEO and other leaders have years of experience in related fields. The CEO, Patricia Poppe, has many years of experience as CEO of another energy company.
Transocean
Transocean is the world's largest offshore drilling contractor. It's based in Vernier, Switzerland. It has offices in 20 countries, including the U.S., Malaysia and Brazil.
Its quarterly financials look good. Net profit margin is up over 70%. And net income is up over 79%.
As one of the best cheap stocks, its share price is low right now. After its all-time high in 2008 of $158.69, it came down to less than $1 in 2020. It had a nice bull run into 2021 and is now experiencing a correction. Now could be a great time to buy.
Teva Pharmaceuticals Industries Ltd.
Teva first listed stock in 1982. It started below $1 and jumping forward too 2015, it reached $70. That's a huge increase. Since 2015, it's come down significantly to around $9 a pop.
Net profit margin is up 46%, and net income is up 47% from last year. Its market cap is around $10 billion.
Zacks gives Teva an A for value, and a B for Value, Growth, and Momentum. Yahoo Finance says that Teva "seems to be undervalued on a fundamental basis." Buying this stock now, while it's still low, might give you incredible returns on your investment.
Cheap Stocks and More Investing Opportunities
Buying cheap stocks could be a much better investment of your money than buying any old penny stocks. They can lessen the risk you take on because of their price volatility.
Plus, it is much easier to do your due diligence. And many of these cheap companies have been around for decades. So, with these cheap stocks, it's much easier to do your homework and make sure the companies are legit.
If you're looking for even better investing opportunities, sign up for Liberty Through Wealth below. It's a free e-letter that's packed with tips and tricks. You'll hear directly from bestselling author and investment expert Alexander Green. He's also worked as an investment advisor, research analyst and portfolio manager on Wall Street for 16 years.
---
Vanessa Adelman graduated with an Interdisciplinary degree. She majored in Entrepreneurship, Painting, Music and Film. Shortly after, she received a copywriting mentorship with Mark Morgan Ford. Then, she earned her AWAI Verification. Now, Vanessa freelances in the financial direct response industry. She's been investing since 2016. In her free time, she enjoys books about money and wealth. She loves being with her boyfriend, hunting, fishing and going on outdoor adventures.