Mad Money host Jim Cramer can get a bad reputation for his stock picks. His "fiery" personality makes him the perfect target. Yet Jim also donated a record $579,148 to charity from his Charitable Trust returns last year. This CNBC Investing Club Review will help you determine if it's worth paying for his services.
Jim Cramer's Charitable Trust is a critical part of the CNBC Investing Club. He uses it to teach investors the basics of investing. For example, you can learn how to analyze and manage your investments.
At the same time, by Jim using his own money, investors learn what it takes to have "skin in the game." Or in other words, having money on the line allows him to show users what it takes to manage a portfolio in real-time.
Many people use Jim Cramer as a primary source of stock market information. But is it worth the cost of joining his club? Keep reading this CNBC Investing Club review and learn my honest opinion of the service.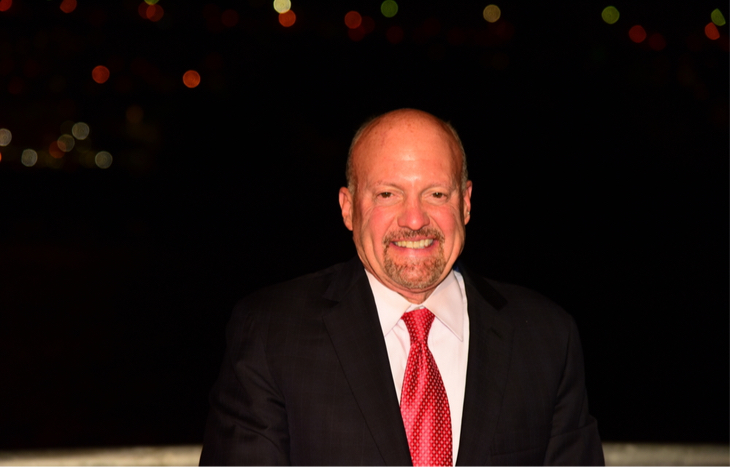 What is CNBC Investing Club?
The CNBC Investing Club is a service allowing members to follow Jim Cramers' Charitable Trust. By joining, users gain access to all Jim Cramer portfolio moves and analysis.
The idea behind the trust is to help investors make smarter decisions while building long-term wealth. With this in mind, Jim uses his own money to manage the portfolio, allowing him to "put his money where his mouth is."
Jim Cramer's portfolio reflects his recommendations instead of making blind calls with no skin in the game like many investment gurus.
Then, the portfolio's returns are donated to charity to avoid conflict of interest. Therefore, Jim does not benefit from any returns. But his funds are on the line with any losses. Finally, accountants will review the transactions to verify and confirm the donations each year.
Jim started his trust in 2005 with $3 million of his own capital. Since launching the Charitable Trust, Jim has donated over $3.8 million to charity.
Who is Jim Cramer and Why is He Running CNBC Investing Club?
At this point, you may be wondering who Jim Cramer is anyway. And why would I listen to him about managing my investments?
For one thing, Jim Cramer is a former hedge fund manager. After graduating from Harvard and passing the NYS Bar, he joined Goldman Sachs as a stockbroker. He then founded Cramer Berkowitz, where he was a senior partner. After 14 years at the hedge fund, his compound rate of return was 24%.
When Jim retired in 2000, he had a 36% year while many funds lost significant money. Jim is best known for being the host of CNBC's Mad Money and co-founding TheStreet.com.
According to Celebrity Net Worth, Jim Cramer has a net worth of around $150 million. Jim Cramer is one of the most-watched analysts, with over 1.8 million Twitter followers.
How Does it Work?
Members of the Cramer's Investing Club receive alerts before Jim Cramer makes a stock trade. But he will wait 45 minutes before executing the trade. With this in mind, members receive exclusive real-time access to Cramer's stock picks.
If Jim talks about a stock on TV, he waits three days before buying or selling. The policy helps avoid conflict while giving transparency around the process.
Furthermore, members have access to
Newsletters
Virtual monthly meetings
Daily live video updates
Daily news and analysis
And lastly, paying members can find Jim's videos and analysis on the CNBC Investing Club home page.
During virtual meetings, Jim Cramer will review his holdings while answering member questions. And then, after the meeting, there is a live discussion among the club.
What is the CNBC Investing Club Price?
To gain access to Cramer's Investment Club, the cost is $399.99 per year. Or, you can also pay $49.99 per month.
If you decide to go the monthly route, it will cost almost $600 per year. According to the CNBC Investing Club home, the $399 annual fee is an "Introductory Discount." With this in mind, you can save 20% off the standard cost, which is $499.99 for the year.
With a subscription, members get all the benefits and services listed above. Keep reading the review to see if the CNBC Investing Club fee is worth it.
CNBC Investing Club Review
Joining an investing club such as the Cramer's Investment Club can be a great way to learn stock market basics. You can learn how to manage a portfolio, and what risk looks like from someone who has been doing it for a long time.
As a former hedge fund manager, Jim Cramer knows a thing or two about the industry. However, with the extra $400 – $600 per year, you could compound even more in the stock market.
So, is the CNBC Investing Club cost worth it? For one thing, Jim Cramer is known for changing his mind, especially when it comes to popular growth stocks. With this in mind, the stock market is constantly changing, so you can't blame him for also changing his conviction.
However, as an investor, one of your main objectives is to identify your investing time frame. If Jim talks about a stock with short-term potential, it may not apply to you.
Although he promotes a long-term investor mindset, he often gets caught up in daily headlines. If you are a short-term trader looking for actionable advice, CNBC Investing Club may be right for you. At the same time, if you are investing for the long haul, you may be better putting the extra $600 or so a year back in some long-term investments.
Is it Worth the Cost?
Although Jim Cramer promotes positive returns over the years, many investors question his ability. In fact, to many, Jim Cramer is known as a contrarian. Or, in other words, it's best to trade against his advice.
No matter how you look at it, $400-$600 a year is a bit steep for real-time alerts and access to a trading portfolio. If you are learning to invest, Jim Cramer and the CNBC Investing club can offer a community for you to learn and grow.
Despite the negative talk surrounding Cramer, he has picked some good winners and knows a lot about the industry.
At the same time, you will need to consider if the cost is right for you. The idea behind this review is to give you an idea of what you can expect by joining.
In my opinion, you can better use the money elsewhere. For one thing, there is a ton of free stock market information out there. For instance, Investmentu.com offers comprehensive free stock analysis, newsletters and more.
---