Crypto
Crypto Trading Bots: How To Use Three of Our Favorites
Once upon a time, computer programs to execute trades were reserved for hedge funds and those with deep pockets. But these days just about everyone has access to technology that can help make fast secure trades in the markets. And the crypto markets are teeming with them. These so-called crypto trading bots are designed to execute trades on behalf of the owner. And they can be a real asset for traders.
Automating your trading strategy is useful for several reasons. For starters, it can help remove psychological hurdles that burden strategists. On top of this, crypto trading bots can also be useful to help implement trading strategies around the clock. By using these, it removes the need to keep an eye on the markets while you should be sleeping.
We've been testing out quite a few different crypto trading bots over the past few weeks. And there's a lot to like if you're an active trader. There are also many choices, which can make it a bit of a burden to choose which one is right for you. Well, we took the time to pick out some of our favorites so you wouldn't have to. All you'll have to figure out is how simple or complex you want your crypto trading bots to be.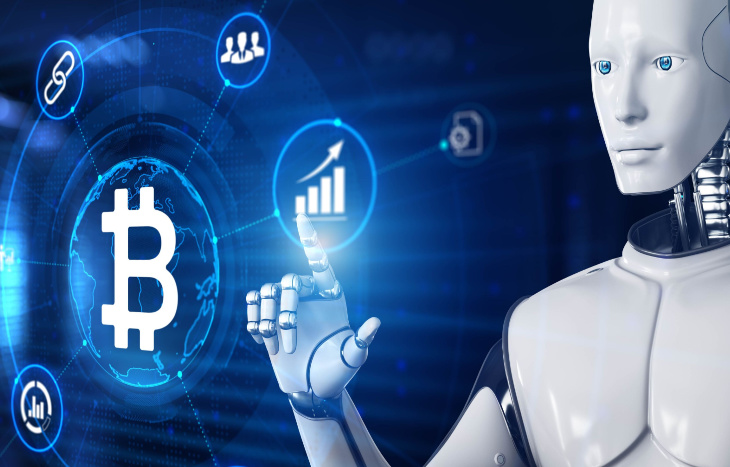 Crypto Trading Bots for the Novice
The first on our list of crypto trading bots was the easiest to use. Pionex is a fairly comprehensive exchange. And it was one of the first in the world to offer built-in trading bots. At last check, it offers users access to 346 tokens. And it offers them with 0.05% trading fees. Right off the bat, not too shabby.
But why Pionex really stands out is due to its 16 free crypto trading bots. These bots help execute more than 100 million trades per day. And as far as simplicity goes, they couldn't be much more intuitive.
Within a few minutes of setting up an account, we started experimenting with the Trailing Buy bot. This helps investors spot a dip in prices and make a buy. But there are also handy tools like the Stop Limit bot. This one investors should be familiar with. But while most traditional brokerages offer this type of tool, most crypto exchanges are lacking here.
The Stop Limit bot helps users preset buy or sell prices in advance of any movement in the markets. This can be an extremely useful tool in a market as volatile as crypto. That's because the user can easily set the upper limit on profits to help cash out. And even more importantly, it can help stop a 20% loss from turning into something more catastrophic.
There is also a handy crypto arbitrage bot. This one also offers simple, customizable settings to take advantage of price discrepancies between markets. But perhaps our favorite of the native crypto trading bots was the aptly named, Smart Trade bot. This helps users set buy prices for specific cryptos and sell prices when the desired profits are reached. It also features the ability to set a stop loss price at the same time.
For the Advanced Trader
While Pionex offers 16 crypto trading bots, TradeSanta takes things to the next level. But that comes at a price. Whereas the Pionex bots come free with an account, TradeSanta offers three tiered packages. For $25 a month, users of this service have access to as many as 49 bots. And the strategies you want to employ are limited only by our imagination.
For $45 a month, users can launch up to 99 bots. Once again, there are no limits to the strategies used. But those that choose this plan will also have access to TradingView signals for the Binance, Coinbase Pro, Huobi and HitBTC exchanges.
Next is the big one. Those that sign up for the Maximum tier from TradeSanta have access to an unlimited number of bots. It also comes with everything else already mentioned. But with this package, users can create custom TradingView signals. It's like having a Bloomberg terminal especially designed with the crypto markets in mind. On top of that, it comes with bots designed for futures trading.
But again, all of that information and access comes at a price. The Maximum tier runs for $70 a month. However, there is a decent discount if you pay for a whole year up front. The three tiers cost $15, $27 and $35 per month respectively when purchased up front. And for those still on the fence, prospective buyers do have access to a five-day free trial to see how they like it. For those considering using crypto trading bots, this is an excellent way to figure out what type of package they might want.
Our Favorite Hybrid Model
Last on our list of crypto trading bots is Cryptohopper. This cloud-based service is perfect for experienced traders that might be new to bot trading. Cryptohopper works at your disposal 24/7. But what we really like about this service is that it works across at least nine different exchanges. And it can connect all of users' exchange accounts in one trading terminal. This eliminates the need to be logged in to all of your accounts at once and having several tabs open for each one.
Like the other crypto trading bots, you can employ straightforward strategies like trailing features. Again, these are simple ways to protect your portfolio while following the price movements and execute buys and/or sells amidst price fluctuations.
Cryptohopper also features pro tools including its in-house charting software, a crypto arbitrage bot and several pre-configured crypto trading bots. For those looking to dip their toe into the service, the introductory level is free to use. This allows for up to 20 positions to be monitored and access to that handy portfolio management software. Those looking for more than that will need to pay a fee though. To manage 50 positions, the fee is $19 per month. Needing crypto trading bots to manage up to 200 positions costs $49 a month. And if your crypto collection goes up to 500 positions, that'll run you $99 a month. There are discounts for paying annual upfront too.
Another thing we like about Cryptohopper is that every level of account comes with a free trading simulator. Paper trading is an ideal way to learn and test new strategies without making costly mistakes.
The Bottom Line on Crypto Trading Bots
For active traders, crypto trading bots can be a game changer. Being able to preprogram when a trade should be implemented based on a wide variety of criteria is an ideal way to harness volatility. And we all know there's been plenty of that recently.
The crypto winter we're in the midst of has made the typical buy-and-hold strategy a lot less appealing. Sure we're averaging down our portfolios. But it's likely going to be a while until we see any major upwards movement in the crypto markets. This makes short-term strategies a more lucrative possibility.
On any given day, there are usually a few tokens out there that make a 5% or 10% price swing. This open up an interesting opportunity for day trading crypto. The problem historically with day trading is it required folks to spend countless hours glued to their accounts, studying chart patterns and waiting for the right moment to make a trade. But crypto trading bots remove that from the equation.
Keep in mind, there's no guarantee these programs are going to launch you into crypto-millionaire status. But paired with sound strategies, crypto trading bots have the ability to turn a good investor into a great one. And we think they go great with our crypto calculator to help you figure out your past and projected returns going forward.
---