As of today, the broader markets are continuing the rally begun a few short weeks back. Amongst a proverbial sea of green, there are some winners that are bigger than others. Once such example is Datadog stock (Nasdaq: DDOG), up over 6.2% as of this writing. In this article we'll look at Datadog's recent financial performance from a fundamental perspective. In addition, we'll also explore the technical performance of Datadog stock.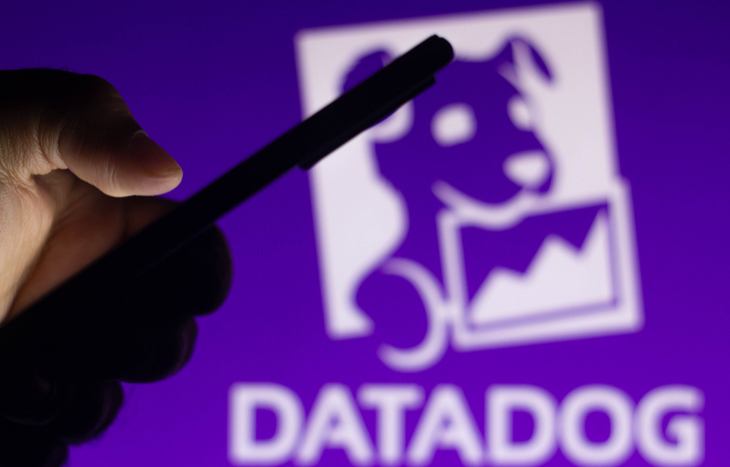 Fundamental Analysis of Datadog Stock
Datadog stock is due to report its next earnings report in just under two months, on May 16. All of the last earnings reports have been strong beats on expectations, providing some optimism for the next one. Going back to Q1 of 2021, Datadog's earnings reports have had positive surprises between 74 and 171 percent. The company's free cash flow has also continued to increase. Determining whether or not a company that has not achieved general profitability is a question only you can answer. However, as with many tech stocks, this occurrence happens fairly often.
Datadog stocks financial ratios are not very strong, which is to be expected of a company that is not profitable. A price to sales ratio of 47, and price to book ratio of 42, would make any value investor uncertain. A price to cash flow ratio of 169 would make one downright uncomfortable. A ROA of -0.97%, and ROE of -2.08%, would only worsen the feelings. The major valuation ratios are worse than pre-pandemic levels, save for the price to cash flow ratio. In addition, the profitability ratios are all better, showing some reason for [fundamental] optimism.
After the company's last earnings reports, a number of different financial institutions released updated price targets. On February 11, no fewer than eight different institutions updated their price target. On March 18 and 22, two more followed suit. The range of price targets published on February 11 was between $195 and $250. The mode was $225, with three companies placing that as their price target. The median was $222.5, and the mean was $220. However, the price targets for Datadog stock initiated in March were much lower. The price targets were $136 and $176 dollars respectively, with neutral and buy ratings allocated as well.
Technical Performance
Datadog's performance in recent months has been even worse than that of the Nasdaq index. Datadog stock is up 23.5% on the week, but down 6% on the month. In addition, Datadog stock is down 17.34% over the last 3 months. During the last week and month, the Nasdaq is up 8.8% and 5.29% respectively. Over the last 3 months, the Nasdaq is down 8.16%. Essentially, while Datadog has been a better performer of late, it has underperformed the market over a longer term.
Currently the RSI is neutral, sitting just above 52. The more recent moving averages seem bullish, though the 100 day is bearish. The stock has been on a solid upswing since March 15, when it broke just below a double bottom set on January 24. It is unclear how long this breakout can last, given the strong advancement. For this reason, it seems reasonable to expect a pull back to occur within the next seven trading sessions.
Datadog Stock Conclusions
When reviewing the profile of Datadog stock, it reads like any other growth tech stock. Low, or zero, profitability, and generally poor financial ratios. However, continued growth in their revenue, and beats on earnings, have made institutions rather optimistic. As of this moment, analyzing the stock based off its chart or other technical indicators, I would suggest caution. An extended run of over 20% within a week, and over 6% on the day, does not seem sustainable. For this reason, waiting until the end of this week may be prudent if you are looking for an entry. First, determine if you are comfortable with the risk associated with an unprofitable growth stock. The outlook in the long term seems positive, though with quite a bit of possible inherent risk and volatility.
---