It's been four days since Russia started invading Ukraine. Despite reports of peace talks at the border, Ukraine President Zelensky doesn't "expect much" from the meeting. With this in mind, defense stocks are soaring as investors look to boost their portfolios during the war. Keep reading to learn more about the best defense stocks to buy.
The ongoing tension in Ukraine is having major effects on global financial markets. Not only that, but the new sanctions on Russia are sending its currency (Ruble) into free fall, losing close to 30% in the past five days to the U.S. Dollar.
In the most devastating blow thus far, the U.S. and EU are banning certain Russian banks from SWIFT. The move is significant as SWIFT allows cross-border transactions, crippling Russia's ability to raise cash.
As a result, Russia's central banks are doubling interest rates in a move to cushion the blow. Yet the effects are already being felt as Russian citizens rush to ATMs.
At the same time, the tension is pressuring financial markets, with investors expecting ripples across the global economy. That said, below, you will find the top defense stocks to bolster your portfolio in 2022.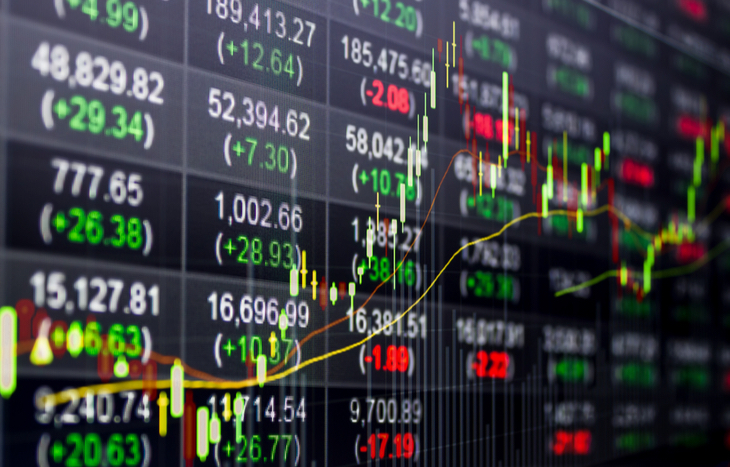 Top 5 Defense Stocks as Tension Rises
In the biggest invasion in Europe since World War II, the EU is stepping in to support Ukraine. For the first time, the union is funding the purchase of weapons and sending them to Ukraine.
Having said that, defense stocks are coming into focus, with several nations increasing their spending on defense. For example, in a major policy shift, Germany is boosting military spending by +$110 billion.
As investors search for the best stocks to buy during war, defense is outperforming the market.
No. 5 Boeing (NYSE: BA)
Market Cap: $119.4B
YTD Return: (-1%)
Focus: Commercial Planes, Military Aircraft, Missile Defense, Battle Management Systems.
Despite a rough past several years, Boeing looks to turn things around. The second-largest plane manufacturer lost the top spot to rival Airbus (OTC: EADSY) with the 737 MAX fallout.
With this in mind, Boeing is also a top-five U.S. defense contractor. The company makes the famous Apache helicopter, known as being one the most advanced battle weapons ever made. On top of this, Boeing makes fighter jets, surveillance systems, and various weapons.
The U.S. represents about 60% of Boeing's defense market, with the remaining 20% coming from global nations. Most important, part of Germany's plans to strengthen its military includes buying U.S. made fighter jets.
No. 4 General Dynamics Corp. (NYSE: GD)
Market Cap: $64.8B
YTD Return: (+13%)
Focus: Combat Vehicles & Ships, Nuclear Powered Submarines, Communications, Weapons Systems.
General Dynamics is another top defense stock that supplies a wide range of military solutions. The company operates out of four segments: Aerospace, Marine Systems, Combat Systems and IT.
Besides building business jets through its Gulfstream line, General Dynamics assembles advanced war supplies. Chiefly, GD is known for its powerful tanks, ships and IT solutions. In fact, GD won several key contracts recently with $1.1 billion from classified customers, $820 million from the U.S. Navy, among others.
Looking ahead, GD has a strong competitive advantage in aerospace (led by Gulfstream) and marine systems. That being said, GD is raising its guidance for this year in every segment except combat.
No. 3 Northrop Grumman Corp. (NYSE: NOC)
Market Cap: $67.4B
YTD Return: (+13%)
Focus: Fighter Jets, Cyber Security Systems, Radar Systems, Advanced Weapons, IT.
Northrop plays a critical role in global defense by providing products and services to 25 nations. Although the U.S is its largest partner, Northrop also does business in Europe, Japan, the Middle East, etc.
The company operates four segments: Aeronautics, Defense Systems, Missions Systems and Space Systems. In particular, Northrop is best known for its stealth bombers, B-21, and B-2.
Furthermore, the company is now working with Lockheed Martin (NYSE: LMT) to enable new functions on its F-35. The new functions provide advanced abilities without sacrificing size or power.
Keep reading to discover the top defense stocks to buy now.
No. 2 Raytheon (NYSE: RTX)
Market Cap: $150.9B
YTD Return: (+17%)
Focus: Aerospace Support, Plane Engines, Advanced Sensors, Missile & Radar Systems.
One of the world's largest aerospace & defense companies, Raytheon continues its dominant growth. Compared to Northrop and GD, Raytheon has a healthy commercial customer base with aircraft systems.
Yet Raytheon is best known for its advanced sensors and navigation. Raytheon's businesses include Collins Aerospace, Pratt & Whitney, Raytheon Intelligence & Space and Missiles & Defense.
With over $156 billion in backlog, the company's products are in high demand. Moreover, the demand doesn't look to be slowing as military intelligence is becoming more critical than ever.
Defense Stocks to Buy No. 1 Lockheed Martin (NYSE: LMT)
Market Cap: $117B
YTD Return: (+22%)
Focus: Fighter Jets, Military Transport, Missile Systems, Helicopters, Defense Systems.
Lockheed is arguably the most well-known of the defense stocks with its industry-leading tech. Furthermore, LMT is the largest defense contractor with $67 billion in revenue in 2021.
The defense company is best known for its F-35 fighter jets and the Blackhawk helicopter. But Lockheed Martin has four thriving segments in Aeronautics, Missile & Fire Control, Rotary & Mission Systems and Space.
Most important, Lockheed rewards shareholders with over $7 billion returned in 2021 through dividends and buybacks.
Are Defense Stocks Right for Your Portfolio
The world we live in now is not the same as last year or 2020. The war in Ukraine is causing tension across the globe. Nations around the world are increasing their defense spending as a result.
With this in mind, defense stocks are soaring as investors look to capture the next market trend. But this doesn't mean there's no risk involved.
Although defense is on the top of everyone's mind, the group could still fall along with the broad market. That said, many defense stocks rely heavily on government contracts to boost revenue. And with the U.S. passing a historic defense spending bill, these companies are most likely to benefit.
Not only is the U.S. increasing its military budget, but nations worldwide are preparing for the worst. Defense spending looks to be here to stay with rippling effects from the Russian invasion expecting to last long after the war.
---