Company executives are hinting at a Dataiku IPO coming in the future. So, when can investors expect Dataiku stock?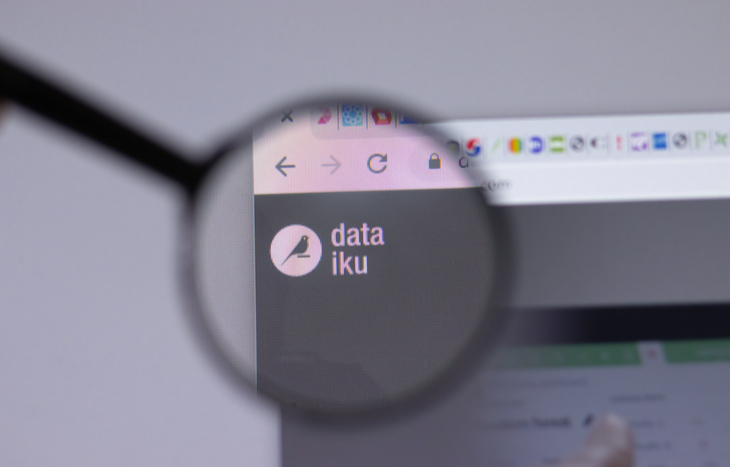 Dataiku IPO: About the Business
Dataiku is a centralized data platform for everyday AI. It helps users transform and prepare raw data into advanced analytics and machine learning models. The platform uses artificial intelligence (AI) to help automate different tasks. This technology can be applied for many different purposes, including fraud detection, churn prevention and supply chain optimization.
The company is primarily used by data scientists. However, Dataiku is also designed for business analysts and other professionals with less technical backgrounds. Moreover, the company is expanding beyond its enterprise-catered services into small- and mid-sized businesses. Last year, the company launched Dataiku Online. The platform allows smaller companies to get the advantages of the platform without undergoing a complicated setup process.
Currently, Dataiku has around 1,000 employees and over 450 customers. Some of the company's clients include Unilever, GE, Merck and FOX News. Through its services, the company helps clients eliminate roadblocks and create effective business models and innovative solutions. As a result, it helps teams move faster and more efficiently.
Furthermore, the company is continuing to grow into its role as a market leader. Last August, Dataiku landed a $4.6 billion valuation after a $400 million funding round.
Dataiku Lands $4.6 Billion Valuation
Dataiku has raised nearly $647 million across multiple funding rounds. The company's most recent funding round took place in August 2021. Leading the round was Tiger Global which included investments from existing investors like ICONIQ Growth and Snowflake.
The Series E funding round gave Dataiku a new capital injection of $400 million. Furthermore, it landed the data provider a staggering $4.6 billion valuation ahead of the Dataiku IPO. At the time of the funding announcement, Florian Douetteau, co-founder and CEO of Dataiku, said…
Organizations that use Dataiku elevate their people – whether technical and working in code, or on the business side and low- or no-code – to extraordinary, arming them with the ability to make better day-to-day decisions with data. This latest round of funding is a proof point that everyday AI is the future, and we're excited to help many more companies realize its benefits.
The company's valuation presents a unique opportunity for investors when the Dataiku IPO takes place. While Dataiku is still private, so are the company's finances. However, the company recently announced it hit $150 million in annual revenue. The figure represents 60% growth in year-over-year revenue. Although, according to Douetteau, Dataiku is still not profitable. However, the company is hoping its new chief financial officer (CFO) can help turn that around.
Dataiku Hires New CFO Ahead of IPO
Dataiku recently announced that it hired Adam Towns to be its new CFO. Towns and Douetteau plan to make growth-oriented bets that will help the company reach profitability and be a long-term player in its field. "We've already got some large-scale numbers that could enable us to have a strategic hold within this market," Douetteau said.
Furthermore, Adam Towns' experience with public companies could help lead the Dataiku IPO. Towns helped take Mimecast through a public debut and recently worked at analytics firm Sisense. The news suggests that Dataiku is preparing for an IPO, though the company is keeping the timing of an IPO under wraps. Douetteau said…
Adam joins our company at the perfect time as AI breaks into the mainstream and we enter our next phase of growth. His experience guiding a company through a period of hyper-global expansion, combined with his passion for data analytics and emerging technologies, gives me tremendous confidence that Dataiku is set up for long-term success as we work together to empower our customers with Everyday AI. Our goal is to make sure that Dataiku is a long term-independent player in the market. From a long-term perspective, we need to build the company so that it could go public at some point.
Immediately following Douetteau's announcement, investors are wanting to know more about the Dataiku IPO. So, when can we expect to see Dataiku stock? Here's what we know…
When Can Investors Expect the Dataiku IPO?
There has been no official announcement about the Dataiku IPO. Dataiku's roadmap, Towns says, is geared towards a "medium- to long-term" perspective of three to five years. However, it's unlikely the company will take five years for the Dataiku IPO.
Five years after Towns joined Mimecast, the company completed its IPO. Although, Dataiku has reached greater heights than Mimecast. When he joined the email security firm in 2010, it had 100 employees and $30 million in revenue. Of the recent market pullback, he noted…
Adapting to the here and now is probably not the best way to manage a company. Markets move in phases, and I think you have to put a focus on what you think is right to create maximum value in the medium to long-term.
There's no concrete information for when the company plans to make its public debut. But investors can expect a Dataiku IPO in the next couple of years. The company likely won't IPO in 2022 or 2023, however.
Plans for the Dataiku IPO are still in their infancy. However, stay tuned for the latest updates on the company's stock. You can learn more about the IPO process in this step-by-step guide to going public.
As always, make sure to do your research before you invest. IPOs can be volatile for the first few months and share prices are constantly changing.
Furthermore, if IPO investing interests you, check out our top recent IPOs and our IPO calendar. We update it daily to give you the latest news on upcoming and filed IPOs.
---
Aimee Bohn graduated from the College of Business and Economics at Towson University. Her background in marketing research helps her uncover valuable trends. Over the past year, her primary focus has been researching IPOs and other trends.