Crypto
Is Degrain Crypto A Scam or Legitimate?
Degrain Crypto is an up-and-coming NFT marketplace with its own token that launched recently. However, there is a lot of chatter about its potential and overall credibility. Let's take a closer look at this new addition to the NFT industry. In addition, is Degrain Crypto a smart investment?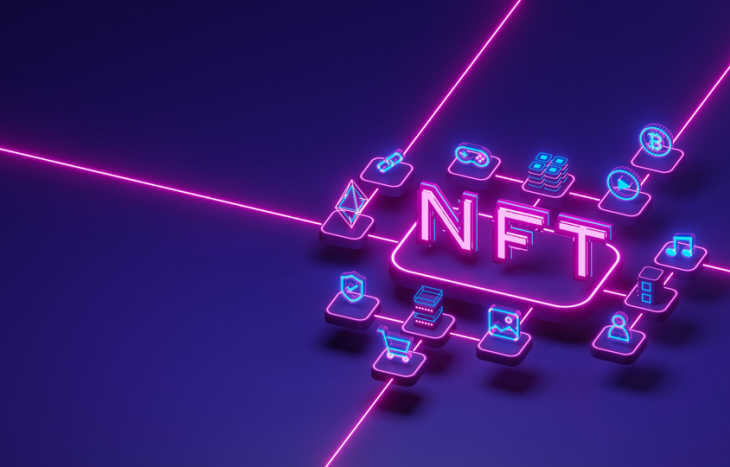 Degrain Crypto Overview
Degrain Crypto labels itself as the "world's first cross-chain NFT trading platform" on its website. And its goal is to be at the forefront of the NFT boom.
Specifically, non-fungible tokens (NFTs) are unique digital tokens that exist on a blockchain and cannot be replicated. This includes anything from digital art to games and sports collections.
Degrain wants to rewards buyers, sellers and stakers on its platform for trading and accepting payments for NFTs. Supposedly, it's the first NFT protocol to work with real world companies and revenue share via a backed NFT.
Degrain Crypto claims to offer lower fees, no venture capitalist investments and higher trading volumes than its competitors. It's currently in phase two of its presale that ends on October 1, 2022. It will launch on Uniswap once the phase two presale ends.
However, cryptocurrency investors are not convinced despite the positive headlines. And they have every reason to be skeptical.
Can Investors Trust Degrain Crypto?
Degrain's credibility is in question for many reasons. For starters, there are crypto and NFT scams popping up all over the industry. And they've stolen millions from investors. Moreover, all of Degrain's great press is coming from the team itself or paid promotions. This isn't a great sign considering no major outlets are covering this supposed "revolutionary" platform.
Additionally, Degrain Crypto hasn't undergone a full audit. Crypto-security firm CertiK is currently in the process of finalizing an audit, though it's been delayed on more than one occassion. And the audit is currently on pause, once again, as CertiK awaits cooperation from the Degrain team due to some high risk findings uncovered during the audit process.
It's token price continues to rise and the Degrain Twitter account says phase one of the presale was sold out and phase two is well on its way to doing the same. This may be the case, but many experts believe it's too good to be true. And even more analysts are suggesting a "wait and see" approach before making any investment decisions about the token.
There are no independent press articles about Degrain Crypto. This alone should warn you against making a presale investment. Wait until CertiK's audit is complete at the very least. You can keep track of the audit updates here.
Investing in Cryptocurrencies and NFTs
Bitcoin is the posterchild of the cryptocurrency boom and bust cycle. And now NFTs have become a real investment opportunity as well. Yet, the debate will always continue. Prominent figures such as Elon Musk are supporting digital currencies. Other distinguished investors, such as Bill Gates and Warren Buffett, are not fans of this new investing trend at all.
Nevertheless, it's important that you do your due diligence before making any investment decisions. Consider signing up for a FREE investment newsletter that provides you with crypto trends, stock tips and expert analysis. This research may help you bring balance to, and potentially enhance, your portfolio during this volatile market.
It's clear that Degrain Crypto is an intriguing opportunity for investors. However, it's too early to tell when it comes to its legitimacy. For now, you may want to keep a close eye on the news cycles surrounding this NFT platform and its upcoming release.
---
Corey Mann is the Content Manager of Investment U. He has more than 10 years of experience as a journalist and content creator. Since 2012, Corey's work has been featured in major publications such as The Virginian-Pilot, The Washington Post, CNN, MSNBC and more. When Corey isn't focusing on Investment U, he enjoys traveling with his wife, going to Yankees games and spending time with his family.