Diamond stocks are a hidden gem in the investment world. In fact, chances are you've probably heard the phrase "diamonds are forever" at some point in your life. And there's definitely some truth to this famous saying. Diamonds and diamond jewelry are incredibly durable.
Beyond their durability, diamonds have stood the test of time when it comes to trends and value. Diamond jewelry has remained popular and stylish while other trends have come and gone. And a high-quality diamond will always be valuable.
So, maybe it's time investors start looking to this timeless stone to strengthen their portfolios. Let's take a look at some of the top diamond stocks to buy today.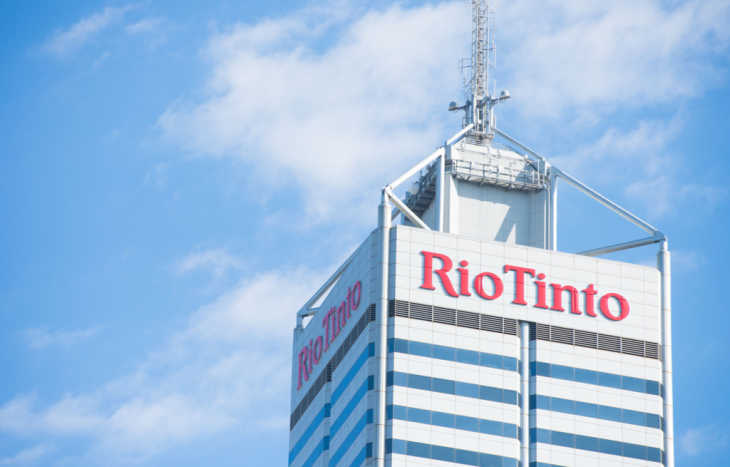 Best Diamond Stocks to Buy
Global diamond production increased by almost 12% year-over-year (YOY) to 120 million carats in 2021. Although, overall production levels fell short compared to recent years. This can be attributed to factors like major mine closures.
However, despite somewhat disappointing production levels, the value of the diamonds produced was high. In fact, the average value of global diamond production was $116.53 per carat, a record high.
Some of the best diamond stocks to help you get a piece of this action include:
Rio Tinto (NYSE: RIO)
Anglo American (OTC: NGLOY)
Gem Diamonds (OTC: GMDMF)
Lucara Diamond Corp (OTC: LUCRF)
As you probably noticed, all but one of these diamond stocks trade over-the-counter (OTC). And this comes with its unique set of risks. However, most of these companies are internationally based and trade on other major foreign exchanges.
Rio Tinto
The first up on our list of the top diamond stocks is Rio Tinto. And for anyone familiar with the mining industry, this shouldn't be a surprise. The firm, based out of England and Australia, is the world's second-largest metals and mining company. It owned the famous Argyle mine, one of the the world's top diamond producers. However, mining stopped there in 2020.
Its diamond production now comes from the Diavik mine in Canada, which it has 100% ownership of. This mine produced 5.8 million carats of rough diamonds in 2021. Rio Tinto built a wind farm to generate renewable energy to support this mine. That makes Diavik one of the only hybrid wind-diesel mining operations in the world.
Rio Tinto is a founding member and one of the first mining companies to be certified by the Responsible Jewellery Council. This organization encourages responsible and ethical practices throughout the platinum, gold and diamond supply chains. Although it lost some of its output from the Argyle mine, Rio Tinto remains one of the best diamond stocks out there.
Anglo American
Anglo American is a multinational diamond company based out of London. But diamonds aren't its only output; it's also the world's largest producer of platinum. However, its ownership of the De Beers Group is what makes it one of the top diamond stocks.
The De Beers Group is one of the largest diamond companies in the world, and Anglo American owns 85% of it. De Beers produces about a third of the world's rough diamonds by value. It has mining operations in Botswana, Canada, Namibia and South Africa. These mines have a combined estimated production of between 32 and 34 million carats in 2022.
But Anglo American isn't just a diamond mining stock. De Beers also sells polished diamonds and jewelry through its brands, De Beers Jewellers and Forevermark. This gives investors exposure to not only the mining sector of diamond production, but also the finished consumer goods.
Gem Diamonds
The next diamond stock is another British company, Gem Diamonds, which was founded in 2005. It's a smaller company, with mining operations focused only in Lesotho out of the Letseng diamond mine.
Gem Diamonds owns 70% of the Letseng mine. This mine's claim to fame is that it has the highest dollar value per carat of any diamond mine. In fact, four of the 20 largest known white gem quality diamonds have come out of this mine. The largest was the 910-carat Lesotho Legend which sold for $40 million in 2018.
This company has produced no shortage of incredible diamonds over the years. And if the Letseng mine keeps recovering large high-quality diamonds, this will definitely be a top diamond mining stock to watch.
Lucara Diamond Corp
The final stock on this list is Lucara Diamond. It's a Canadian company that was founded in 2009. This company focuses mainly on the mining side of the diamond industry, with its primary operations in Botswana.
It has 100% ownership of the Karowe diamond mine which has a throughput of between 2.5 and 2.8 million tons of rough diamonds per year. Lucara Diamond recovered three diamonds over 1,000 carats and 25 diamonds over 300 carats from this mine. It's one of the world's largest producers of high-quality diamonds over 10.8 carats.
Lucara Diamond also owns Clara Diamond Solutions, a secure digital sales platform. The platform's goal is to modernize the existing diamond supply chain. It's one of the top diamond stocks that gives investors exposure to more than just mining.
Another Diamond Stock to Consider
Although it isn't a pure diamond play, Signet Jewelers Limited (NYSE: SIG) is another good choice. That's because Signet Jewelers is the world's largest retailer of diamond jewelry. So, you would still have exposure to the diamond industry, just not the mining side.
You might not have heard of Signet Jewelers before, but you've probably heard of some of its subsidiaries. It owns some of the largest jewelry stores in the U.S., like Zales, Kay Jewelers, Jared and more. It also acquired the online retailed James Allen to capitalize on the push to e-commerce.
The Bottom Line on Diamond Stocks
The diamond industry is one that has stood the test of time and these diamond stocks could do the same. Although it was challenged in the pandemic (like every other industry), it bounced back well in 2021 and is poised to do the same this year.
But as always, do your own research and due diligence before making any investment decisions. Furthermore, you may want to consider signing up for a few of the best investment newsletters. These daily briefings give readers expert stock insights, chart pattern analysis and stock forecasting that may help you enhance your portfolio.
---