Now more than ever, retirees and other income investors are looking for ways to increase their dividends. One way to keep dividend income rising is to peruse the Dividend Aristocrats and Dividend Kings List. These lists include stocks that have increased their dividends for decades.
The Dividend Aristocrats List includes stocks in the S&P 500 that have not only paid but increased their dividends for at least 25 straight years. The consistency in dividend growth is no small feat. For instance, only about 65 stocks currently meet the criteria.
Even more prestigious is the Dividend Kings List. Dividend Kings extend the 25-year threshold for Dividend Aristocrats to at least 50 years of dividend increases. The more exclusive group of Dividend Kings includes companies from the Aristocrats list but leaves only 44 stocks that have reached 50 years or more.
Being on either list does not guarantee that a stock will stay on the list forever. In addition, it does not mean a stock's dividend yield will suit an investor's taste. However, increasing annual dividend income is a great way to fight inflation for folks who use dividends to pay their everyday expenses.
The longevity of dividend growth for the stocks on the Dividend Kings list could mean the stocks have a competitive advantage over other companies in their industries. Plus, there have been several recessions over the last 50 years. The fact that Dividend Kings have increased their dividends during recession years could mean they can do it again.
Let's take a closer look at the stocks on the Dividend Kings List.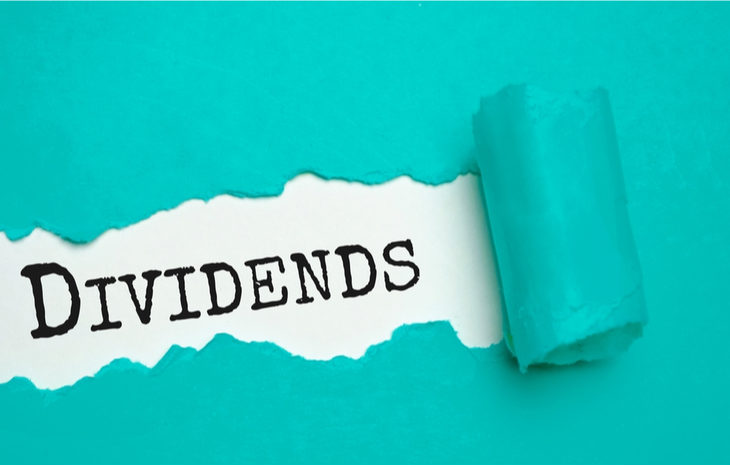 Best Dividend Kings List
Some Dividend Kings have been on the list for over a decade, and some have just graduated to the Dividend Kings List from the Aristocrats List. Below is a current Dividend Kings List, including consecutive Years on the List and a short description.
Hall of Famers: Stocks on the Dividend Kings List for Ten Years or More
These stocks are pushing for a level beyond Dividend Kings.
American States Water (NYSE: AWR) – 67 years – Water utility company
Dover Corporation (NYSE: DOV) – 66 – Industrial manufacturer
Northwest Natural Holdings (NYSE: NWN) – 66 – Natural gas utility company
Genuine Parts (NYSE: GPC) – 66 – Maker of parts for used cars
Emerson Electric (NYSE: EMR) – 65 – Electrical products for home, businesses, and automation
Proctor & Gamble (NYSE: PG) – 65 – Consumer products like diapers, toilet paper, toothpaste, and more
Parker Hannifin (NYSE: PH) – 65 – Focuses on industrial tech
3M (NYSE: MMM) – 64 – Chemical company famous for Post-Its, Scotch tape, and industrial adhesives
Cincinnati Financial (NASDAQ: CINF) – 62 – Financial company offering insurance and annuities
Coca-Cola (NYSE: KO) – 60 – Branded soft drink known for its namesake soda
Colgate-Palmolive (NYSE: CL) – 60 – Global consumer staples company
Major Leaguers: Veteran Stocks on The Dividend Kings List
These stocks are well-established Dividend Kings.
Johnson & Johnson (NYSE: JNJ) – 59 – Drug maker
Lowe's (NYSE: LOW) – 59 – Home improvement and construction retailer
Lancaster Colony (NASDAQ: LANC) – 59 – Food Maker focused on bread, frozen and non-frozen foods
Nordson (NYSE: NDSN) – 58 – Makes chemicals and industrial coatings
Farmers & Merchants Bancorp (OTC: FMCB) – 58 – Community bank in California
Hormel Foods (NYSE: HRL) – 56 – Famous for food products like Skippy peanut butter and SPAM
California Water Service (NYSE: CWT) – 55 – Water company serving markets mainly in California.
Stepan (NYSE: SCL) – 55 – Chemical company
Stanley Black & Decker (NYSE: SWK) – 54 – Tool company with brands like DeWalt, Craftsman, and Black & Decker
Federal Realty Investment Trust (NYSE: FRT) – 54 – Retail real estate company structured as a REIT
SJW Group (NYSE: SJW) – 54 – Water company serving Silicon Valley and San Antonio
Commerce Bancshares (NASDAQ: CBSH) – 54 – Bank with branches in Colorado, Kansas, Missouri, Illinois, and Oklahoma
ABM Industries (NYSE: ABM) – 54 – Building services company focused on janitorial, parking, and other services
Sysco (NYSE: SYY) – 52 – Wholesale food distribution company
B. Fuller (NYSE: FUL) – 52 – Global chemical company
Altria Group (NYSE: MO) – 52 – Cigarette company
Black Hills Corp (NYSE: BKH) – 51 – Electric and gas utility company
National Fuel Gas (NYSE: NFG) – 51 – Energy company with oil and gas pipelines
Universal Corporation (NYSE: UVV) – 51 – The world's largest leaf tobacco company
Rookies: New to The Dividend Kings List in 2022
These stocks have either made their 50th straight annual dividend or expect to pay it in 2022.
PPG Industries (NYSE: PPG) – 50 – One of the world's largest paint makers
Target (NYSE: TGT) – 50 – Global consumer goods retailers
Abbott Labs (NYSE: ABT) – 50 – Maker of drugs and medical devices
Becton, Dickinson & Company (NYSE: BDX) – 50 – Global medical supply company
Kimberly Clark (NYSE: KMB) – 50 – Paper company that makes toilet paper, diapers, and other products
MSA Safety (NYSE: MSA) – 50 – Maker of safety products for workers
Tennant (NYSE: TNC) – 50 – Maker of cleaning and coating products
Nucor (NYSE: NUE) – 50 – One of the largest steel makers in the US
PepsiCo (NASDAQ: PEP) – 50 – Maker of Pepsi soda and other beverages
Dividend Kings List – Minor Leagues
Several long-term dividend-paying stocks could move up to the big leagues in the next few years. They may offer dividend increases comparable to the Dividend Kings in the years to come. There is no need to wait for a stock to hit the Dividend Kings List for it to be a great stock to buy.
S&P Global (NYSE: SPGI) – 49 – Financial services provider
Archer-Daniels-Midland (NYSE: ADM) – 49 – Global food company
Walmart (NYSE: WMT) – 49 – One of the largest retailers of consumer goods in the world
VF Corp (NYSE: VFC) – 48 – Maker of outdoor apparel and shoes like Vans and The North Face
McDonald's (NYSE: MCD) – 45 – World-famous fast-food restaurant brand known for its Big Macs
Medtronic (NYSE: MDT) – 45 – Medical device company
One could argue that the Dividend Kings list is just something someone made up, and being on the list doesn't mean anything. For instance, stock can easily fall off the Dividend Kings List also. The criteria could change, but longevity is huge for long-term investors. Being included on the list is a tremendous accomplishment.
---