Crypto
Is the Dromos Crypto Token a Good Investment?
There's a whole lot of uncertainty about the new Dromos crypto token. And what we do know doesn't exactly inspire confidence. But the token itself is generating a good amount of buzz. However, it's difficult to know if the reasoning behind the buzz has much validity. It could be a well-concocted social media campaign. Or it could be a legit coin that will help usher in a new era of Decentralized Finance (DeFi) exchanges.
Here's what we know at this point…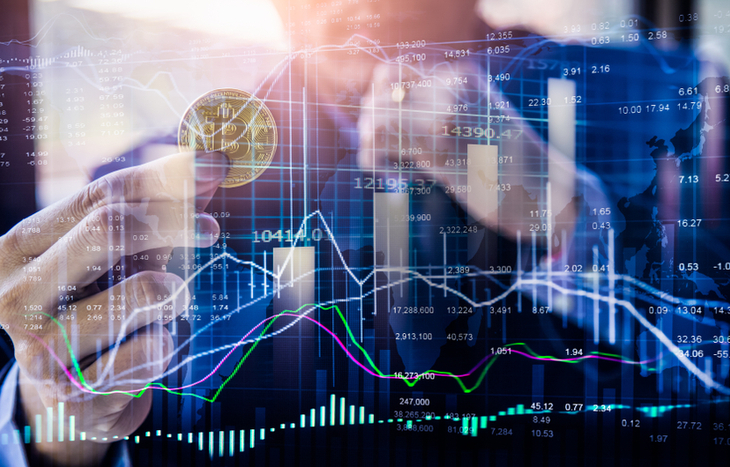 Cryptocurrencies in general are still trading well below the highs of this past April. That being said, the big ones like Bitcoin (BTC) and Ether (ETH) have been quietly rising in value. Meanwhile, some lesser-known altcoins like Solana (SOL) Arweave (AR) have been hitting all-time highs. These rises in value have sent investors searching for what they hope is the next big thing… With the goal to get in before the rest of the crowd does.
Meanwhile, the long-anticipated SafeMoon wallet release was delayed due to "technical issues." Naturally, this sent the value of inherently speculative SafeMoon crypto tumbling.
These two competing narratives serve a valuable reminder to investors though. It's as important as ever to research a crypto as thoroughly as possible before investing in it. Unless of course you are fully prepared to see your investment dollars disappear before your eyes. Which brings us to the Dromos crypto token…
Dromos Crypto: To the Moon or Another Rug Pull?
Based on the sheer number of cryptos being released this year, it's natural to be skeptical of a new coin's worth. And Dromos crypto appears to warrant some skepticism. First of all, it's not a very well-known token… And yet, there has been a recent rash of interest in it as you can see on BscScan. As best as we can tell, this is because Dromos is setting out to release a new DeFi exchange based on the Binance blockchain. And the native utility token of that exchange will be Dromos crypto (DRM).
On top of this, the token plans to be able to be used for compound staking, lotteries, farming and liquidity pools.
But here's the catch… The aforementioned exchange was slated to be fully functional by the second quarter. And that hasn't quite happened yet. In theory, other coins should be providing liquidity to the exchange. There were also plans to have an auditing process for the coins. But again, we're not quite there yet.
Also, we're getting extremely close to the point when the Dromos marketplace should be launched. At this point, all the coins listed will be available to all Dromos crypto holders. But it appears we're a long way from there too. So, Dromos is quickly falling behind its self-made schedule. Not a great sign.
Lastly, getting your digital hands on this crypto isn't easy either. But if you're familiar with PancakeSwap, you'll be able to manage. However, even the pricing of Dromos crypto is vague. You'll have to calculate that yourself based on the crypto you want to trade it for. Again, this is slightly concerning. But understandable since it's still in the pre-market phase.
Onto the Finer Points…
The goal of the Dromos team is to deliver the most simple DeFi marketplace out there. And the Dromos crypto token will be the deflationary exchange token that will power it. And the token will fight off volatility with an embedded burn rate. Also, 60% of the token supply is locked in DxSale network. At least according to the succinct whitepaper released by Dromos.
With all of that said, it appears that it's captured the imagination of some investors. It's managed to shoot up more than 300% in over the course of the week. And that was on the back of a relatively low amount of trading volume. At least according to the website Bogged.Finance. We have yet to be able to find another reliable source to confirm.
Dromos crypto has all of the warning signs of a classic rug pull. But that could just be a healthy level of skepticism talking. However, if the exchange and marketplace do eventually get released (let alone live up to the hype), that could bode very well for early investors. And to be fair, the plans set out by the Dromos team were aggressive. So, it's within the realm of possibilities that the exchange and marketplace could indeed be released and live up to the hype. But there are a lot of ifs to account for.
The Bottom Line on Dromos Crypto Token
Speculators are clearly salivating at the possibilities of the Dromos crypto token. How much further it rises is anybody's guess. But there is clearly reason to be cautious. Anyone that has some money burning a hole in their pocket can head over to PancakeSwap and click on "select a currency." Then enter the address 0x6b236e2ddaa235256cd7e3fecbfd940c5287dbda in the pop-up menu to find and start trading BNB (or other select cryptos) for Dromos crypto tokens.
But keep in mind, Dromos far from a sure bet. In fact, a bet is exactly what it is. You'd have just as much luck picking next year's Super Bowl winner as you would guessing whether or not Dromos has already peaked… or whether it's just getting started.
If you're looking for an investment opportunity in the crypto space with a little more certainty, we suggest signing up for Manward Financial Digest.  In it, crypto expert Andy Snyder helps guide investors towards the tokens and coins in the best position to rise in value. All you have to do is enter your email address below to get started.
---
Matthew Makowski is a senior research analyst and writer at Investment U. He has been studying and writing about the markets for 20 years. Equally comfortable identifying value stocks as he is discounts in the crypto markets, Matthew began mining Bitcoin in 2011 and has since honed his focus on the cryptocurrency markets as a whole. He is a graduate of Rutgers University and lives in Colorado with his dogs Dorito and Pretzel.