Eli Lilly stock is a market mover at the start of 2021. The pharmaceutical company's shares were up over 15% premarket after its experimental Alzheimer drug showed it can slow down cognitive decline. However, will this Indiana-based business continue to thrive throughout the year?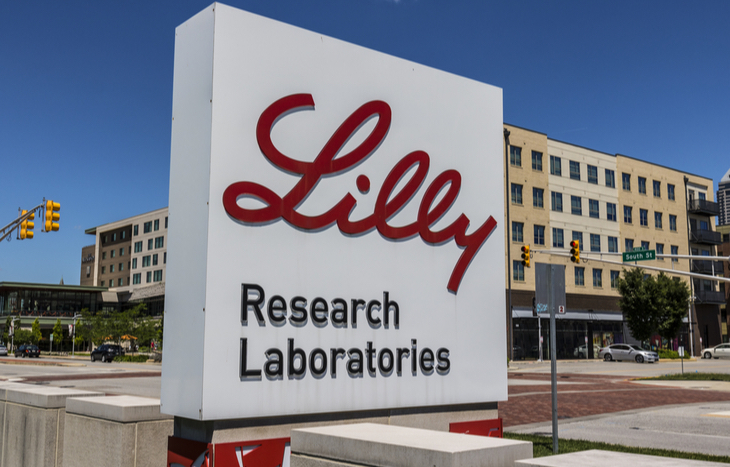 Eli Lilly Stock Overview
Can you believe that Eli Lilly and Company (NYSE: LLY) was founded in 1876? It was named after chemist and Civil War veteran Colonel Eli Lilly. As of 2021, the company has offices in 18 countries and its sold products in 125 countries.
Referred to as "Lilly" within the industry, the company is currently the largest manufacturer of many psychiatric medications. For example, this includes:
Prozac (fluoxetine)
Dolophine (methadone)
Cymbalta (duloxetine)
Zyprexa (olanzapine)
And this is only one of Lilly's many achievements. It was also the first company to mass-produce the polio vaccine by Jonas Salk in the 1950's.
As you can see, it's been on the map for quite some time. But Eli Lilly stock is ready to reach new heights in 2021 with its recent testing results.
Why is Eli Lilly Stock Trending Upward?
Eli Lilly is making headlines for its positive phase 2 trial results for Donanemab. And Donanemab is an "investigational antibody" that is showing significant slowing of decline in cognition and daily function for patients with early symptomatic Alzheimer's disease.
The results note that cognitive decline slowed down by 32% compared to placebo testing. And this news immediately made an impact on Eli Lilly stock. Moreover, the company recognizes its potential for helping Alzheimer's patients.
"We are extremely pleased about these positive findings for donanemab as a potential therapy for people living with Alzheimer's disease, the only leading cause of death without a treatment that slows disease progression. We look forward to discussing the TRAILBLAZER-ALZ study data and next steps with global regulators. In addition, we are committed to reproducing and extending these important findings in our second ongoing pivotal donanemab trial, TRAILBLAZER-ALZ 2," said Vice President of Pain and Neurodegeneration, Mark Mintun, M.D. "With more than 30 years of dedication to finding solutions for this devastating disease, we are proud of our progress moving the field forward and advancing the science. These positive results give us hope for patients and their families."
What is Next for Eli Lilly and Company?
You can expect an expansive breakdown of the Phase 2 trial results in the coming months. The company announced it will present further data at a "future medical congress" and submit for publication.
And the trial is ongoing as the company plans to discuss results with regulators. This will allow Eli Lilly to determine the next steps for Donanemab. Therefore, you can expect investors to keep a close watch on Eli Lilly stock as we progress further into 2021.
To begin the year, LLY stock was trading around $165. It's now closing in on $200 after the trial results sent shockwaves throughout the industry.
Investing in Biotech Stocks
Biotech stocks are booming on the stock market overall. But it can be difficult to determine which companies are set to benefit the most. That's why it's important to stay up-to-date with the latest clinical trials and data results within the industry.
For the latest biotech insights and analysis, sign up for the Investment U e-letter below. This FREE newsletter provides daily stock updates from some of the most respected experts on Wall Street. Furthermore, this research can help you make the most informed decisions for your investment portfolio.
And you don't want to miss out on the next stock market hit. Eli Lilly stock is set to continue its rise after a great start to the year.
---
Corey Mann is the Content Manager of Investment U. He has more than 10 years of experience as a journalist and content creator. Since 2012, Corey's work has been featured in major publications such as The Virginian-Pilot, The Washington Post, CNN, MSNBC and more. When Corey isn't focusing on Investment U, he enjoys traveling with his wife, going to Yankees games and spending time with his family.