Aside from REITs, energy companies reign supreme when it comes to paying dividends. In fact, energy dividend stocks tend to be a strong cornerstone of many passive income portfolios, often functioning like bonds or annuities. Yet, it's important to remember that these are still equities and thus, subject to the conditions of the stock market. In short: not all energy dividend stocks are equal.  
With all the attention energy stocks have received in 2022 due to global market disruption and demand, many investors are beginning to look at these companies for the first time. If you're interested in energy stocks for their dividends, here's a closer look at three categories to consider: stable, growing and struggling dividend paying companies in the energy sector.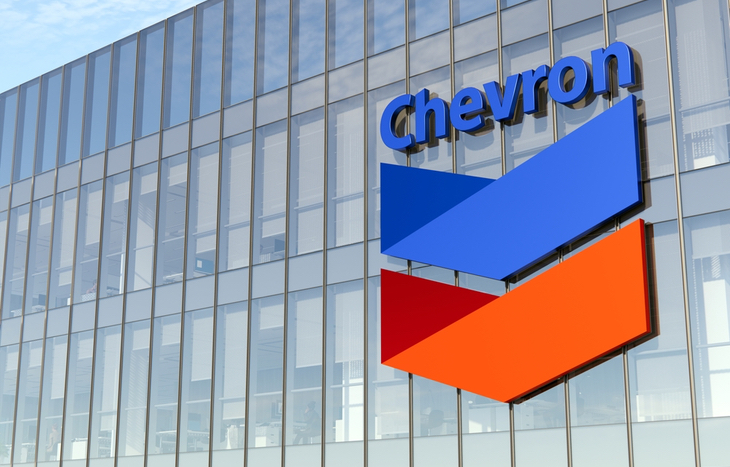 5 Stable Energy Dividend Stocks
Looking for a few tried-and-true energy dividend stocks to add to your portfolio? Start with these stalwarts, which include a mix of Dividend Aristocrats and companies with proven dividend performance spanning a decade. 
ONEOK Inc. (NYSE: OKE).

One of the safest dividends in the energy sector belongs to ONEOKE Inc. As of Q1 of 2022, the dividend stands at 5.91% and in no threat of a cut thanks to strong performance by the company and a healthy balance sheet. 

ExxonMobil Corp. (NYSE: XOM). One of the best performing energy stocks in 2022, Exxon is also a Dividend Aristocrat. Its 5.70% dividend is healthy, in no threat of a cut thanks to a rock-solid balance sheet and strong fundamentals. 
Valero Energy Corp. (NYSE: VLO).

Valero has seen strong growth in 2022, which makes its 5.02% dividend even more appealing. With no threat of a cut in sight, investors can take comfort in its explosive sales figures. 

Chevron Corp. (NYSE: CVX).

Chevron's market cap and strong fundamentals more than justify its 4.97% dividend. There's little to no risk of a dividend cut, thanks again to this steward's status as a Dividend Aristocrat stock. 

Phillips 66 (NYSE: PSX).

A healthy and manageable 4.49% payout makes this a relatively safe pick among energy dividend stocks. A relatively new dividend (initiated in 2012), Phillips 66 can more than justify it on current fundamentals. 
5 Fastest-Growing Energy Dividends
Fancy yourself a dividend growth investor? Here's a look at five energy dividend stocks that have shown continuous, healthy growth over the past few years. Provided they can sustain them, these dividends are strong contenders in any diversified portfolio. 
Pioneer Natural Resources (NYSE: PXD).

This energy stock has seen nothing but upside in 2022, and dividend prospectors have reaped the benefits. The company has three-year dividend growth of more than 2000%!

EOG Resources (NYSE: EOG).

Prolific sales growth has pushed EOG to new highs in 2022, adding to three-year dividend growth of more than 600%. Based on rock-solid fundamentals, it's one dividend that could continue to grow. 

Diamondback Energy (NASDAQ: FANG).

Though still a relatively small dividend, Diamondback has plenty of runway to grow it larger in the coming years. Already, it's seen three-year dividend growth of 467%. 

Coterra (NYSE: CTRA).

Booming sales and very healthy margins have resulted in dividend growth of more than 440% over the past three years for Coterra. All signs point to continued growth in the coming years. 

ConocoPhillips (NYSE: COP).

ConocoPhillips has experienced dividend growth of more than 160% over the past three years, which is impressive considering its market cap of $127.08B. Recent performance suggests its dividend could rise. 
5 Energy Stocks With Struggling Dividends
Sometimes, struggling dividends offer a good entry point for future dividend growth and stability. These companies have either cut their dividend in the past decade or have struggled to justify it. Nevertheless, recent performance might demand a second look.
Antero Midstream Corp. (NYSE: AM).

Antero suffered a dividend cut in 2021, but still has a significant dividend yield of 8.36%. A healthy balance sheet suggests this might be a one-time cut to right-size the dividend. 

Archrock Inc. (NYSE: AROC).

After a dividend cut in 2016, Archrock has struggled to maintain consistent income growth. It still maintains a dividend of 6.33% and hasn't shown signs of any impending cuts.  

Falcon Minerals Corp. (NASDAQ: FLMN).

Falcon Minerals dropped its dividend in 2020 amidst economic turbulence, yet currently maintains a dividend of 8.42%. The stock's positive performance in 2022 suggests stability moving forward. 

Kinder Morgan Inc. (NYSE: KMI).

Kinder Morgan issued a dividend cut in 2015 and has suffered from dividend volatility over the past decade. That said, it still maintains a relevant dividend of 5.71% and has a positive EPS outlook for the next five years. 

Williams Cos. Inc. (NYSE: WMB).

This energy stock has a history of irrational dividend performance. For instance, it issued a dividend cut in 2016 and

paid out 196% of its profit as dividends in 2020

. However, its 5.15% dividend is somewhat attractive based on its recent performance. 
Are Energy Dividend Stocks Safe?
Investors bulking up their portfolios with energy dividend stocks have plenty of options to choose from. The question is: what level of risk are you willing to accept when it comes to dividend security? Energy dividends are appealing because they're often higher than other sectors; yet, not every company can sustain them in turbulent times. 
If you're going to invest in energy dividends, consider spreading them out among all three of the above groups. Stalwarts ensure stability, growth dividends represent opportunity, and struggling companies could be value play candidates. At current, the energy sector itself is rife with opportunity, which makes these dividend paying stocks even more appealing.
---