Is a Figma IPO coming to the market sooner rather than later? If so, investors will be lining up to buy stock in this design company. In fact, Figma has two innovative products and many high profile clients. Let's take a closer look at this startup and its market potential if it decides to go public.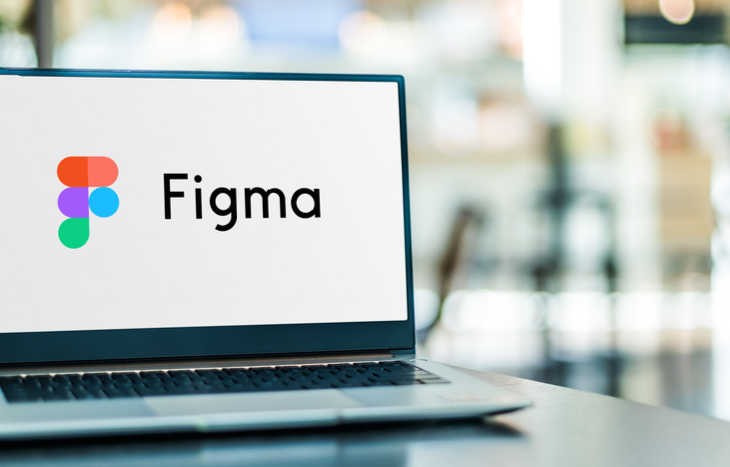 Figma IPO Potential: Company Background
Figma Inc. is a software design company founded in 2012 by Dylan Field and Evan Wallace. And its flagship product has the company's namesake. It's a web application that allows users to collaborate as they build software.
Figma wasn't released until 2016. However, it took off in 2020-2021 due to the COVID-19 pandemic and more remote work around the world.
The company also released FigJam, which is an online whiteboard for team brainstorming sessions. And these two products have become essential for many users at some of the biggest companies in the world. For example, Figma's customer base includes the likes of Alphabet (Nasdaq: GOOG), Airbnb (Nasdaq: ABNB), Dropbox (Nasdaq: DBX), Netflix (Nasdaq: NFLX) and Zoom (Nasdaq: ZM).
Investors have taken notice and recent funding rounds suggest the company is worth billions. This is why so many people are intrigued by a potential Figma IPO. Unfortunately, Figma stock isn't available right now and an initial public offering is not in the works. Only speculation is fueling the demand.
Can You Invest in Figma Stock Right Now?
At the current moment, Figma is not publicly-traded and there are no specific plans to go public anytime soon. However, this could change quickly as the company continues to grow and expand.
In its most recent funding round (Series E), the company raised $200 million at a valuation of $10 billion! That brings its total funding raised to $329 million over numerous rounds.
Now the company is looking into international expansion and a more global-minded strategy. Specifically, it's already bought two startups and is looking into other acquisitions moving forward.
Figma has also partnered with Google For Education to provide its design software on education chromebooks. These are all great signs for the company's growth and a potential Figma IPO in the future. Only time will tell if Figma plans to go public. But many experts believe it's inevitable if the company continues its rapid growth. Therefore, you may have the chance to invest in Figma stock in the near future.
Pre-IPO Investing and Startups
Pre-IPO investing consists of shares that a private company sells to investors before going public. However, this is often only available to institutional investors, venture capital firms and angel investors. There's also a higher barrier to entry for pre-IPO investments.
Lastly, this only happens once an IPO is in place. And Figma isn't going public anytime soon and no plans are in place for the company to do so. In fact, there hasn't even been much chatter by company officials. It's solely speculative in investing circles due to the company's rapid growth.
Investing in Figma
Figma has the potential to become a stock market darling if it decides to go public. Nonetheless, it will have to compete with a giant such as Adobe Inc. (Nasdaq: ADBE) for market share. And that's a tough task as Adobe is one of the premier software companies in the world.
For the latest market trends and IPO updates, sign up for one of the best investment newsletters. There are many stock market experts that provide daily stock analysis for absolutely FREE. And these insights can help you make better investment decisions for your portfolio.
You may have to wait quite some time before Figma stock becomes available. Yet, there are many successful companies, including some of Figma's own customers, that you can invest in right now. Moreover, keep a close watch on the news cycles moving forward. Investors across the country will be ready to pounce if and when a Figma IPO becomes reality.
---