In 2018, rumors of a Freshworks IPO started spreading. Investors anticipated the initial public offering would come as early as 2022. However, a Freshworks stock offering might be closer than analysts thought.
Investors might be able to invest in the startup sooner than they expected. There are signs that Freshworks will go public as soon as late 2020. Here's what we know…
Freshworks IPO: The Business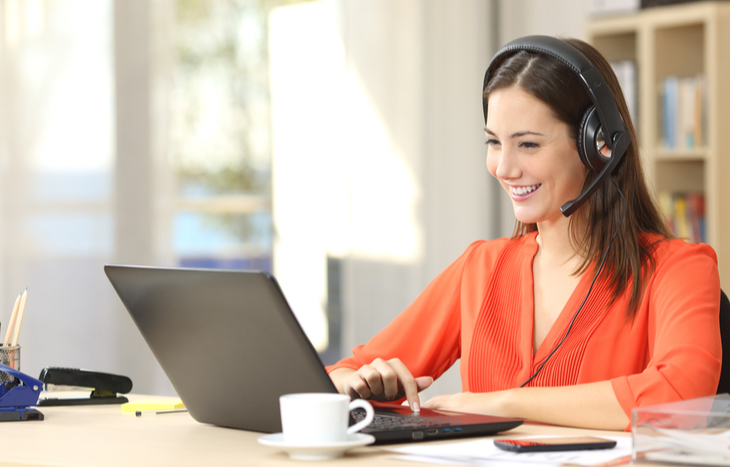 Girish Mathrubootham and Shan Krishnasamy founded Freshworks in 2010 in Chennai, India. Freshworks is a software as a service (SaaS) company. It sells software to companies of all sizes, although it focuses on small businesses.
The company's original name was Freshdesk. However, it changed its name in 2017 to Freshworks as its platform grew to include new services. Freshworks' focus is customer service. Its goal is to make it easier for businesses to gain and keep customers.
Freshworks serves more than 250,000 customers, and its valuation recently exceeded $3 billion. That makes Freshworks an investment unicorn.
A Freshworks IPO is an anticipated MarTech (Market Technology) event. And here's why investors think it's coming soon…
Freshworks Hires Veteran CFO Tyler Sloat
One recent sign of a Freshworks IPO is its new Chief Financial Officer (CFO), Tyler Sloat. Sloat has experience in the SaaS industry. Before taking the job at Freshworks, Sloat worked as the CFO for Zuora. Zuora is a subscription management platform that went public on April 13, 2018. Sloat was part of the team behind its successful IPO.
Freshworks hopes Sloat can do the same for it. CEO Girish Mathrubootham said:
"Tyler brings a strong performance record, financial acumen, and strategic insight which is requisite to running a disciplined business model that also accelerates out ability to achieve a billion dollars in revenue in the coming years."
Sloat will help Freshworks grow. He will oversee accounting, finance, legal and IT. To expand the business, he will also likely help with Freshworks' IPO.
Coronavirus Increases Demand for Online Platforms
The coronavirus closed many businesses. But some were able to move online, with employees working from home. Companies are using platforms like Zoom, Slack and – now – Freshworks. The company believes it can provide businesses a better way to manage customers online.
Regarding the pandemic, Sloat said:
"We are seeing increased demand for products that better automate customer support and IT services while helping teams work better remotely during this critical time. The shift to digital customer engagement will further hasten as companies come out of the pandemic."
Also, Mathrubootham said:
"As we emerge from this new era, Freshworks will rally in support of businesses to help them navigate changing customer expectations and behaviors."
During the pandemic, Freshworks is offering the first three months of service free for companies with 50 employees or fewer. Now is a great time for Freshworks to expand its customer base and bring in new business.
Although the timing seems right for a Freshworks IPO, investors want to know more.
Freshworks IPO: The Numbers
Freshworks has operated for 10 years. In that time, it's seen a lot of growth. Here's a timeline that breaks that growth down:
2011: Girish Mathrubootham and Shan Krishnasamy launched Freshdesk from Chennai, India. At the end of the year, the company raised $1 million in its first funding round from VC firm Accel.
2012: Freshdesk raised $5 million in its second round of funding.
2013: The company reached 10,000 customers worldwide. It received $7 million in funding.
2014: Freshdesk announced it had 30,000 customers. The company raised $31 million from investors.
2016: The company launched a second product, called Freshsales. Freshsales is a customer relationship management software. Funding from 2015 and 2016 totaled more than $100 million.
2017: The company rebranded from Freshdesk to Freshworks as it continued to expand its products platform.
2018: Freshworks had more than $100 million in annual recurring revenue (ARR) and $100 million in funding. Freshworks' value was $1.5 billion.
2019: In November, Freshworks announced it had received $150 million in its Series H funding round. This brought the company's total funding to $399 million and its value to $3.5 billion, a 133% increase from its $1.5 billion valuation in 2018. And Mathrubootham said the company had more than $200 million in ARR.
Freshworks has shown tremendous growth. It also shows no signs of slowing down. Investors are hoping the next step will be a Freshworks IPO. And Mathrubootham isn't denying the rumors. So, the big question is…
When Will Freshworks IPO?
Many investors believe Freshworks will go public in 2021. However, there is no set date. In fact, there's no news of Freshworks taking steps with the SEC to go public. The CEO has given some insight…
"We don't have a definite timeline. We want to go public at the right time. We are making sure that as a company that we are ready with the right processes and teams and predictability in the business."
If you're looking for the latest investment opportunities, Investment U is the place to be. Sign up for our free e-letter below! It's full of useful tips and research from our experts. Whether you're a beginner or an experienced investor, there's something for everyone.
Also, if you're interested in investing before companies go public, check out our guide: How to Invest in Startups. The IPO market is still recovering from the coronavirus, but once markets are stable, investors should look for a Freshworks IPO.
---
Amber Deter has researched and written about initial public offerings (IPOs) over the last few years. After starting her college career studying accounting and business, Amber decided to focus on her love of writing. Now she's able to bring that experience to Investment U readers by providing in-depth research on IPO and investing opportunities.