The GEO Group (NYSE: GEO) is making headlines thanks to Michael Burry. His hedge fund, Scion Asset Management, sold its major positions and bought GEO Group stock. And for retail investors, should we follow his lead?
Michael Burry has been warning of worse to come. And if he's right, this move might look brilliant in hindsight. Although, he's sounded alarm bells on many occasions. And there are countless bearish predictions throughout the market.
I always keep in mind that even a broken clock is right twice a day. Nonetheless, Michael Burry is intelligent and has made some great calls. We can learn a lot by listening to what he has to say about the markets.
Let's dive into some of his recent commentary, as well as the SEC filing. Then from there, we'll take a closer look at the positions he sold, as well as GEO Group stock.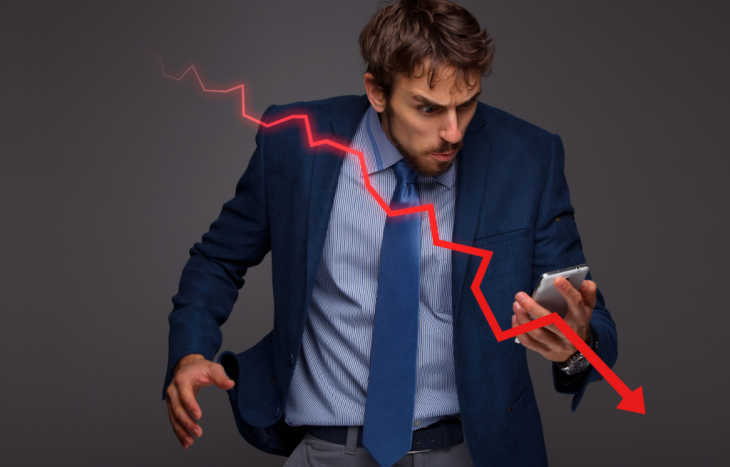 Michael Burry Warns of Major Market Risks
In 2015, the movie "The Big Short" helped make Michael Burry famous. The film showed that leading up to the mortgage meltdown, Michael Burry made a huge bet against subprime mortgages. And we all know how that played out.
Michael Burry now has more than 1 million followers on Twitter. And he's been active with sharing some doom and gloom research. He also has a habit of removing his tweets, as well as deleting and restoring his account.
In recent months, investors are paying closer attention to his warnings. Michael Burry is warning that consumers are in for though times…
Remember the savings glut problem? No more. COVID helicopter cash taught people to spend again, and it's addictive. Winter coming.
As a result, rising consumer debt is a major risk to the U.S. economy…
Net consumer credit balances are rising at record rates as consumers choose violence rather than cut back on spending in the face of inflation,
This tweet might help explain why Michael Burry bought GEO Group stock. It's a prison company that might see higher sales as people fall on tough times.
Overall, there are many cracks forming in our economy and we're seeing some mixed signals. Nonetheless, Michael Burry is helping put things in better historical perspective…
Nasdaq now up 23% off its low. Congratulations, we now have the average bear market rally,
Across 26 bear market rallies from 1929-1932 and 2000-2002, the average is 23%. After 2000, there were two 40%+ bear market rallies and one 50%+ rally before the market bottomed.
Even with stock prices off their recent lows, we might see them retested and drop even further. That's likely why Michael Burry made some big portfolio moves last quarter…
Buying GEO Group Stock and Selling Everything Else
From what we can see in the recent 13f filings, Scion Asset Management has sold all of its holdings and bought GEO Group stock.
It's also important to note that these filings don't have to show all types of investments. On top of that, there's a lag in the reporting. 13f fillings are generally most useful if you know the investor focuses on buy and hold strategies. For example, investors keep a close eye on Berkshire Hathaway's filings.
Nonetheless, the recent clearing of Michael Burry's holdings aligns with his recent tweets. He's lowering exposure to stocks across the board. A few of the largest positions he closed out of include…
Apple (Nasdaq: AAPL)
Alphabet (Nasdaq: GOOG)
Bristol-Myers Squibb (NYSE: BMY)
Booking Holdings (Nasdaq: BKNG)
Meta Platforms (Nasdaq: META)
The only new and remaining position we can see is GEO Group stock. Although, it's not a huge bet relative to these past positions. It makes up just over $3 million dollars.
At that level, it's not significant and I wouldn't factor it into my personal investing. GEO Group stock still might be a good buy. However, I think there are better opportunities in the market. And hopefully we see even better buying opportunities soon.
If you're looking for more investing ideas, check out these investment newsletters. They're free and you'll hear from various investing experts. As the markets move, they help deliver up-to-date research, as well as useful tips and tricks.
---