The current GOEV stock forecast is trending upward due to a recent agreement with one of the world's largest retail corporations. In fact, Canoo Inc. (Nasdaq: GOEV) is likely to rebound after a difficult start to 2022. Electric vehicle stocks are growing in popularity ever since Elon Musk and Tesla (Nasdaq: TSLA) burst onto the market in 2010. Will Canoo find a similar path to stock success in the nar future? Let's take a look at this Arkansas-based startup and its potenetial moving forward.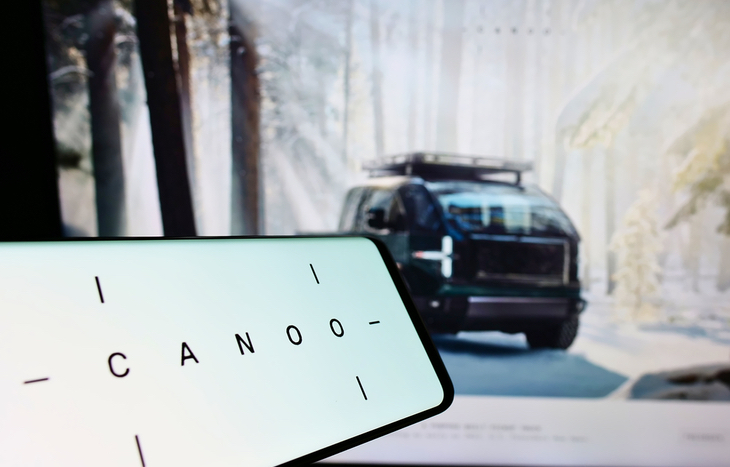 GOEV Stock Forecast and Outlook
At this moment, it's difficult for even the most experienced analysts to present a GOEV stock forecast. So why is Canoo stock making headlines?
This is due to an agreement with Walmart (NYSE: WMT). The retail powerhouse is purchasing 4,500 electric delivery vehicles from Canoo to support its eCommerce business. And this has jump-started Canoo's stock surge.
"The vehicles will be used to deliver online orders in a sustainable way which will also contribute to Walmart's goal to achieve zero-emissions by 2040," the company stated in a press release. "While the LDV is expected to begin hitting the road in 2023, the companies plan to kick-off advanced deliveries to refine and finalize vehicle configuration in the Dallas Fort Worth metroplex in the coming weeks."
As you can see, this is a great sign for the long-term growth of Canoo. Walmart also has an option to purchase up to 10,000 units, as part of the agreement. This will lead to a much more optimistic GOEV stock forecast moving forward.
"We are proud to have been selected by Walmart, one of the most sophisticated buyers in the world, to provide our high-tech, all-electric, American made Lifestyle Delivery Vehicle (LDV) to add to their impressive logistics capabilities. Our LDV has the turning radius of a small passenger vehicle on a parking friendly, compact footprint, yet the payload and cargo space of a commercial delivery vehicle. This is the winning algorithm to seriously compete in the last mile delivery race, globally," said Tony Aquila, Investor, Chairman and CEO of Canoo. "Walmart's massive store footprint provides a strategic advantage in today's growing 'Need it now' mindset and an unmatched opportunity for growing EV demand, especially at today's gas prices."
Learn More About Canoo Inc.
Electric vehicles are paving the way to a more sustainable future on the road. And this agreement gives Canoo a boost at the most optimal time. But it's important to understand the company's journey up to this point.
Canoo, founded in 2017, and originally named Evelozcity, renamed to Canoo just two years later. It quickly gained prominence before placing an electric vehicle on the market.
In September of 2020, Canoo announced a merger with the special purpose acquisition company (SPAC) Hennessy Capital Acquisition Corp. IV (Nasdaq: HCACU.O). Its intention was to list Canoo on the Nasdaq with a value of $2.4 billion. And this came to fruition in December of the same year.
As of today, Canoo is preparing to ramp up production on a line of multi-purpose delivery vehicles, lifestyle vehicles and an electric pickup truck by 2023. It was also selected by NASA to provide transportation vehicles for the Artemis Program that intends to explore the moon by 2025.
Now it will be producing delivery vehicles for Walmart. This will force investors to keep a close eye on the upcoming GOEV stock forecast. But is now the right time to invest due to market uncertainty?
Investing in the Current Market
Overall, the American economy is taking one hit after another. From fears of a recession to high inflation and gas prices, Americans are struggling financially. And this is having a direct affect on the stock market. Volatility is running rampant as we experience a bear market to this point of 2022.
Unfortunately, there aren't many signs of this slowing down. And investor anxiety is at an all-time high. So it's important to do your due diligence before making any investment decisions at this time. Before investing in Canoo, make sure that it meets your investment goals and fits your portfolio. Furthermore, you must recognize the current risks due to economical concerns and geopolitical tension.
Over time, GOEV stock may be a huge hit. However, it wouldn't be wise to go all-in on this EV stock solely due to the recent news. Track the GOEV stock forecast over the coming months. In fact, Canoo is planning for a big year in 2023. You may want to get in on the action as the market begins to recover.
---